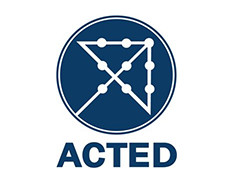 Agency for Technical Cooperation and Development (Senegal)
General
Country strategy papers
•
0
Details
Other offices:
Colombia, Central African Republic, Uzbekistan, Somalia, Mali, Bangladesh, Ethiopia, Thailand, Uganda, Burkina Faso, Niger, Ukraine, Lebanon, Nigeria, South Sudan, Tunisia, Sudan, India, Sri Lanka, Turkey, Libya, Dem. Rep. Congo, Congo, Kenya, Syria, Iraq, Tajikistan, Kyrgyzstan, Cote d'Ivoire, Cambodia, Palestine / West Bank & Gaza, Yemen, France, Pakistan, Afghanistan, Jordan, Philippines, Haiti, Nicaragua
Address:
24, Rue du Front de Terre Grand Yoff, Dakar
E-mail(s):
jobs@acted.org
Contact person:
Project Management Unit
Sectors:
Poverty Reduction
Description
ACTED, the second French NGO, is an apolitical, and non-confessional international relief agency created in Afghanistan. The first projects were initiated in Kabul in 1993 to bring relief to populations affected by more than 15 years of conflict.
In Senegal, ACTED is currently working in the region of Matam to improve food availability and accessibility. To this end, ACTED provides food assistance, participates in the care of malnourished children, strengthens household production capacities and develops market gardening activities. In the Nort-East of the country as well as in the outskirts of Dakar, ACTED supports and reinforces the technical capacities of civil society organisations in the sanitation sector so they can develop and deploy programmes to improve sanitation structures while increasing their involvement in public policies. ACTED is also working to strengthen the democratic inclusion of civil society in West and Central Africa, through capacity building provided to networks of national NGOs to further relay citizens' interests.
Circumstantial eligible countries