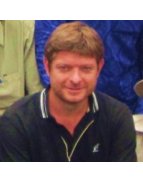 Member
Details
Citizenship:
Brazil, Italy
Languages:
English, French, Italian, Portuguese, Spanish
Sectors:
Rural Development, Civil Society & NGOs, Environment & NRM, Poverty Reduction, Monitoring & Evaluation, Inst. Devt. & Cap. building, Programme & Resource Management
Address:
Brussels, Belgium
About
21+ years of professional experience in strategic analysis and planning for non-profit and international organizations both at the field and headquarters levels; as well as development, coordination/management and M&E of donor-funded projects and programs in southern countries.
Support to national governments in the preparation and implementation of and reporting on their National Determined Contributions, in synergy with UNFCCC and regional partners in the African, Caribbean and Pacific regions; development of the innovative ACP NDC web-based tool for NDC submission (check here https://drive.google.com/file/d/1ZUqV1c6JRJJ_b_DRDfJWK7RozFSlFAE1/view?usp=sharing); mainstreaming of climate change and sustainable development into national/regional policies and programmes.
Main areas of expertise: climate change including adaptation, zero-deforestation and climate-smart agriculture development, climate finance; sustainable use of natural resources; environment; capacity building; partnership development and networking; resources management; strategic planning

Competency in:

• Negotiating; liaising; and communicating with people at all level such as high-level government, corporate and donors' representatives; technical officers; and local partners and communities.

• Coordinating and motivating multicultural and multidisciplinary teams;

• Mobilizing and managing funds from institutional (EU, UN agencies, development banks and bilateral cooperation agencies) and private donors.

Working experience in the Indian Ocean Region, Kenya, Brazil, Peru, Bolivia, Nicaragua, Guatemala, El Salvador, Honduras, Paraguay, Colombia, Chile, Uruguay, Palestine, India, Burkina Faso, Mali, DRC, Guinea, Ivory Coast, Mauritania, Tunisia, Algeria, and Morocco.

Languages skills: Italian/French/Portuguese (trilingual), English (fluent); Spanish (fluent).