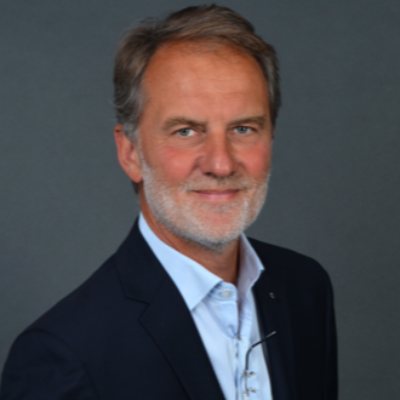 Member
Details
Languages:
English, German
Countries:
Albania, Azerbaijan, Bangladesh, Bulgaria, Cambodia, China, Estonia, Georgia, Germany, India, Jordan, Kenya, Kosovo, Kyrgyzstan, Latvia, Lithuania, Moldova, Montenegro, North Macedonia, Qatar, Romania, Russia, Rwanda, Sweden, Tanzania, Turkey, Uganda, UK, USA
Sectors:
Health, Social Development, Inst. Devt. & Cap. building
About
Dr Kyburg holds a Dr PH (Public Health) and a diploma in economics (equal to Master).
He has more than 30 years of professional experience as team leader and in Network Optimization/Health Services Planning and Health Financing at national and regional levels: e.g. Hospital Masterplanning in Macedonia, Hospital Masterplan in Romania; Secondary and Tertiary Health Care Optimization in Montenegro; Remuneration systems in the hospital based in-patient and out-patient health care sectors in Lithuania, Implementation of an Informatics Monitoring System for Hospital Morbidity and aHospital Case Based Financing System in Romania, Development of a National Masterplan for Health Workforce and Health Infrastructure in Azerbaijan.
Furthermore, Dr Kyburg has expierence in Social Policy Development, including programme planning (e.g. Sector Budget Support preparations)
His previous involvement includes several years in conducting needs assessments as well as mapping in the health sector. Further, he is experienced in programme planning and conducting trainings workshops with beneficiaries and stakeholders.
Dr Kyburg can demonstrate experience in institutional capacity building as integral part of complex projects, e.g. hospital masterplanning in Romania, health insurance preparation in Bangladesh, health insurance introduction in Tanzania, health insurance introduction in Estonia, PHC introduction in Moldova.
In preparation to implementing the Health Care Network Optimization Plan it is required to ensure all stakeholders have full understanding of current deficiencies (e.g. demand-side, supply-side, legal framework, policy environment) as well as future strengths, weaknesses, opportunities, and threats. Last but not least it has proven useful that media understand the relevant topics and thus can be supportive regarding the acceptance of health care reforms in general and health care network optimization in particular.
Dr. Kyburg has excellent analytical capabilities and technical writing skills, and we are sure that he will be of highest value for the project to be implemented.
He has proven to have excellent communication skills with particular regard to both the beneficiaries and the donors in multi-cultural/ethnic environments.