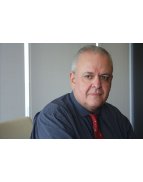 Member
Details
Languages:
English, French, Portuguese, Spanish
Highest Degree:
Medical Doctor
Sectors:
Health, Humanitarian Aid & Emergency, Procurement, Monitoring & Evaluation, Inst. Devt. & Cap. building
Address:
Barcelona - Spain
About
Medical Doctor with more than 35 years of continued experience in American, African, Magrib and Asian countries, specialized in tropical medicine, clinical healthcare services delivery, health systems development and organization and management of hospitals, clinics and healthcare facilities. Interested in short, medium and long-term positions of technical assistance and consulting services related with health and hospital sector. Duty station: Barcelona (Spain). Fluent in Spanish, French, Portuguese and English.
By Languages and Sectors of Experience