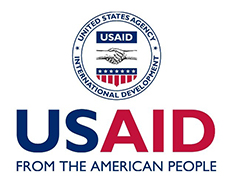 Sustaining Impact for Youth
Details
Contracting Authority Type:
Development Institution
Award ceiling:
30,000,000
Eligible applicants:
NGOs
Eligible nationalities:
Haiti
Date posted:
07 Oct, 2022
Description
General Information
Document Type: Grants Notice
Funding Opportunity Number: 72052122RFA00008
Funding Opportunity Title: Sustaining Impact for Youth
Opportunity Category: Continuation
Opportunity Category Explanation:
Funding Instrument Type: Cooperative Agreement
Category of Funding Activity: Health
Category Explanation:
Expected Number of Awards: 1
CFDA Number(s): 98.001 -- USAID Foreign Assistance for Programs Overseas
Cost Sharing or Matching Requirement: Yes
Version: Synopsis 1
Posted Date: Oct 06, 2022
Last Updated Date: Oct 06, 2022
Original Closing Date for Applications: Nov 07, 2022
Current Closing Date for Applications: Nov 07, 2022
Archive Date:
Estimated Total Program Funding:
Award Ceiling: $30,000,000
Award Floor: $1
Eligibility
Eligible Applicants: Unrestricted (i.e., open to any type of entity above), subject to any clarification in text field entitled "Additional Information on Eligibility"
Additional Information on Eligibility: Individuals are not eligible.
Additional Information
Agency Name: Haiti USAID-Port Au Prince
Description:
The Sustaining Impact for Youth Activity (the "Activity") will strengthen the continuum of care for orphans and vulnerable children (OVC) in Haiti by integrating health care for HIV-positive OVC and OVC affected by HIV, including Early Infant Diagnosis (EID) services for HIV-exposed infants with comprehensive case management and prevention programming for children and families affected and at risk for HIV including children of female sex workers (FSW), prisoners and children survivors of sexual violence. The new $30,000,000 five-year Activity seeks to improve health and wellbeing outcomes among OVC and families infected and affected, through provision of services in the areas of health, safety, stability and education. The Activity will support the overall goal of epidemic control in Haiti, especially for C/ALHIV.
Grantor Contact Information: If you have difficulty accessing the full announcement electronically, please contact:
Sandra Ricot
Acquisition Specialist
Phone 509-2229-8569
sricot@usaid.gov
Location:
Afghanistan, Bangladesh, Benin, Burkina Faso, Cote d'Ivoire, Dem. Rep. Congo, Ethiopia, Ghana, Haiti, India, Kenya, Liberia, Madagascar, Malawi, Mali, Mauritania, Mozambique, Nepal, Niger, Nigeria, Pakistan, Philippines, Rwanda, Senegal, South Sudan, Tanzania, Togo, Uganda, Yemen, Zambia