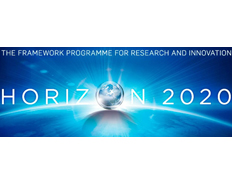 ERC Consolidator Grant (ERC-2014-COG)
Details
Contracting Authority Type:
Development Institution
Sector:
Grants & Grant Schemes, Research
Eligible applicants:
Unrestricted / Unspecified
Eligible nationalities:
EU 27
Date posted:
13 Dec, 2013
Description
Call updates:
12 September 2014 10:59
A total of 2528 proposals were submitted in response to the 2014 Consolidator Grant call (ERC-2014-COG). The number of proposals for each domain is shown below:
• Physical Sciences & Engineering (Panels: PE1 – PE10): 1205
• Life Sciences (Panels: LS1 – LS9): 797
• Social Sciences & Humanities (Panels: SH1 – SH6): 526
15 May 2014 13:22
A new version of the FAQs for the call and of the ERC Rules for Submission and Evaluation is now available for download from the 'Call Documents' section.
14 April 2014 17:20
Clarification on Proposal Submission
Please note that the names and e-mail addresses of the Principal Investigator (PI) and Main Host Institution Contact are read-only in the on-line administrative form. To enter and/or edit the details, please go back to Step 4 of the submission wizard. Without the names and e-mail addresses of the PI and Main Host Institution Contact, submission of the proposal is blocked.
Frequently Asked Questions (FAQs)
The FAQs for the call are now available for download from the 'Call Documents' section.
04 March 2014 16:35
Please note that an updated version of the document 'Information for applicants to the Starting and Consolidator Grant 2014 calls' is now available in the 'Call documents' section.
21 February 2014 09:58
The submission session is now available for: ERC-CoG-2014(ERC-COG)
19 February 2014 09:46 The submission session is now available for: ERC-CoG-2014(ERC-COG)
---
TOPIC : ERC Consolidator Grant
Topic identifier:

ERC-CoG-2014

Publication date:

11 December 2013

---
Types of action:

ERC-COG Consolidator Grant

DeadlineModel:
Opening date:

single-stage




11 December 2013

Deadline:

20 May 2014 17:00:00

---

Time Zone : (Brussels time)
Call identifier: ERC-2014-COG
Topic Description
Scope:
Objectives
ERC Consolidator Grants are designed to support excellent Principal Investigators at the career stage at which they may still be consolidating their own independent research team or programme. Applicant Principal Investigators must demonstrate the ground breaking nature, ambition and feasibility of their scientific proposal.
Size of ERC Consolidator Grants
Consolidator Grants may be awarded up to a maximum of EUR 2 000 000 for a period of 5 years.
However, up to an additional EUR 750 000 can be requested in the proposal to cover (a) eligible "start-up" costs for Principal Investigators moving to the EU or an Associated Country from elsewhere as a consequence of receiving the ERC grant and/or (b) the purchase of major equipment and/or (c) access to large facilities.
Profile of the ERC Consolidator Grant Principal Investigator
The Principal Investigator shall have been awarded their first PhD over 7 and up to 12 years prior to the publication date of the call for proposals of the ERC Consolidator Grant. The effective elapsed time since the award of the first PhD can be reduced in certain properly documented circumstances.
A competitive Consolidator Grant Principal Investigator must have already shown research independence and evidence of maturity. For example, it is expected that applicant Principal Investigators will have produced several important publications without the participation of their PhD supervisor. Applicant Principal Investigators should also be able to demonstrate a promising track record of early achievements appropriate to their research field and career stage, including significant publications (as main author) in major international peer-reviewed multidisciplinary scientific journals, or in the leading international peer-reviewed journals of their respective field. They may also demonstrate a record of invited presentations in well-established international conferences, granted patents, awards, prizes etc.
For further information please see the ERC Work Programme 2014.