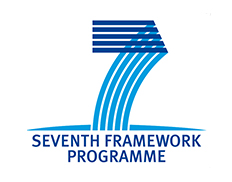 ENVIRONMENT 2012: TWO-STAGE
Details
Contracting Authority Type:
Development Institution
Sector:
Environment & NRM
Eligible applicants:
Unrestricted / Unspecified
Date posted:
21 Jul, 2011
Description
ENVIRONMENT 2012: TWO-STAGE.
FP7-ENV-2012-two-stage.

Deadline Date: 2011-10-20 at 17:00:00 (Brussels local time)
Stage 2: 2012-02-15 at 17:00:00 (Brussels local time).

Latest Information
LATEST UPDATE WP2012 (29 July 2011):

In page 40 of the Work Programme 2012 - Environment (including Climate Change) and page 5 of the Call fiche FP7-ENV-2012 please read the following:
At stage 2, for topics ENV.2012.6.2-1, ENV.2012.6.2-2, ENV.2012.6.2-3, ENV.2012.6.2-4 and ENV.2012.6.4-2 the following additional eligibility criterion will be applied: Projects will only be selected for funding on the condition that the estimate EU contribution going to SMEs is 15% or more of the total estimated EU contribution for the project as a whole. This will be assessed at the end of the negotiation, before signature of the grant agreement. Proposals not fulfilling this criterion will not be funded.
EPSS is now available for this call for proposals.