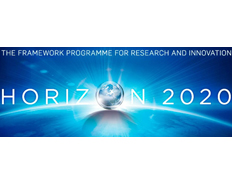 Details
Location:
EU 27, Switzerland
Contracting Authority Type:
Development Institution
Eligible applicants:
Unrestricted / Unspecified
Eligible nationalities:
EU 27, Afghanistan, Albania, Algeria, American Samoa, Angola, Anguilla, Argentina, Armenia, Aruba, Azerbaijan, Bangladesh, Belarus, Belize, Benin, Bermuda, Bhutan, Bolivia, Bosnia and Herzegovina, Botswana, British Virgin Islands, Burkina Faso, Burundi, Cambodia, Cameroon, Cape Verde, Caribbean Netherlands, Cayman Islands, Central African Republic, Chad, Chile, China, Colombia, Comoros, Congo, Costa Rica, Cote d'Ivoire, Cuba, Dem. Rep. Congo, Djibouti, Dominica, Commonwealth of, Dominican Republic, Ecuador, Egypt, El Salvador, Eritrea, Eswatini (Swaziland), Ethiopia, Falkland Islands, Fiji, French Polynesia, French Southern Territory, Gabon, Gambia, Georgia, Ghana, Greenland, Grenada, Guatemala, Guinea, Guinea-Bissau, Guyana, Haiti, Honduras, Iceland, Indonesia, Iran, Iraq, Israel, Jamaica, Jordan, Kazakhstan, Kenya, Kiribati, Kosovo, Kyrgyzstan, Laos, Lebanon, Lesotho, Liberia, Libya, Madagascar, Malawi, Malaysia, Maldives, Mali, Marshall Islands, Mauritania, Mauritius, Micronesia, Moldova, Mongolia, Montenegro, Montserrat, Morocco, Mozambique, Myanmar, Namibia, Nepal, New Caledonia, Nicaragua, Niger, Nigeria, North Korea, North Macedonia, Norway, Pakistan, Palau, Palestine / West Bank & Gaza, Panama, Papua New Guinea, Paraguay, Peru, Philippines, Pitcairn, Rwanda, Saint Helena, Saint Kitts and Nevis, Saint Lucia, Saint Vincent and the Grenadines, Samoa, Sao Tome and Principe, Senegal, Serbia, Seychelles, Sierra Leone, Solomon Islands, Somalia, South Africa, South Sudan, Sri Lanka, St. Pierre and Miquelon, Sudan, Suriname, Switzerland, Syria, Tajikistan, Tanzania, Thailand, Timor-Leste, Togo, Tonga, Tunisia, Turkey, Turkmenistan, Turks and Caicos, Tuvalu, Uganda, Ukraine, Uruguay, Uzbekistan, Vanuatu, Venezuela, Vietnam, Wallis and Futuna, Yemen, Zambia, Zimbabwe
Date posted:
30 Oct, 2017
Description
Call Updates
Feb 4, 2020 6:21:42 PM
Letters informing on the results of the evaluation have been sent to applicants.
Under the tab 'Topic conditions and documents' the following documents are available in section 8. "Additional documents":
An overview of the evaluation results (Flash Call Information);
A document informing on the percentage of proposals with a given score or higher, per ranking list. The document also shows the funding range.
11 April 2019
The submission session is now available for: MSCA-IF-2019(MSCA-IF-GF-MSCA-IF-EF-ST-MSCA-IF-EF-RI-MSCA-IF-EF-CAR-MSCA-IF-EF-SE)

---
TOPIC : Widening Fellowships
Topic identifier:

WF-02-2019

Publication date:

27 October 2017

---
Types of action:

MSCA-IF-EF-CAR Career Restart panel , MSCA-IF-EF-RI Reintegration panel , MSCA-IF-EF-SE Society and Enterprise panel , MSCA-IF-EF-ST Standard European Fellowships

DeadlineModel:
Planned opening date:

single-stage




11 April 2019

Deadline:

11 September 2019 17:00:00

---

Time Zone : (Brussels time)
Pillar: Excellent Science
Work Programme Year: H2020-2018-2020
Work Programme Part: Spreading Excellence and Widening Participation
Call : H2020-WF-2018-2020
Topic Description
Specific Challenge

:
The Marie Skłodowska-Curie actions (MSCA) contribute to boosting jobs, growth and investment by equipping researchers with the new knowledge, skills and international and inter-sectorial exposure to fill the top positions of tomorrow and solve current and future societal challenges. They are based on the principle of mobility, and researchers can receive funding on the condition that they move from one country to another to acquire new knowledge. The results from the first years of MSCA in Horizon 2020 also revealed the existence of a mobility gap across Europe and discrepancies between European countries in their ability to attract funding. To specifically address this gap in participation Widening Fellowships will provide an additional opportunity to researchers of any nationality to acquire and transfer new knowledge and to work on research and innovation in Widening countries.
Scope

:
Support is foreseen for individual, trans-national fellowships awarded to researchers of any nationality, in Widening countries. Applications to the 2019 call for Marie Skłodowska-Curie actions Individual Fellowships (MSCA-IF), where the host organisation is located in an eligible widening country, will be automatically resubmitted to this call in case their proposal fails to reach an adequate place in the ranking to be funded in the regular MSCA-IF call[1]. Applicants who do not wish to be considered for this funding opportunity may opt out during the application stage.
The proposals submitted under the Widening Fellowships must fulfil all the admissibility and eligibility conditions of the Marie Skłodowska-Curie actions Individual Fellowships and pass all the thresholds for that call.
The award criteria, scoring and threshold for Marie Skłodowska-Curie actions apply to eligible proposals. Proposals will be ranked according to the 2019 MSCA-IF call scores and evaluation procedure and will retain scores and comments included in the Evaluation Summary Report (ESR) of the MSCA-IF call . The MSCA-IF model grant agreement and the unit costs applicable to MSCA-IF will also apply to the Widening Fellowships.
Expected Impact

:
The expected impact indicated for the MSCA-IF-2019 Individual Fellowships call under the MSCA Work Programme will apply to this call.
In addition, the Widening Fellowships are expected to lead to the following:
Enhanced cooperation and stronger networks including widening countries.

Boosting of R&I capacity among participating organisations.

Increase in international, interdisciplinary and intersectoral mobility of researchers in Widening countries.
[1]The following "Types of Action" under MSCA-IF are eligible for resubmission: CAR – Career Restart panel, RI – Reintegration panel, SE - Society and Enterprise panel, Standard EF.