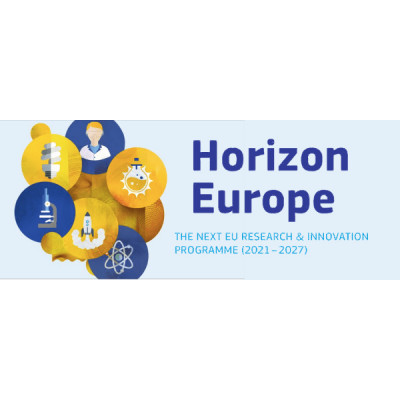 A roadmap towards the creation of the European partnership on One Health antimicrobial resistance (OH AMR)
Details
Contracting Authority Type:
Development Institution
Eligible applicants:
Unrestricted / Unspecified, Individuals
Eligible nationalities:
Afghanistan, Albania, Algeria, American Samoa, Angola, Anguilla, Argentina, Armenia, Aruba, Austria, Azerbaijan, Azores, Bangladesh, Belarus, Belgium, Belize, Benin, Bermuda, Bhutan, Bolivia, Bosnia and Herzegovina, Botswana, British Virgin Islands, Bulgaria, Burkina Faso, Burundi, Cambodia, Cameroon, Canary Islands, Cape Verde, Caribbean Netherlands, Cayman Islands, Central African Republic, Chad, Chile, Colombia, Comoros, Congo, Costa Rica, Cote d'Ivoire, Croatia, Cuba, Cyprus, Czech Republic, Dem. Rep. Congo, Denmark, Djibouti, Dominica, Commonwealth of, Dominican Republic, Ecuador, Egypt, El Salvador, Eritrea, Estonia, Eswatini (Swaziland), Ethiopia, Falkland Islands, Faroe Islands, Fiji, Finland, France, French Polynesia, French Southern Territory, Gabon, Gambia, Georgia, Germany, Ghana, Greece, Greenland, Grenada, Guatemala, Guinea, Guinea-Bissau, Guyana, Haiti, Honduras, Hungary, Iceland, Indonesia, Iran, Iraq, Ireland, Israel, Italy, Jamaica, Jordan, Kazakhstan, Kenya, Kiribati, Kosovo, Kyrgyzstan, Laos, Latvia, Lebanon, Lesotho, Liberia, Libya, Lithuania, Luxembourg, Madagascar, Malawi, Malaysia, Maldives, Mali, Malta, Marshall Islands, Mauritania, Mauritius, Micronesia, Moldova, Mongolia, Montenegro, Montserrat, Morocco, Mozambique, Myanmar, Namibia, Nepal, Netherlands, New Caledonia, Nicaragua, Niger, Nigeria, North Korea, North Macedonia, Norway, Pakistan, Palau, Palestine / West Bank & Gaza, Panama, Papua New Guinea, Paraguay, Peru, Philippines, Pitcairn, Poland, Portugal, Romania, Rwanda, Saint Helena, Saint Kitts and Nevis, Saint Lucia, Saint Vincent and the Grenadines, Samoa, Sao Tome and Principe, Senegal, Serbia, Seychelles, Sierra Leone, Slovakia, Slovenia, Solomon Islands, Somalia, South Africa, South Sudan, Spain, Sri Lanka, St. Pierre and Miquelon, Sudan, Suriname, Sweden, Switzerland, Syria, Tajikistan, Tanzania, Thailand, Timor-Leste, Togo, Tonga, Tunisia, Turkey, Turkmenistan, Turks and Caicos, Tuvalu, Uganda, Ukraine, Uruguay, Uzbekistan, Vanuatu, Venezuela, Vietnam, Wallis and Futuna, Yemen, Zambia, Zimbabwe
Date posted:
18 Jun, 2021
Description
Call Updates
Feb 1, 2022 11:45:48 AM
We recently informed the applicants about the evaluation results for their proposals submitted under this call. The results of the evaluation are as follows:
Number of proposals submitted (including proposals transferred from or to other calls): 253
Number of inadmissible proposals: 5
Number of ineligible proposals: 19
Number of above-threshold proposals: 134
Total budget requested for above-threshold proposals: EUR 1.017.369.826
Oct 4, 2021 12:05:10 PM

Call HORIZON-HLTH-2021-DISEASE-04 closed on 21 September 2021. 253 proposals were submitted. The breakdown per topic is: HORIZON-HLTH-2021-DISEASE-04-05: 1 proposal
Evaluation results are expected to be communicated on Friday 28 January 2022 at the earliest.
Aug 20, 2021 4:07:00 PM

Although the submission of the document titled 'Template for essential information to be provided for proposals including clinical trials/studies/investigations/cohorts' is not mandatory for the call topic you have accessed, if your proposal includes a clinical study (as it is defined in the template), you are encouraged to complete and submit this template as part of your grant application. Please disregard the second footnote in the template.

Jun 23, 2021 10:05:37 AM

The submission session is now available for: HORIZON-HLTH-2021-DISEASE-04-05(HORIZON-CSA)
---
A roadmap towards the creation of the European partnership on One Health antimicrobial resistance (OH AMR)
TOPIC ID: HORIZON-HLTH-2021-DISEASE-04-05
Programme: Horizon Europe Framework Programme (HORIZON)
Call: Tackling diseases (2021) (HORIZON-HLTH-2021-DISEASE-04)
Type of action: HORIZON-CSA HORIZON Coordination and Support Actions
Type of MGA: HORIZON Action Grant Budget-Based [HORIZON-AG]
Deadline model: single-stage
Planned opening date: 22 June 2021
Deadline date: 21 September 2021 17:00:00 Brussels time
Topic description
ExpectedOutcome:
This topic aims at supporting activities that are enabling or contributing to one or several expected impacts of destination 3 "Tackling diseases and reducing disease burden". To that end, proposals under this topic should aim for delivering results that are directed, tailored towards and contributing to all of the following expected outcomes:
Research funders, policy makers, relevant agencies and authorities, and the research community have a Strategic Research and Innovation Agenda (SRIA) to be implemented by the expected future European partnership on One Health antimicrobial resistance (OH AMR).
Research funders, policy makers, relevant agencies and authorities, and the research community profit from a strengthened coordination and collaboration among different fields of research and innovation with relevance to antimicrobial resistance (AMR) maintaining Europe's leading role in combating AMR.
Academics, innovators, end-users, researchers, public health authorities and citizens form a strong ecosystem that improves the implementation of the European One Health AMR strategy and its contribution to the Sustainable Development Goals.
Research funders, policy makers, relevant agencies and authorities, and the research community are in a position to close the current gaps and break existing silos on AMR in accordance with the European One Health Action Plan against AMR[1].
Scope:
The increasing levels of AMR present a major threat to human health with serious consequences also to animal and environmental health. Tackling AMR in bacteria, fungi, viruses and parasites requires a strong and coordinated response to protect citizens in Europe and beyond, as indicated in the European One Health Action Plan against AMR. This action plan provides the framework within which actions should be taken against this threat. It is recognised that combatting AMR requires a One Health approach, recognizing that human and animal health and the environment are interconnected. Many diseases affected by AMR are transmitted from animals to humans and vice versa, encompassing the environment as a link between humans and animals and as a reservoir of resistant microorganisms. Tackling AMR has also become a key priority as part of the Green Deal, including through the Farm to Fork Strategy[2]. Of importance are also the socio-economic drivers that affect the use of antimicrobials in human and animal healthcare veterinary medicine. However, the challenge in the current situation is that the AMR research and innovation landscape is still too fragmented addressing human health, animal health, feed, food safety and environment in silos, and it is also fragmented across Member States. Therefore, there is the need to move towards the integration of the various disciplines to overcome this fragmentation, thus tackling the problem of AMR with a comprehensive One Health approach bringing the diverse actors together.
Importantly, better co-ordination is essential to foster and accelerate the development and adoption of solutions to reverse the rising levels of AMR. This should allow generating the capacity and the ecosystem to improve the prevention, diagnosis and treatment of drug-resistant infections in humans.
Accordingly, proposals should cover all of the following activities:
Development of a Strategic Research and Innovation Agenda (SRIA) for a comprehensive approach to inform the expected future European partnership on One Health antimicrobial resistance (OH AMR).
Integration of key actors for AMR encompassing the field of human, veterinary and environmental disciplines and the broad spectrum of pathogens, including fungi and viruses.
Robust communication and effective information exchange between diverse scientific disciplines and among multiple sectors of the society that are implicated such as patients, clinicians, veterinarians, pharmacists, food producers, pharmaceutical industry, policy makers and researchers (including those working in the social sciences and humanities).
In order to achieve the expected outcomes, international cooperation, including with low- and middle-income countries where AMR is highly prevalent and prone to spread to Europe, is strongly encouraged. Proposals should build on, be complementary to and go beyond existing initiatives such as the JPIAMR[3][1], the One Health EJP[4] [2] and ICARS[5][3]. It should also implement collaborative activities with International organisations such as the World Health Organization, the World Animal Health Organisation (OIE), the Food and Agriculture Organization (FAO), and the G7 and G20 fora, with the aim to avoid duplication of efforts.
As regards integration and coordination activities, the proposal should be ambitious in its inclusiveness, encompassing the broad spectrum of pathogens, and mobilise experts from diverse disciplines, including from the social sciences and humanities, to address understanding, prevention, monitoring, epidemiology (e.g. emergence, spread, persistence), treatments and detection of AMR. It should also be a pan-European consortium with a large geographical coverage of European countries.
Proposals are expected to explore links with the following expected future European partnership of Horizon Europe: Pandemic preparedness; Innovative Health Initiative; EU-Africa Global Health; Personalised Medicine; Animals and Health; Safe and Sustainable Food Systems for People; Planet and Climate; Biodiversity, Towards more Sustainable Farming: Agro-ecology Living Labs and Research Infrastructures; Water4All – Water Security for the Planet.
The project selected for funding is expected to inform the expected future European partnership on OH AMR. To that end, the proposal selected for funding is also expected to interact with other relevant projects funded under other topics and other clusters to ensure synergies on cross-cutting challenges of common interest such as those from the health cluster's destination 2 "Living and working in a health-promoting environment".
Cross-cutting Priorities:
EOSC and FAIR data
Socio-economic science and humanities
[1]https://ec.europa.eu/health/sites/health/files/antimicrobial_resistance/docs/amr_2017_action-plan.pdf
[2]https://ec.europa.eu/food/farm2fork_en
[3]https://www.jpiamr.eu/
[4]https://onehealthejp.eu/
[5]https://www.icars-global.org/