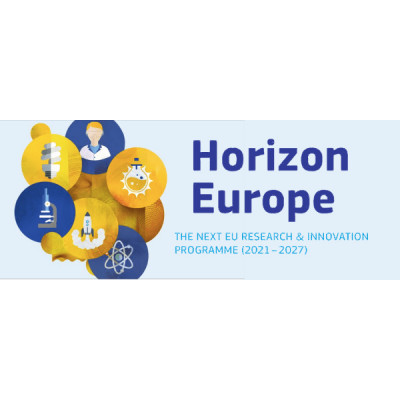 Support to the e-Infrastructure Reflection Group (e-IRG)
Details
Contracting Authority Type:
Development Institution
Sector:
Environment & NRM, Information & Communication Technology
Eligible applicants:
Unrestricted / Unspecified, Individuals
Eligible nationalities:
Afghanistan, Albania, Algeria, American Samoa, Angola, Anguilla, Argentina, Armenia, Aruba, Austria, Azerbaijan, Azores, Bangladesh, Belarus, Belgium, Belize, Benin, Bermuda, Bhutan, Bolivia, Bosnia and Herzegovina, Botswana, British Virgin Islands, Bulgaria, Burkina Faso, Burundi, Cambodia, Cameroon, Canary Islands, Cape Verde, Caribbean Netherlands, Cayman Islands, Central African Republic, Chad, Chile, Colombia, Comoros, Congo, Costa Rica, Cote d'Ivoire, Croatia, Cuba, Cyprus, Czech Republic, Dem. Rep. Congo, Denmark, Djibouti, Dominica, Commonwealth of, Dominican Republic, Ecuador, Egypt, El Salvador, Eritrea, Estonia, Eswatini (Swaziland), Ethiopia, Falkland Islands, Faroe Islands, Fiji, Finland, France, French Polynesia, French Southern Territory, Gabon, Gambia, Georgia, Germany, Ghana, Greece, Greenland, Grenada, Guatemala, Guinea, Guinea-Bissau, Guyana, Haiti, Honduras, Hungary, Iceland, Indonesia, Iran, Iraq, Ireland, Israel, Italy, Jamaica, Jordan, Kazakhstan, Kenya, Kiribati, Kosovo, Kyrgyzstan, Laos, Latvia, Lebanon, Lesotho, Liberia, Libya, Lithuania, Luxembourg, Madagascar, Malawi, Malaysia, Maldives, Mali, Malta, Marshall Islands, Mauritania, Mauritius, Micronesia, Moldova, Mongolia, Montenegro, Montserrat, Morocco, Mozambique, Myanmar, Namibia, Nepal, Netherlands, New Caledonia, Nicaragua, Niger, Nigeria, North Korea, North Macedonia, Norway, Pakistan, Palau, Palestine / West Bank & Gaza, Panama, Papua New Guinea, Paraguay, Peru, Philippines, Pitcairn, Poland, Portugal, Romania, Rwanda, Saint Helena, Saint Kitts and Nevis, Saint Lucia, Saint Vincent and the Grenadines, Samoa, Sao Tome and Principe, Senegal, Serbia, Seychelles, Sierra Leone, Slovakia, Slovenia, Solomon Islands, Somalia, South Africa, South Sudan, Spain, Sri Lanka, St. Pierre and Miquelon, Sudan, Suriname, Sweden, Switzerland, Syria, Tajikistan, Tanzania, Thailand, Timor-Leste, Togo, Tonga, Tunisia, Turkey, Turkmenistan, Turks and Caicos, Tuvalu, Uganda, Ukraine, Uruguay, Uzbekistan, Vanuatu, Venezuela, Vietnam, Wallis and Futuna, Yemen, Zambia, Zimbabwe
Date posted:
21 Jun, 2021
Description
Call Updates:
Jun 22, 2021 4:20:13 PM

The submission session is now available for: HORIZON-INFRA-2021-DEV-01-05(HORIZON-CSA), HORIZON-INFRA-2021-DEV-01-02(HORIZON-CSA), HORIZON-INFRA-2021-DEV-01-03(HORIZON-CSA), HORIZON-INFRA-2021-DEV-01-01(HORIZON-CSA), HORIZON-INFRA-2021-DEV-01-04(HORIZON-CSA)
---
Support to the e-Infrastructure Reflection Group (e-IRG)
TOPIC ID: HORIZON-INFRA-2021-DEV-01-05
Programme: Horizon Europe Framework Programme (HORIZON)
Call: Developing, consolidating and optimising the European research infrastructures landscape, maintaining global leadership (2021) (HORIZON-INFRA-2021-DEV-01)
Type of action: HORIZON-CSA HORIZON Coordination and Support Actions
Type of MGA: HORIZON Action Grant Budget-Based [HORIZON-AG]
Deadline model: single-stage
Planned opening date: 22 June 2021
Deadline date: 3 September 2021 17:00:00 Brussels time
Topic description
ExpectedOutcome:
Project results are expected to contribute to all the following outcomes:
cross-disciplinary and independent policy advice on digital matters related to EOSC and the digital transformation of the European Research Area;
a more inclusive e-Infrastructure ecosystem, well coordinated with the ESFRI thematic clusters;
improved coordination among National Open Science Clouds (NOSCs), National Research and Education Networks (NRENs), National HTC/Grid Infrastructures (NGIs) and all other national actors with national/pan-European links;
Scope:
The e-Infrastructure Reflection Group (e-IRG) brings together representatives from policy makers, funding bodies and the scientific community from the Member States and Associated Countries to provide advice on policy-making towards inclusive, federated, user-driven and resilient e-Infrastructures and connected services.
Proposals should support e-IRG members in carrying out the following activities:
strengthen e-IRG analytical capacity, including through the use of external expertise in support of e-IRG policy documents;
developing and publishing policy papers, providing complementary advice and recommendations in the development of the e-Infrastructure area;
developing and implementing the e-IRG communication and outreach strategy, and disseminating the results throughout the European Research Area;
liaising with ESFRI to jointly underpin the interworking of e-Infrastructures with the ESFRI thematic clusters;
Following the setup of new constructs in the European landscape, notably the EOSC Association and the EOSC European Partnership, the e-IRG will conclude its work in the transitional period of 2021-2022 whereafter its expertise should assimilate to the relevant operational entities in Europe.
Cross-cutting Priorities:
EOSC and FAIR data
Co-programmed European Partnerships