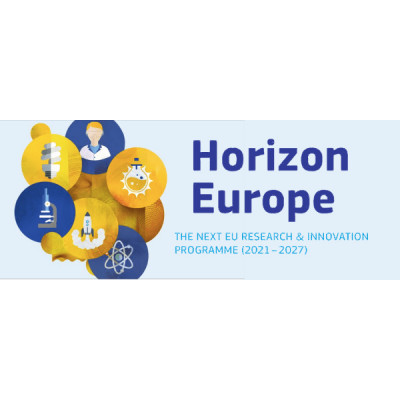 AI, Data and Robotics at work (AI, Data and Robotics Partnership) (IA)
Details
Contracting Authority Type:
Development Institution
Award ceiling:
Euro 5,000,000
Award floor:
Euro 200,000
Sector:
Information & Communication Technology
Eligible applicants:
Unrestricted / Unspecified, Individuals
Eligible nationalities:
Afghanistan, Albania, Algeria, American Samoa, Angola, Anguilla, Argentina, Armenia, Aruba, Austria, Azerbaijan, Azores, Bangladesh, Belarus, Belgium, Belize, Benin, Bermuda, Bhutan, Bolivia, Bosnia and Herzegovina, Botswana, British Virgin Islands, Bulgaria, Burkina Faso, Burundi, Cambodia, Cameroon, Canary Islands, Cape Verde, Caribbean Netherlands, Cayman Islands, Central African Republic, Chad, Chile, Colombia, Comoros, Congo, Costa Rica, Cote d'Ivoire, Croatia, Cuba, Cyprus, Czech Republic, Dem. Rep. Congo, Denmark, Djibouti, Dominica, Commonwealth of, Dominican Republic, Ecuador, Egypt, El Salvador, Eritrea, Estonia, Eswatini (Swaziland), Ethiopia, Falkland Islands, Faroe Islands, Fiji, Finland, France, French Polynesia, French Southern Territory, Gabon, Gambia, Georgia, Germany, Ghana, Greece, Greenland, Grenada, Guatemala, Guinea, Guinea-Bissau, Guyana, Haiti, Honduras, Hungary, Iceland, Indonesia, Iran, Iraq, Ireland, Israel, Italy, Jamaica, Jordan, Kazakhstan, Kenya, Kiribati, Kosovo, Kyrgyzstan, Laos, Latvia, Lebanon, Lesotho, Liberia, Libya, Lithuania, Luxembourg, Madagascar, Malawi, Malaysia, Maldives, Mali, Malta, Marshall Islands, Mauritania, Mauritius, Micronesia, Moldova, Mongolia, Montenegro, Montserrat, Morocco, Mozambique, Myanmar, Namibia, Nepal, Netherlands, New Caledonia, Nicaragua, Niger, Nigeria, North Korea, North Macedonia, Norway, Pakistan, Palau, Palestine / West Bank & Gaza, Panama, Papua New Guinea, Paraguay, Peru, Philippines, Pitcairn, Poland, Portugal, Romania, Rwanda, Saint Helena, Saint Kitts and Nevis, Saint Lucia, Saint Vincent and the Grenadines, Samoa, Sao Tome and Principe, Senegal, Serbia, Seychelles, Sierra Leone, Slovakia, Slovenia, Solomon Islands, Somalia, South Africa, South Sudan, Spain, Sri Lanka, St. Pierre and Miquelon, Sudan, Suriname, Sweden, Switzerland, Syria, Tajikistan, Tanzania, Thailand, Timor-Leste, Togo, Tonga, Tunisia, Turkey, Turkmenistan, Turks and Caicos, Tuvalu, Uganda, Ukraine, Uruguay, Uzbekistan, Vanuatu, Venezuela, Vietnam, Wallis and Futuna, Yemen, Zambia, Zimbabwe
Date posted:
22 Jun, 2021
Description
Call updates

Nov 5, 2021 3:52:01 PM
Submissions to call HORIZON-CL4-2021-DIGITAL-EMERGING-01
A total of 327 proposals has been submitted to call HORIZON-CL4-2021-DIGITAL-EMERGING-01, which closed on 21 October 2021. These proposals, of which the evaluation will be organized over the coming weeks and months, were submitted to the following topics:
HORIZON-CL4-2021-DIGITAL-EMERGING-01-10 - AI, Data and Robotics at work (AI, Data and Robotics Partnership) (IA)
47 proposals (indicative budget 22 EUR million)
Oct 4, 2021 2:14:03 PM
Please note that the 'Other annexes' box has been added in the submission system to allow the upload of an Annex with the description of the use of financial support to third parties. The description of the content of this annex is described in the Part B of the Application Form.
Jun 22, 2021 3:40:31 PM
The submission session is now available for: HORIZON-CL4-2021-DIGITAL-EMERGING-01-10(HORIZON-IA)
---
AI, Data and Robotics at work (AI, Data and Robotics Partnership) (IA)
TOPIC ID: HORIZON-CL4-2021-DIGITAL-EMERGING-01-10
Programme: Horizon Europe Framework Programme (HORIZON)
Call: Digital and emerging technologies for competitiveness and fit for the green deal (HORIZON-CL4-2021-DIGITAL-EMERGING-01)
Type of action: HORIZON-IA HORIZON Innovation Actions
Type of MGA: HORIZON Action Grant Budget-Based [HORIZON-AG]
Deadline model: single-stage
Planned opening date: 22 June 2021
Deadline date: 21 October 2021 17:00:00 Brussels time
Topic description
ExpectedOutcome:
Proposal results are expected to contribute to at least one of the following expected outcomes:
A new human-centred paradigm to keep people away from unsafe and unhealthy jobs via collaborative embodied (physical) AI, engaging and empowering end-users and workers, regardless of their gender, age or background.
Human-centric AI supporting professionals in trustworthy hybrid decision-making, and optimising their tasks
Scope:
Proposals are expected to demonstrate how AI, data, robotics and automation solutions can support workers in their daily tasks, improving working conditions (both physical and social) and work performance/efficiency, while considering safety, security and resilience, as appropriate. The added value to the application field should be demonstrated by qualitative and quantitative industry/production or service relevant KPIs, demonstrators at TRL6-7, benchmarking and progress monitoring processes.
The involvement of the application sector stakeholders, including social partners, workers, managers and decision makers must be a key driver in the proposals, not only to identify the needs and the application scenarios, but to be involved in the co-creation and testing and uptake of the solutions and providing feedback to adapt the solutions to optimise the impact on working conditions and performances.
The selection of the application sector should prioritise sectors and use-cases where the technology can demonstrate maximum impact and added value.
While the focus is on technology, a human-centred approach will be key, with involvement of the workers, professionals, (front-line operators and managers) and other relevant experts, such as experts in human-centred design. They will closely collaborate with the technology providers and integrators. Engagement with SSH[1] expertise is also needed to improve interaction design and to provide expertise on trustworthiness and acceptability by workers, as well as ethical perspective of human-machine collaboration. Gender and intersectionality dimension[2] analysis should be a part of the proposals, where relevant.
Each proposal will focus on one of the two following use-cases:
Collaborative embodied AI (robotics system), empowering end-users and workers keeping them away from unsafe and unhealthy jobs: the focus will be on demonstrating improved working conditions (health/safety/level of stress, etc.), and worker trust and acceptance. The assistance should also take into account other factors less related with physical assistance like stress level. Meaningful human oversight of autonomy should be addressed.
AI and data supporting professionals in trustworthy hybrid decision-making and supporting workers to optimise and facilitate their tasks; the focus will be on demonstrating how AI and data can improve the effectiveness and efficiency as well as management of trade-offs within the decision-making, building on the human and machine complementarities, exploiting the best capability of both for a better outcome. Meaningful human oversight of decision outcomes and explainability should be addressed. Specific effort should be made to develop re-usable decision-support systems or modules.
All proposals should exploit the latest results in AI, data and robotics, as well as multimodal interaction technologies, User interface experience, for natural and seamless interaction between the human and the technology/sources of information, including Augmented/Virtual Reality when appropriate.
Proposals should incorporate skills developments activities or/and connect with existing skills activities in that domain, as appropriate.
Proposals should clearly identify which of the two use-cases listed above they will focus on.
Two types of proposals are expected:
Focused projects (EU contribution around EUR 3.00 million), involving the user industry and technology provider(s),
Larger projects (EU contribution around EUR 5.00), where a number of companies in a given application sector will identify in the proposal common challenges and use-cases, and organise competitive calls for AI, data and robotics solution providers to address such challenges. Competitive calls will be open to all types of companies, but only SMEs and Start-ups[3] will receive financial support to third parties, with a maximum of EUR 200 000 per third party[4] and 70% funding (100% for start-ups). At least 40% of the requested amount should be dedicated to financial support to third parties. The consortium will provide technical support with expertise in engineering integration, testing and validation to support the selected SMEs and start-ups acting as technology providers to demonstrate the added value of their solutions to address the challenges of the use-cases. Maximum one type of third party project will be funded per use-case.
In all proposals, user industries are expected to play a major role in the requirement and validation phases.
Besides financial support, these SMEs and start-ups successfully demonstrating the potential of their solutions, must receive support from business experts, provided by the action, to further develop their business and develop their market reach, and maximise their business opportunities.
When possible, proposals should build on and reuse public results from relevant previous funded actions. Proposals should make use of connections to the Digital Innovation Hub networks, particularly those in Robotics, Data and AI. Full use should be made of the common resources available in the AI-on-Demand platform[5], Digital Industrial Platform for Robotics[6], data platforms[7] and, if necessary other relevant digital resource platforms. Communicable results from projects should be delivered to the most relevant of these platforms in order to enhance the European AI, Data and Robotics ecosystem through the sharing of results and best practice.
All proposals are expected to allocate tasks to cohesion activities with the PPP on AI, Data and Robotics and funded actions related to this partnership, including the CSA HORIZON-CL4-2021-HUMAN-01-02. Where relevant, synergies with other PPPs are encouraged.
This topic implements the co-programmed European Partnership on Artificial Intelligence, Data and Robotics.
Specific Topic Conditions:
Activities are expected to start at TRL 3-5 and achieve TRL 6-7 by the end of the project – see General Annex B.
Cross-cutting Priorities:
Co-programmed European Partnerships
Socio-economic science and humanities
[1]Social Sciences and Humanities
[2]https://en.wikipedia.org/wiki/Intersectionality - intersectional aspects could cover gender, age, social level, education, ethnic origin, etc.
[3]In this context a start-up is a tech-oriented company. It should employ less than 10 people (but more than 2 full time equivalent staff) that has operated for less than three years and has attracted more than EUR €50 000 early stage private sector investment or has demonstrable sales growth over 50% pa – they will receive 100% financial support to third parties while other SMEs would receive 70% financial support. Startups would be expected to highlight the impact that the project will have on their overall Company strategy and growth prospects in the Impact section of their proposals (as well as the impact on society and European competitiveness.
[4]Maximum amount per third party, received from a given action, over its entire duration
[5]Initiated under the AI4EU project https://cordis.europa.eu/project/id/825619 and further developed in projects resulting from H2020-ICT-49-2020 call
[6]https://robmosys.eu/newsrobmosys-rosin-towards-an-eu-digital-industrial-platform-for-robotics/
[7]E.g.: https://www.big-data-europe.eu/