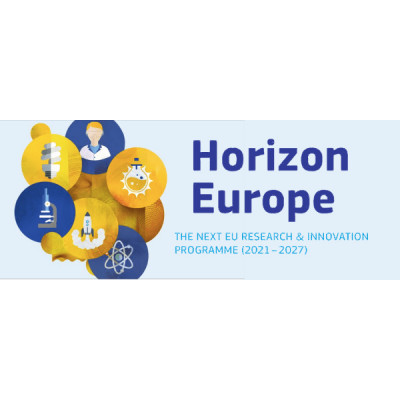 CSA Identifying Waterborne Sustainable Fuel Deployment Scenarios (ZEWT Partnership)
Details
Contracting Authority Type:
Development Institution
Sector:
Energy, Water Navigation & Ports & Shipping, Transport
Eligible applicants:
Unrestricted / Unspecified, Individuals
Eligible nationalities:
Afghanistan, Albania, Algeria, American Samoa, Angola, Anguilla, Argentina, Armenia, Aruba, Austria, Azerbaijan, Azores, Bangladesh, Belarus, Belgium, Belize, Benin, Bermuda, Bhutan, Bolivia, Bosnia and Herzegovina, Botswana, British Virgin Islands, Bulgaria, Burkina Faso, Burundi, Cambodia, Cameroon, Canary Islands, Cape Verde, Caribbean Netherlands, Cayman Islands, Central African Republic, Chad, Chile, Colombia, Comoros, Congo, Costa Rica, Cote d'Ivoire, Croatia, Cuba, Cyprus, Czech Republic, Dem. Rep. Congo, Denmark, Djibouti, Dominica, Commonwealth of, Dominican Republic, Ecuador, Egypt, El Salvador, Eritrea, Estonia, Eswatini (Swaziland), Ethiopia, Falkland Islands, Faroe Islands, Fiji, Finland, France, French Polynesia, French Southern Territory, Gabon, Gambia, Georgia, Germany, Ghana, Greece, Greenland, Grenada, Guatemala, Guinea, Guinea-Bissau, Guyana, Haiti, Honduras, Hungary, Iceland, Indonesia, Iran, Iraq, Ireland, Israel, Italy, Jamaica, Jordan, Kazakhstan, Kenya, Kiribati, Kosovo, Kyrgyzstan, Laos, Latvia, Lebanon, Lesotho, Liberia, Libya, Lithuania, Luxembourg, Madagascar, Malawi, Malaysia, Maldives, Mali, Malta, Marshall Islands, Mauritania, Mauritius, Micronesia, Moldova, Mongolia, Montenegro, Montserrat, Morocco, Mozambique, Myanmar, Namibia, Nepal, Netherlands, New Caledonia, Nicaragua, Niger, Nigeria, North Korea, North Macedonia, Norway, Pakistan, Palau, Palestine / West Bank & Gaza, Panama, Papua New Guinea, Paraguay, Peru, Philippines, Pitcairn, Poland, Portugal, Romania, Rwanda, Saint Helena, Saint Kitts and Nevis, Saint Lucia, Saint Vincent and the Grenadines, Samoa, Sao Tome and Principe, Senegal, Serbia, Seychelles, Sierra Leone, Slovakia, Slovenia, Solomon Islands, Somalia, South Africa, South Sudan, Spain, Sri Lanka, St. Pierre and Miquelon, Sudan, Suriname, Sweden, Switzerland, Syria, Tajikistan, Tanzania, Thailand, Timor-Leste, Togo, Tonga, Tunisia, Turkey, Turkmenistan, Turks and Caicos, Tuvalu, Uganda, Ukraine, Uruguay, Uzbekistan, Vanuatu, Venezuela, Vietnam, Wallis and Futuna, Yemen, Zambia, Zimbabwe
Date posted:
25 Jun, 2021
Description
Call Updates

Jun 24, 2021 9:48:50 AM

The submission session is now available for: HORIZON-CL5-2021-D5-01-09(HORIZON-CSA)
---
CSA identifying waterborne sustainable fuel deployment scenarios (ZEWT Partnership)
TOPIC ID: HORIZON-CL5-2021-D5-01-09
Programme: Horizon Europe Framework Programme (HORIZON)
Call: Clean and competitive solutions for all transport modes (HORIZON-CL5-2021-D5-01)
Type of action: HORIZON-CSA HORIZON Coordination and Support Actions
Type of MGA: HORIZON Action Grant Budget-Based [HORIZON-AG]
Deadline model: single-stage
Opening date: 24 June 2021
Deadline date: 14 September 2021 17:00:00 Brussels time
ExpectedOutcome:
Project outputs and results are expected to contribute to all of the following expected outcomes:
A full understanding of clean fuel scenarios for different regions including sensitivity analysis of the different variables, consideration of evolving technologies and their applicability to maritime transport, inland navigation and waterborne operations.
Development of quantified and dynamic techno-economic models for the uptake of sustainable fuels in a variety of waterborne application cases and for a range of regional conditions, clearly identifying uncertainties and parameters to enable technical and economic viability.
Support for the transposition of RDI results into commercial and regulatory reality.
Support to identify the impacts on ports (e.g. bunkering supply and other services, also for IWT, emissions measuring and verification), derived for the defined scenarios for different regions.
Scope:
Other than for short distances, waterborne transport is expected to become climate neutral mainly by the introduction of alternative, sustainable, and carbon-neutral fuels, by massive efficiency improvements and through related technologies for the fuel's use in propulsion and power generation on-board.
However, the uptake of specific alternative fuels in different European waterborne segments and geographical areas will vary and depend on fuel costs, fuel availability (generation and distribution), national or regional incentives, international co-operation, and many other fixed and dynamic factors. Whilst some studies addressing fuels for maritime transport and/or inland navigation exist, a proper characterisation per segment and per area including sensitivity and variability analysis has not yet been addressed.
Supporting decision making within the ZEWT partnership the CSA will identify and monitor the evolution of different sustainable alternative fuel deployment scenarios, taking into account different types of services, the evolution of sustainable fuel supplies, operational costs and capital expenditure, environmental factors (in particular those affecting coastal and port communities), as well as distribution and infrastructure implications relevant to the sector. Evolving and potential market mechanisms, regulations (e.g. the integration of the maritime transport sector in the ETS, the FuelEU Maritime Directive etc.) and incentives are to be considered. Discussions with sustainable fuel suppliers and facilitating the timely commercial deployment of partnership outcomes to accelerate climate neutrality and emission reduction of shipping are tasks of the CSA.
A model is to be developed considering the wider aspects of waterborne transport (incl. IWT, short and deep sea shipping, high-tech vessels) involving energy and waterborne stakeholders, with an approach that is neutral with regard to specific energy carriers or technologies. Focus will be on the cost-efficient and timely deployment of solutions on a large scale and the potential evolution of these factors over time. A life cycle assessment should be included and linkages or synergies with alternative fuel use in other transport modes should be explored.
Activities will be undertaken in close and formal cooperation with the H2020 STEERER project which is identifying strategic technological paths and priorities towards climate neutrality as well identifying business model evolutions. Therefore, the budget of this CSA is reduced. The project will support the waterborne community in the identification of market trends with a systematic approach to future scenarios, understanding of uncertainties and critical factors.
The project will liaise with EU and international bodies and their initiatives with respect to future fuel scenarios and emission control governance (e.g. FuelEU Maritime, ESSF, IMO) and will establish contacts with the main associations of fuel suppliers.
This topic implements the co-programmed European Partnership on 'Zero Emission Waterborne Transport' (ZEWT).
Cross-cutting Priorities:
Co-programmed European Partnerships
Ocean sustainability and blue economy