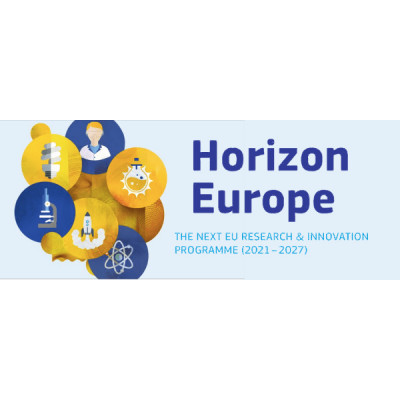 Advanced high-performance Generation 3b (high capacity / high voltage) Li-ion batteries supporting electro mobility and other applications (Batteries Partnership)
Details
Contracting Authority Type:
Development Institution
Sector:
Energy, Electrical Engineering
Eligible applicants:
Unrestricted / Unspecified, Individuals
Eligible nationalities:
Afghanistan, Albania, Algeria, American Samoa, Angola, Anguilla, Argentina, Armenia, Aruba, Austria, Azerbaijan, Azores, Bangladesh, Belarus, Belgium, Belize, Benin, Bermuda, Bhutan, Bolivia, Bosnia and Herzegovina, Botswana, British Virgin Islands, Bulgaria, Burkina Faso, Burundi, Cambodia, Cameroon, Canary Islands, Cape Verde, Caribbean Netherlands, Cayman Islands, Central African Republic, Chad, Chile, Colombia, Comoros, Congo, Costa Rica, Cote d'Ivoire, Croatia, Cuba, Cyprus, Czech Republic, Dem. Rep. Congo, Denmark, Djibouti, Dominica, Commonwealth of, Dominican Republic, Ecuador, Egypt, El Salvador, Eritrea, Estonia, Eswatini (Swaziland), Ethiopia, Falkland Islands, Faroe Islands, Fiji, Finland, France, French Polynesia, French Southern Territory, Gabon, Gambia, Georgia, Germany, Ghana, Greece, Greenland, Grenada, Guatemala, Guinea, Guinea-Bissau, Guyana, Haiti, Honduras, Hungary, Iceland, Indonesia, Iran, Iraq, Ireland, Israel, Italy, Jamaica, Jordan, Kazakhstan, Kenya, Kiribati, Kosovo, Kyrgyzstan, Laos, Latvia, Lebanon, Lesotho, Liberia, Libya, Lithuania, Luxembourg, Madagascar, Malawi, Malaysia, Maldives, Mali, Malta, Marshall Islands, Mauritania, Mauritius, Micronesia, Moldova, Mongolia, Montenegro, Montserrat, Morocco, Mozambique, Myanmar, Namibia, Nepal, Netherlands, New Caledonia, Nicaragua, Niger, Nigeria, North Korea, North Macedonia, Norway, Pakistan, Palau, Palestine / West Bank & Gaza, Panama, Papua New Guinea, Paraguay, Peru, Philippines, Pitcairn, Poland, Portugal, Romania, Rwanda, Saint Helena, Saint Kitts and Nevis, Saint Lucia, Saint Vincent and the Grenadines, Samoa, Sao Tome and Principe, Senegal, Serbia, Seychelles, Sierra Leone, Slovakia, Slovenia, Solomon Islands, Somalia, South Africa, South Sudan, Spain, Sri Lanka, St. Pierre and Miquelon, Sudan, Suriname, Sweden, Switzerland, Syria, Tajikistan, Tanzania, Thailand, Timor-Leste, Togo, Tonga, Tunisia, Turkey, Turkmenistan, Turks and Caicos, Tuvalu, Uganda, Ukraine, Uruguay, Uzbekistan, Vanuatu, Venezuela, Vietnam, Wallis and Futuna, Yemen, Zambia, Zimbabwe
Date posted:
25 Jun, 2021
Description
Call updates
Jun 25, 2021 12:02:37 PM

The submission session is now available for: HORIZON-CL5-2021-D2-01-02(HORIZON-RIA)
---
Advanced high-performance Generation 3b (high capacity / high voltage) Li-ion batteries supporting electro mobility and other applications (Batteries Partnership)
TOPIC ID: HORIZON-CL5-2021-D2-01-02
Programme: Horizon Europe Framework Programme (HORIZON)
Call: Cross-sectoral solutions for the climate transition (HORIZON-CL5-2021-D2-01)
Type of action: HORIZON-RIA HORIZON Research and Innovation Actions
Type of MGA: HORIZON Action Grant Budget-Based [HORIZON-AG]
Deadline model: single-stage
Planned opening date: 24 June 2021
Deadline date: 19 October 2021 17:00:00 Brussels time
Topic description

ExpectedOutcome:

Projects are expected to contribute to the following outcomes:
Advanced Li-ion batteries delivering on cost, performance, safety, sustainability and recyclability, with clear prospects for cost-competitive large-scale manufacturing and uptake by the electro mobility as well as other application sectors.
Increase in energy density and hence increasing driving distance at reduced cost on module and pack level, inducing a broader customer's acceptance.
Broader user acceptance leading to a significantly broader market penetration, helping to reduce GHG emissions of the transport and industry sectors to support EU's efforts to become climate-neutral by 2050: demonstrated for recyclability.
Translating these outcomes into indicative KPIs to guide the R&I efforts, it is recommended to target the following for impact by 2025 and beyond:
Gravimetric, volume energy density at cell level of 350-400 Wh/kg, 750-1000 Wh/l respectively.
Power density at cell level of 700 W/kg, 1500+ W/L.
For high voltage application, operation at 4.7+ Volt.
3000+ and 2000+ deep cycles for high capacity and high voltage applications respectively.
Cost at pack level < 100 euro/kWh.
Scope:

The overarching R&I challenges lie in the development of advanced materials enabling higher energy / power density thanks to higher capacity (voltage range 4.3-4.5V) and/or operating at higher voltage (4.7+V). Focus is on adapting the cathode materials (high-nickel NMCs for capacity, spinels / Li-rich Mn NMCs for voltage), the anode materials (graphite-containing Si(Ox)), the electrolytes (stabilised formulations) and their interplay.
For the higher capacity approach, focusing on maximising energy and power density should address topics such as
High-capacity cathode materials operating in 4.3-4.5 Volt range while delivering on cycle life, protective coatings for safety improvements;
High-performance anodes with advanced graphite and silicon materials (increase Si content in Si/C anodes to achieve capacities ideally at 1000 mAh/g), - Other option is to, develop complete Si or other alloying anode solutions in nanostructured form;
Suitable inactive materials (binders, conductive carbons, current collectors, separators);
Electrolytes stable in 4.3-4.5 Volt (new additives and/or solvent systems), advanced processing routes for the novel materials and advanced electrode and cell/module designs.
For the higher voltage approach, focusing on maximising energy and power density should address topics such as
High-voltage stable electrolyte systems (new electrolytes and/or new formulations);
High-voltage stable cathode active materials (e.g. HV spinels, Li-rich Mn NMCs, phosphates, disordered materials etc. with lowered content in critical and high price elements, protective coatings);
Tailoring and operando monitoring of the electrochemical interplay between the cathode active material and the electrolyte formation of stable SEI interfaces;
Advanced high performance anodes matching these high-voltage cathodes and electrolytes;
Structuring of the cathode and anode electrodes for among others their competition and electric conductivities.
This topic implements the co-programmed European Partnership on 'Towards a competitive European industrial battery value chain for stationary applications and e-mobility'.