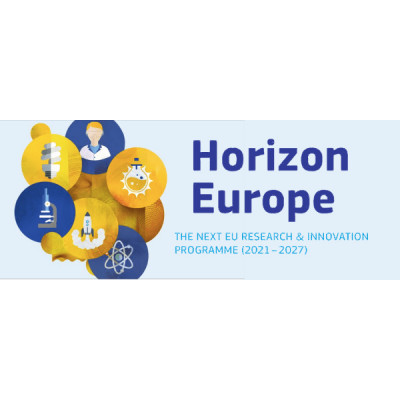 Innovative energy storage systems on-board vessels (ZEWT Partnership)
Details
Contracting Authority Type:
Development Institution
Sector:
Energy, Electrical Engineering, Water Navigation & Ports & Shipping
Eligible applicants:
Unrestricted / Unspecified, Individuals
Eligible nationalities:
Afghanistan, Albania, Algeria, American Samoa, Angola, Anguilla, Argentina, Armenia, Aruba, Austria, Azerbaijan, Azores, Bangladesh, Belarus, Belgium, Belize, Benin, Bermuda, Bhutan, Bolivia, Bosnia and Herzegovina, Botswana, British Virgin Islands, Bulgaria, Burkina Faso, Burundi, Cambodia, Cameroon, Canary Islands, Cape Verde, Caribbean Netherlands, Cayman Islands, Central African Republic, Chad, Chile, Colombia, Comoros, Congo, Costa Rica, Cote d'Ivoire, Croatia, Cuba, Cyprus, Czech Republic, Dem. Rep. Congo, Denmark, Djibouti, Dominica, Commonwealth of, Dominican Republic, Ecuador, Egypt, El Salvador, Eritrea, Estonia, Eswatini (Swaziland), Ethiopia, Falkland Islands, Faroe Islands, Fiji, Finland, France, French Polynesia, French Southern Territory, Gabon, Gambia, Georgia, Germany, Ghana, Greece, Greenland, Grenada, Guatemala, Guinea, Guinea-Bissau, Guyana, Haiti, Honduras, Hungary, Iceland, Indonesia, Iran, Iraq, Ireland, Israel, Italy, Jamaica, Jordan, Kazakhstan, Kenya, Kiribati, Kosovo, Kyrgyzstan, Laos, Latvia, Lebanon, Lesotho, Liberia, Libya, Lithuania, Luxembourg, Madagascar, Malawi, Malaysia, Maldives, Mali, Malta, Marshall Islands, Mauritania, Mauritius, Micronesia, Moldova, Mongolia, Montenegro, Montserrat, Morocco, Mozambique, Myanmar, Namibia, Nepal, Netherlands, New Caledonia, Nicaragua, Niger, Nigeria, North Korea, North Macedonia, Norway, Pakistan, Palau, Palestine / West Bank & Gaza, Panama, Papua New Guinea, Paraguay, Peru, Philippines, Pitcairn, Poland, Portugal, Romania, Rwanda, Saint Helena, Saint Kitts and Nevis, Saint Lucia, Saint Vincent and the Grenadines, Samoa, Sao Tome and Principe, Senegal, Serbia, Seychelles, Sierra Leone, Slovakia, Slovenia, Solomon Islands, Somalia, South Africa, South Sudan, Spain, Sri Lanka, St. Pierre and Miquelon, Sudan, Suriname, Sweden, Switzerland, Syria, Tajikistan, Tanzania, Thailand, Timor-Leste, Togo, Tonga, Tunisia, Turkey, Turkmenistan, Turks and Caicos, Tuvalu, Uganda, Ukraine, Uruguay, Uzbekistan, Vanuatu, Venezuela, Vietnam, Wallis and Futuna, Yemen, Zambia, Zimbabwe
Date posted:
25 Jun, 2021
Description
Call Updates
May 2, 2022 9:08:46 AM

The call HORIZON-CL5-2022-D5-01 closed on 26/04/2022.
141 proposals were submitted, with the following breakdown per topic:
HORIZON-CL5-2022-D5-01-02 (RIA): 9 proposals
Dec 2, 2021 11:50:16 AM
The submission session is now available for: HORIZON-CL5-2022-D5-01-02(HORIZON-RIA)
---
Innovative energy storage systems on-board vessels (ZEWT Partnership)
TOPIC ID: HORIZON-CL5-2022-D5-01-02
Programme: Horizon Europe Framework Programme (HORIZON)
Call: Clean and competitive solutions for all transport modes (HORIZON-CL5-2022-D5-01)
Type of action: HORIZON-RIA HORIZON Research and Innovation Actions
Type of MGA: HORIZON Action Grant Budget-Based [HORIZON-AG]
Deadline model: single-stage
Planned opening date: 02 December 2021
Deadline date: 26 April 2022 17:00:00 Brussels time
Topic description

ExpectedOutcome:

Project outputs and results are expected to contribute concretely to the following expected outcomes as marked ("*") whilst supporting the overall medium and longer term objectives:
Contributions to at least two full scale on-board demonstrators for two different electrical energy storage solutions by 2027.
Improve efficiency and make waterborne transport climate neutral through the exploitation of new innovative electrical storage systems.
In the medium term, upscaling of proven solutions for a broad range of ship types (e.g. IWT, ferries, short sea shipping) and operational scenarios, as an alternative to batteries.
Ensuring European leadership for energy storage solutions based on different technologies that will be fit-for-purpose for diverse waterborne applications.
*Achieve a comprehensive understanding of potential innovative energy storage systems other than batteries and their applicability to waterborne transport.
*Solutions to improve energy efficiency and make waterborne transport climate neutral founded upon innovative energy storage.
*Comprehensive assessment of the technical feasibility and adequacy of innovative energy storage for a range of waterborne operations including efficiency, safety, cost competitiveness compared to batteries, skills requirements, and regulatory aspects.
Scope:

Battery based electric energy storage systems are increasingly deployed within the waterborne sector, particularly for sea short shipping, complex high-end ships and inland navigation.
Nonetheless, specific operational requirements (e.g. autonomy, power peaks, etc.), in particular in adverse conditions outside sheltered waters or going upstream on rivers, remain a concern. Fully battery electric shipping is demanding, requiring very high energy levels to achieve a realistic operational range and the necessary speed and thrust performance, whilst hybrid applications can also be excessively large. Both hybrid and full battery operations are subject to many more charging cycles and longer lifetimes than other transport applications.
Batteries within most waterborne applications deployments are founded upon established battery technologies. However, other energy storage systems exist which maybe valuable for waterborne application in the future which have not been fully investigated. For example, super-/ultra-capacitors, superconductivity magnetic energy storage, flywheels, flow batteries, etc.
Projects will focus on low TRL solutions for waterborne transport, preliminary integration, safety studies and the potential combination with other disruptive technologies such as super conductors and the wider use of DC grids. It will address the integration on-board of innovative energy storage systems (excluding storage of fuels and conventional batteries), including control systems and optimised operational deployment, and the connection to the on-board electrical grid.
Projects will address the cost competitiveness of the innovative solutions when compared with batteries, specify the applicability in specific waterborne segments (in particular in IWT where electrification may be pioneered through a dedicated project), determine risk levels, identify safety measures and propose possible regulatory aspects. The pertinent skills development will be outlined.
Activities will address innovative energy storage for waterborne applications, it will not address the internal design of the energy storage technology itself. For example, the design of super capacitors would be excluded.