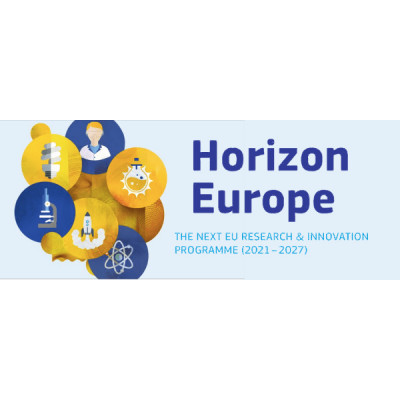 Circular Cities and Regions Initiative (CCRI)'s Circular Systemic Solutions
Details
Contracting Authority Type:
Development Institution
Sector:
Urban Development, Pollution & Waste Management (incl. treatment)
Eligible applicants:
Unrestricted / Unspecified, Individuals
Eligible nationalities:
Afghanistan, Albania, Algeria, American Samoa, Angola, Anguilla, Argentina, Armenia, Aruba, Austria, Azerbaijan, Azores, Bangladesh, Belarus, Belgium, Belize, Benin, Bermuda, Bhutan, Bolivia, Bosnia and Herzegovina, Botswana, British Virgin Islands, Bulgaria, Burkina Faso, Burundi, Cambodia, Cameroon, Canary Islands, Cape Verde, Caribbean Netherlands, Cayman Islands, Central African Republic, Chad, Chile, Colombia, Comoros, Congo, Costa Rica, Cote d'Ivoire, Croatia, Cuba, Cyprus, Czech Republic, Dem. Rep. Congo, Denmark, Djibouti, Dominica, Commonwealth of, Dominican Republic, Ecuador, Egypt, El Salvador, Eritrea, Estonia, Eswatini (Swaziland), Ethiopia, Falkland Islands, Faroe Islands, Fiji, Finland, France, French Polynesia, French Southern Territory, Gabon, Gambia, Georgia, Germany, Ghana, Greece, Greenland, Grenada, Guatemala, Guinea, Guinea-Bissau, Guyana, Haiti, Honduras, Hungary, Iceland, Indonesia, Iran, Iraq, Ireland, Israel, Italy, Jamaica, Jordan, Kazakhstan, Kenya, Kiribati, Kosovo, Kyrgyzstan, Laos, Latvia, Lebanon, Lesotho, Liberia, Libya, Lithuania, Luxembourg, Madagascar, Malawi, Malaysia, Maldives, Mali, Malta, Marshall Islands, Mauritania, Mauritius, Micronesia, Moldova, Mongolia, Montenegro, Montserrat, Morocco, Mozambique, Myanmar, Namibia, Nepal, Netherlands, New Caledonia, Nicaragua, Niger, Nigeria, North Korea, North Macedonia, Norway, Pakistan, Palau, Palestine / West Bank & Gaza, Panama, Papua New Guinea, Paraguay, Peru, Philippines, Pitcairn, Poland, Portugal, Romania, Rwanda, Saint Helena, Saint Kitts and Nevis, Saint Lucia, Saint Vincent and the Grenadines, Samoa, Sao Tome and Principe, Senegal, Serbia, Seychelles, Sierra Leone, Slovakia, Slovenia, Solomon Islands, Somalia, South Africa, South Sudan, Spain, Sri Lanka, St. Pierre and Miquelon, Sudan, Suriname, Sweden, Switzerland, Syria, Tajikistan, Tanzania, Thailand, Timor-Leste, Togo, Tonga, Tunisia, Turkey, Turkmenistan, Turks and Caicos, Tuvalu, Uganda, Ukraine, Uruguay, Uzbekistan, Vanuatu, Venezuela, Vietnam, Wallis and Futuna, Yemen, Zambia, Zimbabwe
Date posted:
28 Jun, 2021
Description
Call Updates
Feb 21, 2022 11:26:25 AM

CALL UPDATE: FLASH EVALUATION RESULTS
EVALUATION results
Published: 21 June 2021
Deadline: 06 October 2021
Budget per topic with separate 'call-budget-split':
| | | |
| --- | --- | --- |
| Topics | Type of Action | Budgets (EUR million) 2021 |
| | | |
| HORIZON-CL6-2021-CIRCBIO-01-01 | IA | 21.50 |
The results of the evaluation are as follows:
| | | | | | |
| --- | --- | --- | --- | --- | --- |
| Topics | Number of proposals submitted (including proposals transferred from or to other calls): | Number of inadmissible proposals: | Number of ineligible proposals: | Number of above-threshold proposals: | Total budget requested for above-threshold proposals (EUR million): |
| | | | | | |
| HORIZON-CL6-2021-CIRCBIO-01-01 | 22 | | | 21 | 146,40 |
We recently informed the applicants about the evaluation results for their proposals.
For questions, please contact the Research Enquiry Service.
https://ec.europa.eu/info/research-and-innovation_en
Oct 12, 2021 12:18:14 PM
Call HORIZON-CL6-2021-CIRCBIO-01 has closed on the 06 October 2021. 99 proposals have been submitted.
The breakdown per topic is:
HORIZON-CL6-2021-CIRCBIO-01-01: 22
Evaluation results are expected to be communicated in March 2022
Jun 22, 2021 5:17:37 PM
The submission session is now available for: HORIZON-CL6-2021-CIRCBIO-01-01(HORIZON-IA)
---
Circular Cities and Regions Initiative (CCRI)'s circular systemic solutions
TOPIC ID: HORIZON-CL6-2021-CIRCBIO-01-01
Programme: Horizon Europe Framework Programme (HORIZON)
Call: Circular economy and bioeconomy sectors (HORIZON-CL6-2021-CIRCBIO-01)
Type of action: HORIZON-IA HORIZON Innovation Actions
Type of MGA: HORIZON Action Grant Budget-Based [HORIZON-AG]
Deadline model: single-stage
Opening date: 22 June 2021
Deadline date: 06 October 2021 17:00:00 Brussels time
Topic description

ExpectedOutcome:
Successful proposals will support the delivery of solutions to implement the European Green Deal, the circular economy action plan and the bioeconomy strategy. The topic will support the transition towards a sustainable, regenerative, inclusive and just circular economy at local and regional scale across regions of Europe.
Proposals funded under this topic will form part of the demonstration projects for the implementation of the European Commission's Circular Cities and Regions Initiative (CCRI)[1]. Proposals are expected to provide policy-makers, public and private investors and local communities with concrete and demonstrated examples of circular systemic solutions. In the context of this topic, a circular systemic solution is defined as a demonstration project for deploying a circular and climate-neutral economy at urban and/or regional scale, involving key stakeholders and, ideally, addressing more than one economic sector.
Projects results are expected to contribute to all the following expected outcomes:
Improved circularity and reduced GHG emissions in economic sectors, natural ecosystems, and efficient valorisation of local resources in cities, regions or their groupings.
Creation of business opportunities in the circular economy at urban and/or regional scale.
Increased circular and climate-neutral practices among citizens and their participation in circular systemic solutions.
Enhanced knowledge transfer between the cities, regions or their groupings involved in the proposals financed under this topic and other cities and regions in EU Member States and Associated Countries.
Creation of jobs in the short to medium-term perspective.
More effective widespread uptake and easier replication, scalability and visibility of circular systemic solutions and hence multiplication of their economic, social and environmental benefits to achieve the policy targets of the European Green Deal, circular economy action plan, EU bioeconomy strategy and the European industrial strategy at local, regional, national, European and international levels.
Scope:
Proposals are expected to implement and demonstrate circular systemic solutions for the deployment of the circular economy (including the circular bioeconomy) in cities, regions or their groupings.
The implemented circular systemic solutions should address economic, social and environmental dimensions of the transition towards a circular economy and include science, technology and governance components. They should demonstrate circular governance models and support the active participation of all relevant actors in cities, regions or their groupings. Examples of relevant actors are: public administrations and utilities; private sector services and industries, including small and medium enterprises (SMEs); scientific and innovator communities including incubators and accelerators; financial intermediaries with a focus on environmental and social impact; venture capitalists and business angels; civil society, including citizens; and non-governmental organisations and philanthropy.
The implemented circular systemic solutions may consider applying the circular economy principle not only to waste and water management, but also to other sectors including, for example, one or more of the new circular economy action plan key product value chains, i.e.: batteries and vehicles, electronics and ICT, packaging, plastics, textiles, construction and buildings, food, water and nutrients.[2] The circular systemic solutions may also include nature-based solutions. Circular systemic solutions and the economic sectors involved in them should be selected and based on a detailed analysis of the cities, regions or their groupings' socio-economic and environmental needs to be addressed, circular potential to be exploited and challenges to be tackled.
Circular systemic solutions should identify, analyse and, when feasible, quantify the economic, social and environmental benefits and trade-offs/challenges related to their implementation and demonstration. They should include the monitoring and evaluation of the transition towards a circular economy, identify their strengths and weaknesses as well as causes. They should analyse the experimented regulatory obstacles and drivers and provide clear and precise policy recommendations to improve circular economy. Each circular systemic solution should address environmental externalities and contribute to preserving and, where possible, increasing the well-being and the health conditions of the local communities involved in the transition towards a circular economy.
It is crucial that the circular systemic solutions implemented and their business models have a high replicability and scalability potential. This is fundamental to facilitate that circular systemic solutions demonstrated in specific areas will be replicated in others. During their implementation and by the end of their life cycle, the selected proposals are expected to share with all stakeholders clear and comprehensive guidelines on the circular systemic solutions adopted, including their strengths and weaknesses experienced.
It is essential that proposals also ensure complementarity and cooperation with existing and future relevant European projects on the circular economy and the circular bioeconomy, with special reference to those on local and regional scale, and avoid overlaps and repetition. In particular, cooperation and complementarity should be ensured with the projects under the European Green Deal Call's topic 'LC-GD-3-2-2020 - Demonstration of systemic solutions for the territorial deployment of the circular economy'.[3]
In this topic the integration of the gender dimension (sex and gender analysis) in research and innovation content is not a mandatory requirement.
Specific Topic Conditions:
Activities are expected to achieve TRL 6-8 by the end of the project – see General Annex B.
[1]https://ec.europa.eu/research/environment/index.cfm?pg=circular
[2]https://ec.europa.eu/environment/circular-economy/
[3]https://ec.europa.eu/info/funding-tenders/opportunities/portal/screen/opportunities/topic-details/lc-gd-3-2-2020;freeTextSearchKeyword=green%20deal;typeCodes=1;statusCodes=31094501,31094502,31094503;programCode=H2020;programDivisionCode=null;focusAreaCode=31087050;crossCuttingPriorityCode=null;callCode=H2020-LC-GD-2020;sortQuery=submissionStatus;orderBy=asc;onlyTenders=false;topicListKey=topicSearchTablePageState