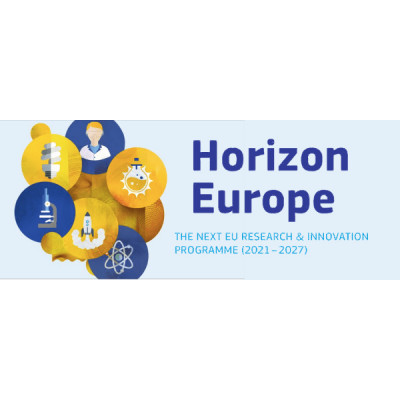 Scaling up deep tech ecosystems
Details
Contracting Authority Type:
Development Institution
Sector:
Information & Communication Technology, SME & Private Sector, Research
Eligible applicants:
Unrestricted / Unspecified, Individuals
Eligible nationalities:
Afghanistan, Albania, Algeria, American Samoa, Angola, Anguilla, Argentina, Armenia, Aruba, Austria, Azerbaijan, Azores, Bangladesh, Belarus, Belgium, Belize, Benin, Bermuda, Bhutan, Bolivia, Bosnia and Herzegovina, Botswana, British Virgin Islands, Bulgaria, Burkina Faso, Burundi, Cambodia, Cameroon, Canary Islands, Cape Verde, Caribbean Netherlands, Cayman Islands, Central African Republic, Chad, Chile, Colombia, Comoros, Congo, Costa Rica, Cote d'Ivoire, Croatia, Cuba, Cyprus, Czech Republic, Dem. Rep. Congo, Denmark, Djibouti, Dominica, Commonwealth of, Dominican Republic, Ecuador, Egypt, El Salvador, Eritrea, Estonia, Eswatini (Swaziland), Ethiopia, Falkland Islands, Faroe Islands, Fiji, Finland, France, French Polynesia, French Southern Territory, Gabon, Gambia, Georgia, Germany, Ghana, Greece, Greenland, Grenada, Guatemala, Guinea, Guinea-Bissau, Guyana, Haiti, Honduras, Hungary, Iceland, Indonesia, Iran, Iraq, Ireland, Israel, Italy, Jamaica, Jordan, Kazakhstan, Kenya, Kiribati, Kosovo, Kyrgyzstan, Laos, Latvia, Lebanon, Lesotho, Liberia, Libya, Lithuania, Luxembourg, Madagascar, Malawi, Malaysia, Maldives, Mali, Malta, Marshall Islands, Mauritania, Mauritius, Micronesia, Moldova, Mongolia, Montenegro, Montserrat, Morocco, Mozambique, Myanmar, Namibia, Nepal, Netherlands, New Caledonia, Nicaragua, Niger, Nigeria, North Korea, North Macedonia, Norway, Pakistan, Palau, Palestine / West Bank & Gaza, Panama, Papua New Guinea, Paraguay, Peru, Philippines, Pitcairn, Poland, Portugal, Romania, Rwanda, Saint Helena, Saint Kitts and Nevis, Saint Lucia, Saint Vincent and the Grenadines, Samoa, Sao Tome and Principe, Senegal, Serbia, Seychelles, Sierra Leone, Slovakia, Slovenia, Solomon Islands, Somalia, South Africa, South Sudan, Spain, Sri Lanka, St. Pierre and Miquelon, Sudan, Suriname, Sweden, Switzerland, Syria, Tajikistan, Tanzania, Thailand, Timor-Leste, Togo, Tonga, Tunisia, Turkey, Turkmenistan, Turks and Caicos, Tuvalu, Uganda, Ukraine, Uruguay, Uzbekistan, Vanuatu, Venezuela, Vietnam, Wallis and Futuna, Yemen, Zambia, Zimbabwe
Date posted:
29 Jun, 2021
Description
Call Updates

Mar 30, 2022 11:51:50 AM
CALL 2021: EVALUATION RESULTS
Published: 13 July 2021
Deadline: 10 November 2021
The results of the evaluation were as follows:
Topic HORIZON-EIE-2021-SCALEUP-01-02
Number of proposals submitted: 4

Number of inadmissible/ineligible proposals: 1

Number of above-threshold proposals: 2

Number of below-threshold proposals: 1

Number of proposals in the main list (to be funded): 1
Jul 13, 2021 12:00:09 AM

The submission session is now available for: HORIZON-EIE-2021-SCALEUP-01-02(HORIZON-RIA)
---
Scaling up deep tech ecosystems
TOPIC ID: HORIZON-EIE-2021-SCALEUP-01-02
Programme: Horizon Europe Framework Programme (HORIZON)
Call: Elevating the scalability potential of European business (2021) (HORIZON-EIE-2021-SCALEUP-01)
Type of action: HORIZON-RIA HORIZON Research and Innovation Actions
Type of MGA: HORIZON Action Grant Budget-Based [HORIZON-AG]
Deadline model: single-stage
Planned opening date: 13 July 2021
Deadline date: 10 November 2021 17:00:00 Brussels time
Topic description

ExpectedOutcome:

Project results are expected to contribute to all of the following expected outcomes:
Enhanced development of deep tech[1] ecosystems around pan-European research and technology infrastructures to generate, scale and deploy breakthrough technologies with market and social value;
Increased involvement of industry, including SMEs, with research and technology infrastructures to raise the technology level and competitiveness of companies and generate market opportunities, including through the generation of start-up or spin-off companies;
Improved valorisation of the socio-economic impact of past investments in pan-European research and technology infrastructures from the European Structural and Investment Funds.
Scope:

Target group(s): Pan-European research and technology infrastructures, industry including small and medium enterprises, clusters, universities, RTOs, business schools, national / regional innovation funding agencies.
Pan-European research and technology infrastructures, as providers of advanced services and procurers of cutting-edge technologies, have an innovation potential related to the development of components, instruments, services and knowledge that could be better exploited to push the edge of existing technologies and lead to their deployment for socially useful or market-oriented purposes. The aim of the action is to explore how to fully utilise and build on the experience and knowledge of existing or previous relevant initiatives [2]at pan-European and, where appropriate national or sub-national level, that have exploited the ecosystem-building potential of interactions with industry during the construction, operation and upgrading of research infrastructures. The proposal should pilot the possibility to seed the development of innovation ecosystems around diverse technological areas related to pan-European research and technology infrastructures by providing grants to pilot projects in three to five different technological areas.
The proposals should:
identify deep tech opportunities related to pan-European research infrastructures with breakthrough potential;
assess the feasibility and scalability of the identified opportunities;
suggest a selection and clustering of those opportunities and nascent ecosystems that demonstrate sufficient maturity to provide a clear potential for industrial implementation;
identify those opportunities with strongest potential towards industrial application with societal or market value;
run and evaluate calls to provide grant funding to pilot projects in the identified technological areas;
assess the outcome of the pilot grants.