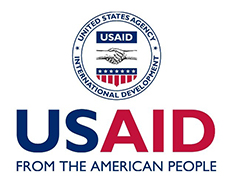 DRG: USAID/Jordan Himaya Activity (DRG: The Survivor's Access to Protection from Domestic Violence Activity)
Details
Contracting Authority Type:
Development Institution
Sector:
Gender, Human Rights
Eligible applicants:
Unrestricted / Unspecified
Eligible nationalities:
Jordan
Date posted:
31 Mar, 2021
Description
The United States Agency for International Development (USAID) is the US federal government agency that is mainly responsible for the administration of civilian foreign aid and development assistance. USAID has issued a business forecast entitled "DRG: The Survivor's Access to Protection from Domestic Violence Activity" the goal of which is to increase women's rights, improve access to high-quality protection services and extend social services for women who are at risk of or have been victims of domestic abuse. This will be accomplished by: 1) improving national stakeholders' screening, reporting, protection and litigation services, 2) bolstering the availability and quality of services offered by civil society and health stakeholders and 3) assisting systemic improvements in policy implementation and multi-stakeholder collaboration to develop the protection framework. The anticipated solicitation release date is September 15, 2021. The anticipated award date is January 6, 2022.