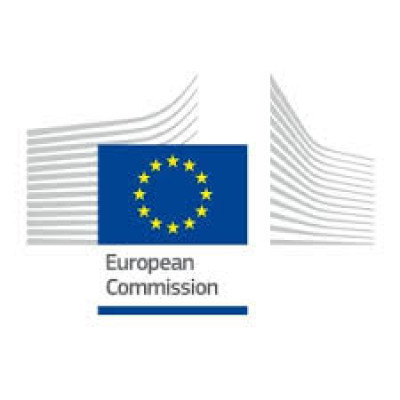 Circulation of European Literary Works
Details
Contracting Authority Type:
Development Institution
Sector:
Media and Communications, Translation
Eligible applicants:
Government Bodies, Private Sector
Eligible nationalities:
Afghanistan, Albania, Algeria, American Samoa, Angola, Anguilla, Argentina, Armenia, Aruba, Austria, Azerbaijan, Azores, Bangladesh, Belarus, Belgium, Belize, Benin, Bermuda, Bhutan, Bolivia, Bosnia and Herzegovina, Botswana, British Virgin Islands, Bulgaria, Burkina Faso, Burundi, Cambodia, Cameroon, Canary Islands, Cape Verde, Caribbean Netherlands, Cayman Islands, Central African Republic, Chad, Chile, Colombia, Comoros, Congo, Costa Rica, Cote d'Ivoire, Croatia, Cuba, Cyprus, Czech Republic, Dem. Rep. Congo, Denmark, Djibouti, Dominica, Commonwealth of, Dominican Republic, Ecuador, Egypt, El Salvador, Eritrea, Estonia, Eswatini (Swaziland), Ethiopia, Falkland Islands, Faroe Islands, Fiji, Finland, France, French Polynesia, French Southern Territory, Gabon, Gambia, Georgia, Germany, Ghana, Greece, Greenland, Grenada, Guatemala, Guinea, Guinea-Bissau, Guyana, Haiti, Honduras, Hungary, Iceland, Indonesia, Iran, Iraq, Ireland, Israel, Italy, Jamaica, Jordan, Kazakhstan, Kenya, Kiribati, Kosovo, Kyrgyzstan, Laos, Latvia, Lebanon, Lesotho, Liberia, Libya, Liechtenstein, Lithuania, Luxembourg, Madagascar, Malawi, Malaysia, Maldives, Mali, Malta, Marshall Islands, Mauritania, Mauritius, Micronesia, Moldova, Mongolia, Montenegro, Montserrat, Morocco, Mozambique, Myanmar, Namibia, Nepal, Netherlands, New Caledonia, Nicaragua, Niger, Nigeria, North Korea, North Macedonia, Norway, Pakistan, Palau, Palestine / West Bank & Gaza, Panama, Papua New Guinea, Paraguay, Peru, Philippines, Pitcairn, Poland, Portugal, Romania, Rwanda, Saint Helena, Saint Kitts and Nevis, Saint Lucia, Saint Vincent and the Grenadines, Samoa, Sao Tome and Principe, Senegal, Serbia, Seychelles, Sierra Leone, Slovakia, Slovenia, Solomon Islands, Somalia, South Africa, South Sudan, Spain, Sri Lanka, St. Pierre and Miquelon, Sudan, Suriname, Sweden, Switzerland, Syria, Tajikistan, Tanzania, Thailand, Timor-Leste, Togo, Tonga, Tunisia, Turkey, Turkmenistan, Turks and Caicos, Tuvalu, Uganda, Ukraine, Uruguay, Uzbekistan, Vanuatu, Venezuela, Vietnam, Wallis and Futuna, Yemen, Zambia, Zimbabwe
Date posted:
01 Mar, 2022
Description
Call Updates
Sep 28, 2022 10:08:25 AM

PROPOSAL NUMBERS
Call CREA-CULT-2022-LIT has closed on the 31/05/2022.
110 proposals have been submitted.
Evaluation results are expected to be communicated in September 2022.
EVALUATION results
Published: 01/03/2022
Deadline: 31/05/2022
Available budget: EUR 5 000 000
The results of the evaluation are as follows:
Number of proposals submitted (including proposals transferred from or to other calls): 110

Number of inadmissible proposals: 4

Number of ineligible proposals: 4

Number of above-threshold proposals: 60

Total budget requested for above-threshold proposals: 42
We recently informed the applicants about the evaluation results for their proposals.
For questions, please contact EACEA-CREATIVE-EUROPE-TRANSLATIONS@ec.europa.eu
---
Mar 1, 2022 12:00:01 AM
The submission session is now available for: CREA-CULT-2022-LIT(CREA-LS)
---
Circulation of European literary works
TOPIC ID: CREA-CULT-2022-LIT
Programme: Creative Europe Programme (CREA)
Work programme part: CREA-2022
Call: Circulation of European literary works (CREA-CULT-2022-LIT)
Work programme year: CREA-2022
Type of action: CREA-LS CREA Lump Sum Grants
Type of MGA: CREA Lump Sum Grant [CREA-AG-LS]
Deadline model: single-stage
Opening date: 01 March 2022
Deadline date: 31 May 2022 17:00:00 Brussels time
ExpectedOutcome:
Objectives
This action will support projects that will translate, publish, distribute and promote works of fiction.
Themes and priorities (scope)
strengthening the transnational circulation and diversity of European literary works;
encouraging the translation and promotion of works of fiction written in lesser-used languages to increase their circulation to larger markets in Europe and beyond;
reaching new audiences;
strengthening the competitiveness of the book sector by encouraging cooperation within the book value chain.
Activities that can be funded (scope)
Translation, promotion and distribution of literary works of fiction as well as activities to help the sales of translation rights in Europe and beyond.
The proposed activities should be grouped, in the application form part B, in coherent work packages (i.e. major sub-division of the project). Each work package must have a corresponding list of activities, deliverables, milestones and critical risks (see section 10).
Expected impact
The action will support around 40 projects, implemented either by a single entity (mono-beneficiary) or by a grouping of organisations (multi-beneficiary).
Each project must be based on a sound editorial and promotional strategy covering a package of at least 5 eligible works of fiction translated from and into eligible languages, and must include the following elements:
the proposed package contributes to the diversity of literature in the target country (or countries) by including works of fiction from countries that are underrepresented, and in particular works written in lesser-used languages;
the distribution strategy ensures wide and easy access to the works for the general public;
the promotion strategy contributes to an enlargement and renewal of the audience;
the project encourages collaboration between authors, translators, publishers, distributors, booksellers, libraries, festivals, literary events, etc.
the project contributes to raising the profile of translators and respects the principle of fair remuneration;
the project addresses the cross-cutting issues (see Background for details).
In addition, attention will be paid to projects which address the emerging priorities as mentioned in the Background part. In particular, a special attention will be paid to projects which will refer to the European Year of Youth 2022: i.e. projects that actively include and engage with young people, from creation to reading, promotion and distribution, as end-users and/or actors.