As Russia's invasion of Ukraine dominates the informational space in the world, the second anniversary of the COVID-19 outbreak has passed by almost unnoticed. Undoubtedly, the war and the humanitarian crisis that accompanies it are dramatic and painful with over 3 million refugees having fled the warzone in the first three weeks of the war. However, before the attack was unleashed by Russia on February 24, 2022, Ukraine was dealing with what seemed to be a polio outbreak with one child paralyzed and another 19 having been infected.
Global health officials fear that the war in Ukraine could spark new pandemics. The country is running low on critical medical supplies and since Russia invaded the country it has had to halt urgent efforts to curb a polio outbreak, public health experts say. Let's check out more about this topic via their opinions below.


Key Takeaways:
Russia's invasion of Ukraine has coincided with the country's battle with a polio outbreak and the COVID-19 pandemic. At least one child has been identified as having paralytic polio since October 2021 while 19 other children have been infected but not paralyzed.
The humanitarian situation in many parts of Ukraine is extremely dire. As cities are being bombed, it is impossible to deliver aid and civilians are unable to flee safely.
Public health experts warn that the confinement conditions in shelters, the population displacements, and the damage to the infrastructure make it difficult to maintain hygienic conditions which increases the risk of respiratory and diarrheal diseases leading to the population's health deteriorating rapidly.
Children, people with chronic health conditions, and the elderly will be those who will suffer most, experts warn.
Is this war a threat that could spark surges of COVID, polio or other diseases?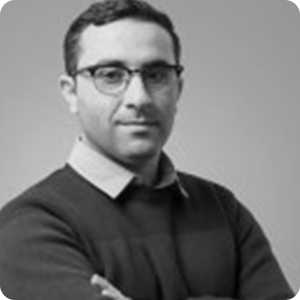 "People in conflict-affected countries are likely to be particularly vulnerable to epidemics. As we have seen in wars over the years, viruses and bacteria are happy to exploit those situations where human beings are put under pressure. COVID-19 is naturally no one's priority during an armed conflict. Confinement conditions in shelters, population displacements, and damage to infrastructure make it difficult to maintain hygienic conditions which increases the risk of respiratory and diarrheal diseases that could quickly have a significant impact on the health of the population. Even the mildest cases of the coronavirus can be very problematic. Disruptions to health care services, coupled with conflict conditions, make the affected populations more vulnerable to other communicable diseases such as polio, tuberculosis, and measles. Additionally, the Ukrainian surrogacy industry has placed women in a precarious situation. Emergency medical services, surgical wards, and intensive care units are at risk of being overwhelmed with trauma patients. The disruption to essential health services and the possible collapse of the health system jeopardizes the treatment of chronic/non-communicable diseases including diabetes, cancer, and cardiovascular diseases. Added to this, the risk of radioactive leaks, the cold, a lack of food, and cyberattacks in the health sector could further aggravate the situation."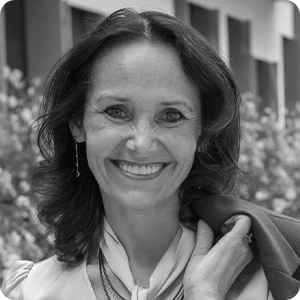 "The negative ripple effect impacts the local population, the economy, the environment due to the weapons used, countries, regions, and eventually the entire planet. Apart from known and re-emerging diseases, the impact of toxic waste, microplastics, climate change, and mental disturbance due to war accelerates a general deterioration, mistrust, and social disparity resulting in even more violence. Already exhausted health systems are being stretched further with frontline workers risking their lives even more to save others."
See also: Is the world economic recovery under threat because of the Russian invasion in Ukraine? |Experts' Opinions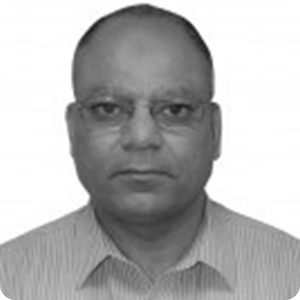 "I have worked on global polio eradication initiatives (GPEI) and COVID-19 prevention measures in conflict zones in Asian and African regions and can say this with the utmost belief, that any war puts the entire population at risk of a health crisis especially children, women and the elderly. I saw that in Nigeria, then in Afghanistan, and in parts of Pakistan where polio kept hiding from the authorities because of inaccessibility to children. It will be no different in Ukraine or any other war zone. Data is already showing the emergence of polio in countries like Israel and Mali which means that the virus that health work could manage to suppress in Afghanistan and Pakistan is taking a wild flight into remote regions and Ukraine might be just another opportunity for it to spread. Help save the future of this world by abiding by IHL and human rights conventions and by raising our voices to end wars in all parts of the world and in Ukraine without any further delay. Let humanity breath, live, and survive."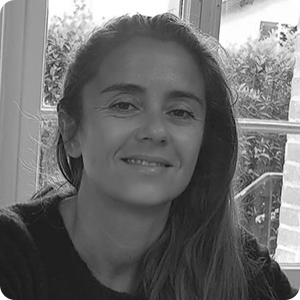 "War is the negation of basic human rights – the most fundamental of all being the right to have access to basic health services. Children, people with chronic health conditions, and the elderly – that is, those people that have no responsibility for the conflict – will be the ones who will suffer most. The recent resurgence of polio in Ukraine, coupled with the recent irresponsible new wave of anti-vax propaganda around Europe, represents a real threat to European nations."
Check out more than 700 job opportunities in the health sector here.