In June 2022, the United States of America Supreme Court opened the door for individual states to ban or severely restrict the right for U.S. women to have an abortion. The Supreme Court's decision to overturn Roe v. Wade has profound repercussions in reproductive medicine and could also influence worldwide trends regarding abortions. This historical event has sparked fear, indignation, strikes, and, of course, much debate. We sought the opinions of several international human rights and health experts regarding this sensitive subject.


Key Takeaways:
On June 24, 2022, the U.S. Supreme Court overturned Roe v. Wade, ending the constitutional right to abortion and jeopardizing access to abortion in more than 20 states.
Just a month later, abortion is now banned, 'soon-to-be' banned, or under serious threat in about 60% of states. All states allow abortion to save the life of the pregnant person while some will also allow exceptions to the ban for cases of rape or incest.
According to the opinions of several international experts, this decision could help to boost or increase funding for anti-choice groups, not only in the U.S., but worldwide.
One health expert mentions that the abortion ban will force women, particularly those from marginalized and vulnerable communities, to seek unsafe solutions that may result in dreadful consequences.
The act of restricting abortions is 'political' in nature and will not necessarily address any anticipated demographic decline in population.
Global reproductive health advocates say the consequences of the U.S. Supreme Court decision will be felt around the world. Could you provide some examples and arguments?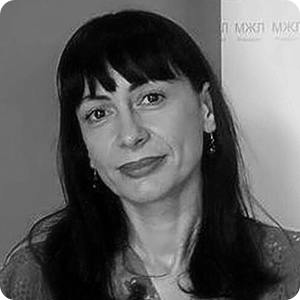 "Abortion is one of the most debated issues worldwide and abortion laws throughout the world are dealt with at the national level. The consequences of the US Supreme Court decision are felt across the country. Several states have already adopted trigger bans and other states are planning to introduce restrictions. Politics is that which dictates the laws. Countries led by democratic governments do not have a problem with abortion. The case of the US has shown that more conservative, Republican-led states have introduced bans and restrictions to abortion. It is almost identical to the situation in some of the EU states whereby in those that have a 'weak democracy' abortion is restricted. The church and organized conservative groups have a significant influence on the use of conscientious objection. Croatia and Poland are examples. Such retrogressive law/s are political in their nature and will not address the demographic decline. The European Parliament adopted a Resolution in 2021 on Sexual and Reproductive Health and Rights that "urges Member states to decriminalize abortion and remove and combat obstacles to legal abortion." A country that wants to improve the quality of life of its citizens should not ban or restrict abortion. That leads to forcing women and girls to unsafe abortions which may have fatal consequences."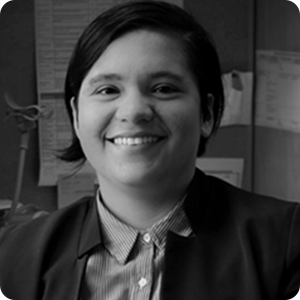 "Supreme courts and constitutional tribunals around the world can often rely on decisions issued by the U.S. Supreme Court, because of the quality of its decisions. A decision like the one issued in Dobbs v. Jackson Women's Health Organization can be used to strike down pro-choice legislation in other tribunals. Additionally, as women's rights advocates have warned, this decision can help boost or increase funding for anti-choice groups, not only in the U.S. but worldwide."
"The recent US Supreme Court decision, Dobbs v. Jackson Women's Health Organization, paved the way for increasing the criminalization of abortion services and outright denial of essential healthcare for all women, girls, and those who can become pregnant. Denying pregnant individuals the right to access safe abortion services impedes their full range of human rights. The ability to control one's reproduction and to decide if, when, and who to have children is essential to the realization of the rights to life, health, privacy, dignity, security of the person, bodily integrity and personal autonomy, equality and non-discrimination, equality before the law, and freedom from torture and other cruel, inhuman and degrading treatment or punishment. The ability to make autonomous decisions about one's body, sexuality, and reproduction is also at the core of gender, economic and social justice. One's life is truly at stake when denied safe abortion services, particularly in the USA. Pregnancy is far more dangerous than abortion and the USA has the highest rate of maternal mortality of any high-income nation in the world. This reality is particularly stark for BIPOC and low-income individuals who lack access to adequate healthcare. Additionally, as confirmed by the WHO, criminalizing and restricting access to abortion, does not reduce the number of abortions, but rather makes them unsafe and, in some circumstances, life-threatening."
Does this decision infringe human rights? Argue your position.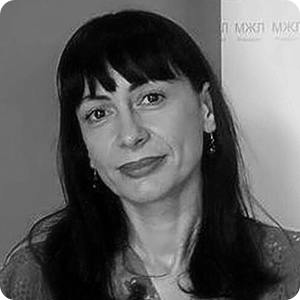 "Equitable access to safe abortion is part of the corpus of human rights. Providing women with access to safe abortion means protection and the realization of one of their fundamental rights. Equality comes in many forms, including equal and equitable treatment and personal autonomy for all. Personal autonomy involves independent decision-making by women and men, without imposing barriers that would hinder or direct their decision-making. With this decision (i.e., restrictions and/or bans on abortion), women's rights to bodily autonomy are infringed. The right to safe and legal abortion is protected under numerous international and regional human rights treaties and national-level constitutions around the world. These instruments ground safe abortion. Human rights bodies have repeatedly condemned restrictive abortion laws as being incompatible with human rights norms. Women who have decided to have an abortion must in no case be discriminated against, convicted, labeled in any way or on any grounds. An attempt to ban or restrict abortion does not mean that the numbers of abortions will reduce. On the contrary, it will force women, particularly those from marginalized and vulnerable communities, to look for unsafe abortions which may bring unwanted consequences."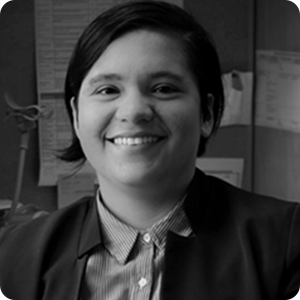 "We all have a right to choose how and when to have children. Women and AFAB people (assigned female at birth) are in a particularly complex situation because it is assumed that, once they are pregnant, the only option is to carry the pregnancy to term. This is, in part, because of the gender roles that are imposed on women and AFAB people, namely the expectation that they must bear children. A forced pregnancy has been described as torture by the UN and can bring negative physical and health issues to the pregnant woman or AFAB person. Furthermore, abortions happen whether they are legal or not. A decision like Dobbs will only stop safe abortions, risking the lives of women and AFAB people, mainly of those in marginalized communities."
See also: The main issues of gender inequality in developing countries. Part I | Experts' Opinions