Gender equality can be considered to be an indicator of a developed and prosperous society. Although over 50% of the global population are women, there are many inequalities between both sexes such as lower wages, more domestic violence, and emancipation issues regarding females. Empowering women in the economy and closing gender gaps in the labor market are key to achieving the 2030 Agenda for Sustainable Development Goals. Ahead of International Women's Day, we decided to discuss the topic with international gender experts.


Key takeaways
Achieving gender equality by 2030 and empowering women and girls worldwide is one of the ambitious Sustainable Development Goals. Unfortunately, large gender gaps remain across the world.
In 2021, women earned on average 82 cents for every dollar earned by men.
The main issues of gender inequality in developing countries concern the fact that women have less access to education and healthcare, often lack economic autonomy and are under-represented in the decision-making process at all levels.
Gender experts agree that empowering women in the economy is one of the keys to reach sustainable development worldwide
What are the biggest problems women face today in terms of equality?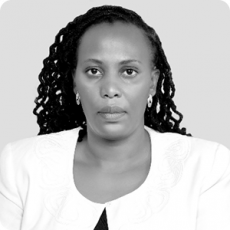 "The biggest problems that women are facing today in terms of equality are fewer opportunities for economic participation than men, less access to basic and higher education, greater health, and safety risks, and less political representation. Guaranteeing the rights of women and giving them opportunities to reach their full potential is critical for attaining gender equality. Empowering women and girls contributes to the health and productivity of their families, communities, and countries but also creates a ripple effect that benefits everyone. Therefore, states must center their economic strategies on greater equality alongside goals to pursue gender equality and reduce poverty among women and girls."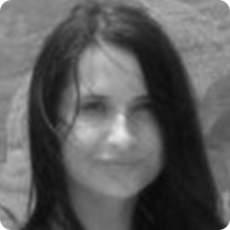 "Women face countless challenges in every aspect of their lives. Even though women have achieved enormous progress in their struggle for equality, they still face numerous obstacles to equal participation in society. The biggest ongoing problems women are confronted with in terms of equality could be grouped into three main categories. The first one concerns ensuring equal economic opportunities: in the employment field, there are still laws and policies that exclude women from certain jobs or enshrined practices that allow or encourage economic disparities between genders. The second one regards educational equity: there are many educational institutions that have introduced curricula based on groundless stereotypes about the learning faculties and predilections of boys and girls, restricting equal educational opportunities for all. The third one relates to gender-based violence: it has its origin in gender inequality, the abuse of power, and detrimental norms and represents a serious violation of human rights. Progress in the sphere of equality is not linear, the peculiar times the world traverses due to the COVID-19 pandemic having exacerbated inequities, being a reminder of how fragile the economies and democracies are. Therefore, despite the context, women must always take the initiative and step forward to protect their hard-won rights and to keep fighting to extend them, especially, that, at the current pace of change, women need to wait more than one hundred years before they could earn the same as men and have equal job opportunities, as specific thematic reports indicate."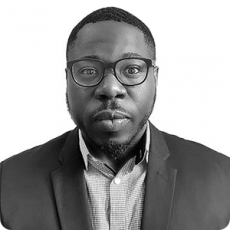 "In my opinion, the biggest problems women face today are ones that relate to negative masculinities and patriarchy. I know that these words could sound too vast and vague but simply put, they are problems that put women in the margins of decision making, especially in making decisions that directly impact their lives. These problems are often manifested in socio-economic and political contexts where most decisions are made by men."
"A significant group of young women still don't have full ownership of their bodies and can hardly decide when to get pregnant, how many children to have, and this impacts their lives significantly. Plans are put on hold, education stops. I am from a patriarchal region myself, although I hold a bachelor's degree and my wife as well, although I am exposed to globalization so as my wife, the decision of bearing children in my marriage is on me, my wife does not enjoy the very same rights as I do and that impacts everything."
What are the main issues of gender inequality in developing countries?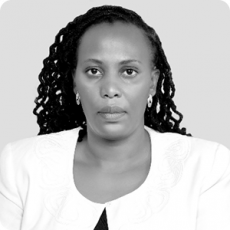 "Poverty and the lack of opportunity breed inequality between men and women so that when economic development reduces poverty, the condition of women improves on two counts. Firstly, when poverty is reduced, the condition of every one including women improves. Secondly, gender inequality declines as poverty declines, so the condition of women improves more than that of men when development occurs. However, limited access to education among women/girls is one of the main issues of gender inequality in developing countries and this has a negative impact on employment opportunities. Women are more concentrated in informal activities and the unpaid care sector while others still experience major inequality in the workforce despite long working hours. Policy action is still necessary to achieve equality between women and men. Such policy action should be unambiguously justified if the empowerment of women also stimulates further development to start a virtuous cycle."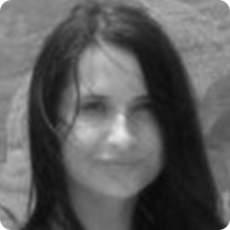 "Gender equality is paramount to the achievement of human rights and represents an aim benefiting the society as a whole. Although gender equality has been enshrined as a core principle in fundamental human rights covenants more than 75 years ago, progress towards its achievement has been slow and frail. Gender inequality is a characteristic of most societies, no country having yet achieved complete gender equality, women from all regions around the globe still being subjected to discrimination and lacking equal rights and opportunities. Gender gaps favouring men are systematically larger in developing countries than in rich countries. This situation has its roots in the process of development and in the existence of society-specific factors, like the prevalence of specific cultural norms that deepen biases towards males. The main issues of gender inequality in developing countries concern the fact that women have less access to education and healthcare, they often lack economic autonomy, and they are under-represented in the decision-making process at all levels. The advancement made towards gender equality in the last decade, nevertheless modest and uneven, indicates that change is possible and that attaining gender equity globally is essential in meeting development goals and contributes to reducing human suffering, in general."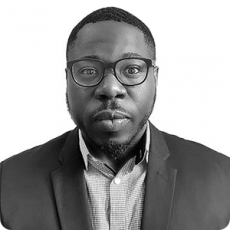 "It is simple: men and women are both important drivers of economic development. The deprivation of participation will lead to a shortfall in the realization of sustainable economic development. Women must be involved in economic development in an equitable measure to men. Power dynamics must change, enabling the participation of both men and women in economic development. Thus, I would say that the empowerment of the most vulnerable members of societies, including women and adolescent girls, to participate in economic development will be the greatest and most profitable investment in ensuring sustainable development. Everyone's skills and competence are valid and contribute a quota to development."
"Economic empowerment is one of the ways to reduce the vulnerability of women and girls because as they become empowered, they can make informed and correct decisions although this is not a stand-alone solution."
Why is women's economic development important?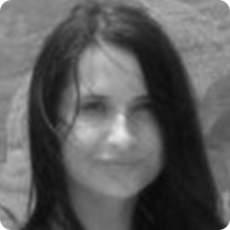 "Women's economic development is crucial to realizing women's rights and achieving gender equality, no other tool being more effective for development as the empowerment of women, as a former Secretary General of the United Nations used to say. Empowering women in the economy is one of the keys to reach a sustainable development worldwide. Women's economic progress acts as a stimulus to productivity, it contributes to an expanded diversification in economy and it can serve to reach other positive results: women can heighten their own identity, they will be able to enjoy more freedom in their lives, to boost their self-esteem and self-confidence and to gain more respect in society. At present, despite the advancements reached, unfortunately, there continues to be a significant economic gap between women and men in most parts of the world, therefore investing in women's economic empowerment sets a direct avenue towards gender equality, poverty eradication and inclusive economic development."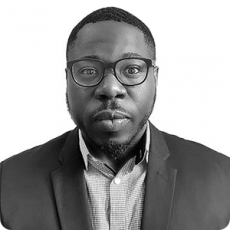 "Indeed, some countries are more advanced than others in ensuring gender inequality, but this does not automatically create a dichotomy between developed and developing countries. For instance, Senegal (a developing country) has a better female representation in the National Assembly (43%) than France – a developed country (39%). Therefore, my response will be that the main issues lie in the political will to promote gender equality deliberately and intentionally in all aspects of society. Furthermore, I think that the root cause of gender inequality lies in the prescription of gender norms. They restrict us from exploring fully our potentials as human beings, be it male or female. Today, we know that our sex and gender identity should no longer be a determinant of our physical and intellectual capacities."
"The main issues for women in developing countries continue very rooted in the culture. Roles that only men can play, its gradually changing but child marriage and HIV/AIDS continues an issue affecting women in particular first, they don't decide when and who to marry second, because their little influence to decide if they can use a condom or not in a relationship."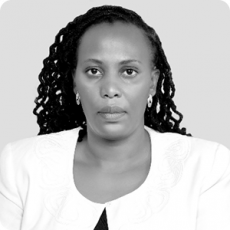 "There is a reciprocal and intimate relationship between women's empowerment and economic development. In one direction, development alone can play a major role in driving down inequality between men and women. The interrelationship between economic development and gender empowerment, defined as improving the ability of women to access the constituents of development, in particular health, education, earning opportunities, rights, and political participation. It has been demonstrated that gender equality improves when poverty declines and gender equality is a prerequisite for eliminating poverty, reducing infant mortality, achieving universal education, and eliminating the gender gap in education, therefore, empowering women to accelerate development. Empowering women to earn their fair share could benefit their entire communities in a big way: women are likely to invest more of their money back into their families and communities than men. Policymakers should therefore focus on creating the conditions for economic growth and prosperity, maintaining a level playing field for both women and men".
Check out more than 200 job opportunities in the gender sector here.