LaVanda Brown joined the USA-based YWCA Greater Charleston as Executive Director in February 2016. Her experience, leadership, and passion for serving others spans more than 35 years. She has provided on-the-ground social services for underserved populations and led and advised multiple non-profit and for-profit organizations in the behavioral health, employment, and community services arenas. She was named on both the Charleston Business magazine's 2020 Top 50 Most Influential list and its 2021 Top 50 Influential list.
In Part I of this exclusive interview, LaVanda defined racism as being in and of itself a social construct, with the intention of this false hierarchy created in the United States to segregate and separate into "black or white". To address this, we have to attend to all the systems at once, to be aware that there are no underlying conditions for racial inequity, to form relationships with people who would appear to be different from us, and start challenging each other to get comfortable conversing in uncomfortable situations.
In a continuation of the exclusive interview with LaVanda Brown, YWCA Greater Charleston Executive Director, we asked her the following questions.
DevelopmentAid: What are some of the creative ways to proactively source candidates from underrepresented communities?
LaVanda Brown: That is a really tough question! I often talk to people who say that they would hire more blacks or more women, but they just don't apply for the jobs. I consider that the hiring strategy in this case should be intentional, so as to reach out to these categories of people specifically.
It is again about forming personal relationships. Some employers reach out to me because they know I am black, so I must know more black people. Also, the YWCA of Greater Charleston is centered around serving people of color, particularly girls and women.
I had a situation of "getting comfortable being uncomfortable" when a white man called me and told me that they would like to diversify their personnel. He was trying to beat around the bush, while I asked straight out: "Are you looking for some black people? I know some black people." I felt he was a little uncomfortable, so I told him to cut to the chase and [learn] to just say it so I could help him. We laughed about it and were able to converse on the topic directly.
If you want to be creative and intentional, you've got to go where black people are. See what we're looking at, where we go, what entertains us, what we purchase, etc. If you're hiring, you've got to go to Howard University every year for lawyer and doctor graduates. If you're not advertising your legal or your medical position in the Howard University alumni magazine, you're not looking for black people.
As long as people of color continue not to be trained in certain industries, for instance girls in technology, one cannot continue saying that they're not good at these things.
DevelopmentAid: Do you think the statement "we just hire or promote the best person for the job, regardless of race or gender" is really working? And should the bar be lowered to hire people from underrepresented groups?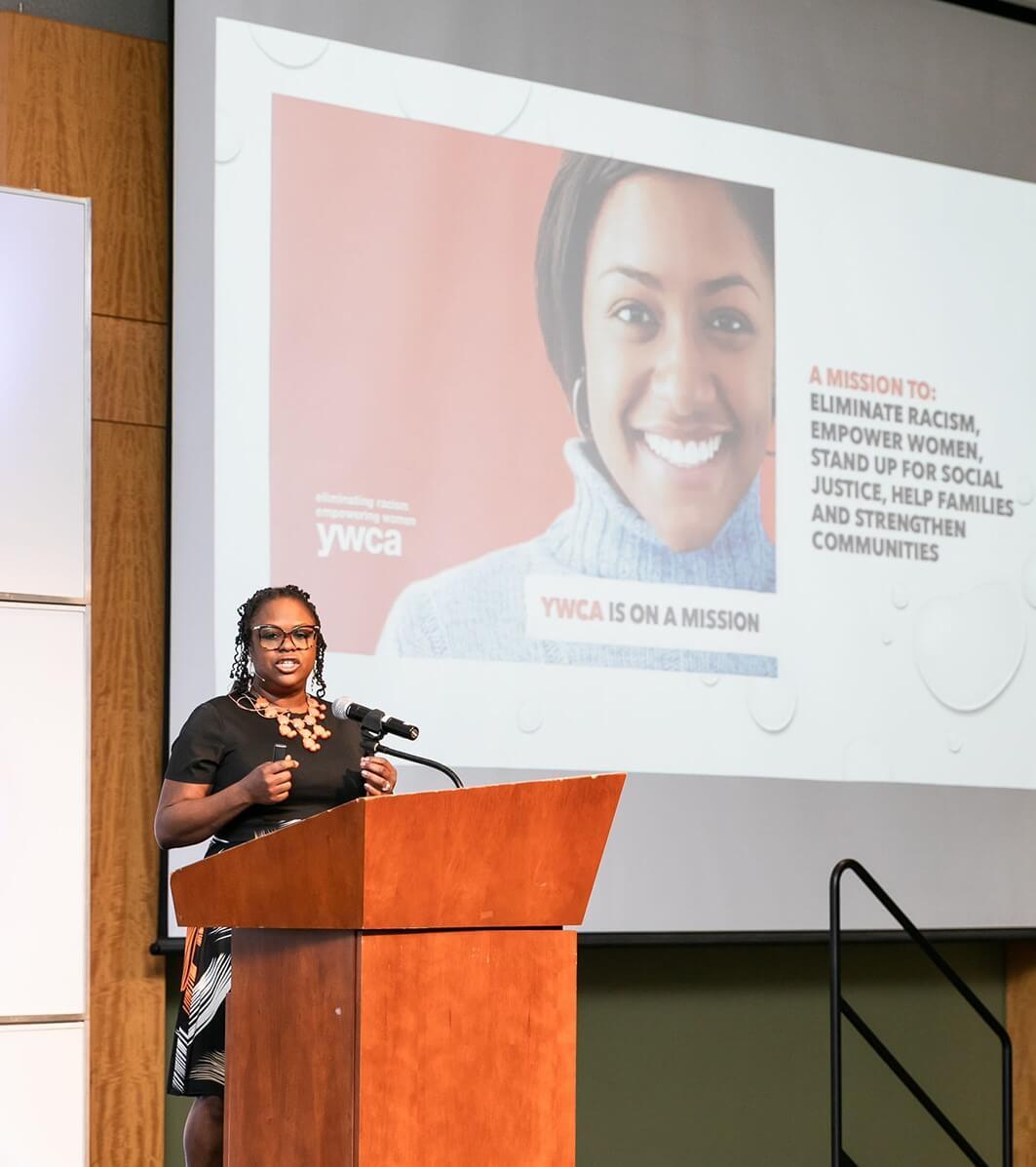 LaVanda Brown: I think the statement is fair, but one cannot make this statement if nine out of ten interviewed are white, or nine of them are men. It is also important to look at the leadership – lots of companies have got blacks or women, but they are at the bottom. In order to be intentional, get a black woman as an HR director – she will know where to find other black women and men, so the hiring is going to look different.
Besides recruiting, there is also retaining. Saying that you've hired 10 blacks out of 30 in a certain department last year but they're all gone now, does not make you inclusive. It should be rooted into your company's or organization's culture. I was once interviewed with a company on a Martin Luther King Day. They didn't even bother to take the actual federal holiday off or even talk about the significance of the day with their staff. Things changed when I became part of the team though.
I've been the only black, the only woman, the only under 30, the only of whatever I was representing at the time. And in a lot of those instances, I didn't feel welcomed. So why would I stay there? I don't need you to put me there, check a box and say: "There I go, I got a black person hired. Are you good?" – "No, I'm not, I don't like it here!"
I think none of the bars should be lowered either. We don't need the bar lower, just stop pushing us down. We are highly intelligent and we are highly educated. You've got to come where we are and create an environment where we want to stay.
DevelopmentAid: What factors may be preventing job seekers of different races, ethnicities, or cultures from applying for jobs they feel qualified or underqualified?
LaVanda Brown: Some of these are definitely related to culture. A lot of times women won't apply for leadership jobs because they already know what they will be dealing with, such as an internalized oppression. When we've been told so many times how beneath another group we are, we will believe it.
You've probably heard that according to statistics, men apply for jobs when they meet only 60% of the requirements, while women apply if they meet close to 100%. Women also tend to apply for safer jobs rather than senior-level jobs. We experienced this with the Deputy Executive Director job opening. We had a few overqualified women who applied, with PhDs degrees, but more underqualified men who didn't even meet the minimum hiring criteria. It's that internalized oppression that some people call "impostor syndrome" – we don't feel like belonging there, so we better not push for that position.
It is hard to change a system that has been functioning in a certain manner for ages and is so strong that it almost blames the victim. Even well-intended people are continuing to perpetuate the system. If we don't feel like we are doing something wrong or being part of the problem, why should we do anything?
My answer is: "We need to be part of the solution, if we're not a part of the solution, then we are a part of the problem."