In the six years since the last Conference of Parties (COP) took place on African soil, the continent has added the COVID-19 pandemic and the real effects of the climate crisis to its longstanding list of social, governance, and economic challenges.
These set the scene for high expectations and an intense two weeks of deliberation at COP27 which took place in Egypt from 6 -18 November 2022.
The continent secured a number of multi-million dollar financial undertakings as detailed below. However, the two most noteworthy outcomes can justifiably be attributed to the US$8.5 billion in climate financing secured by South Africa and the unanimous agreement by developed countries to establish a loss and damage fund.
South Africa has for over a decade been dealing with rolling blackouts as its ageing power stations – which are reliant on coal – have failed to meet the country's energy needs. Once a surplus provider of power, the country is now in the grips of a full-blown power crisis with state-owned power utility Eskom announcing daily changes to its power black-out periods, referred to locally as load shedding.
According to the South African Council for Scientific and Industrial Research, the country experienced over 80 days (1,949 hours) of load shedding between January and September 2022 with coal-fired power generation standing at over 80%.
The climate finance stemming from COP27 falls under the umbrella of a Just Energy Transition Partnership which is targeted at assisting South Africa to move away from its dependence on fossil fuels. This is being funded by the United States, the United Kingdom, Germany, France and the European Union.
However, South Africa's Environmental Minister, Barbara Creecy, noted that the country's transition to a lower carbon future would require much higher expenditure.
"You've got to actually say what this transition is going to cost," she said. "If we think that the only source of finance that will be available to all of us is going to be what's in the climate funds, it's not going to be enough."
Her comment comes on the back of the World Bank's Country Climate and Development Report which was released in conjunction with South Africa's Presidential Climate Commission. The report estimates that a low-carbon, climate-resilient, and just transition would cost about US$500 billion in net present value between 2022 and 2050, of which US$140 billion would be needed before 2030.
Loss and damage fund
Reportedly 30 years in the making, the loss and damage fund is a response to longstanding calls for compensation from developing countries that have contributed notably less to the climate crisis but are worst affected by it.
According to the United Nations, most of Africa is currently experiencing an increase in temperature of 0.7°C and will soon have to face "decreases in food production, floods and inundation of its coastal zones and deltas, spread of waterborne diseases and risk of malaria, and changes in natural ecosystems and loss of biodiversity."
Furthermore, the 2001 Third Assessment Report of the WMO/UNEP Intergovernmental Panel on Climate Change shows an increase in the frequency and intensity of drought.
However, the United Nations notes that Africa accounts for 2–3% of the world's carbon dioxide emissions from energy and industrial sources, with data from the World Resources Institute highlighting that "Africa's per capita emissions of carbon dioxide in the year 2000 were 0.8 metric tons per person, compared with a global figure of 3.9 tons per person".
It is expected that details of how the loss and damage fund will be managed and implemented will be shared at COP28 which is due to take place in the United Arab Emirates in 2023.
Other packages and tranches of financial support specific to African countries announced during the two weeks included US$100 million from the Emerging Markets Climate Action Fund (US$25 million) and EIB Global (US$75 million) to finance renewable energy projects in the Middle East, North Africa, Eastern Europe, and Central Asia.
In addition, the World Bank announced a US$13.5 million Blue Economy for Resilient Africa Program (BE4RAP). This pioneering project, dubbed the Mangrove Blue Carbon Pilot Program, will focus on the planting and maintenance of 3,000 hectares of mangrove in Ghana over a 20-year period. The project builds on similar initiatives in Morocco and the Gulf of Aden.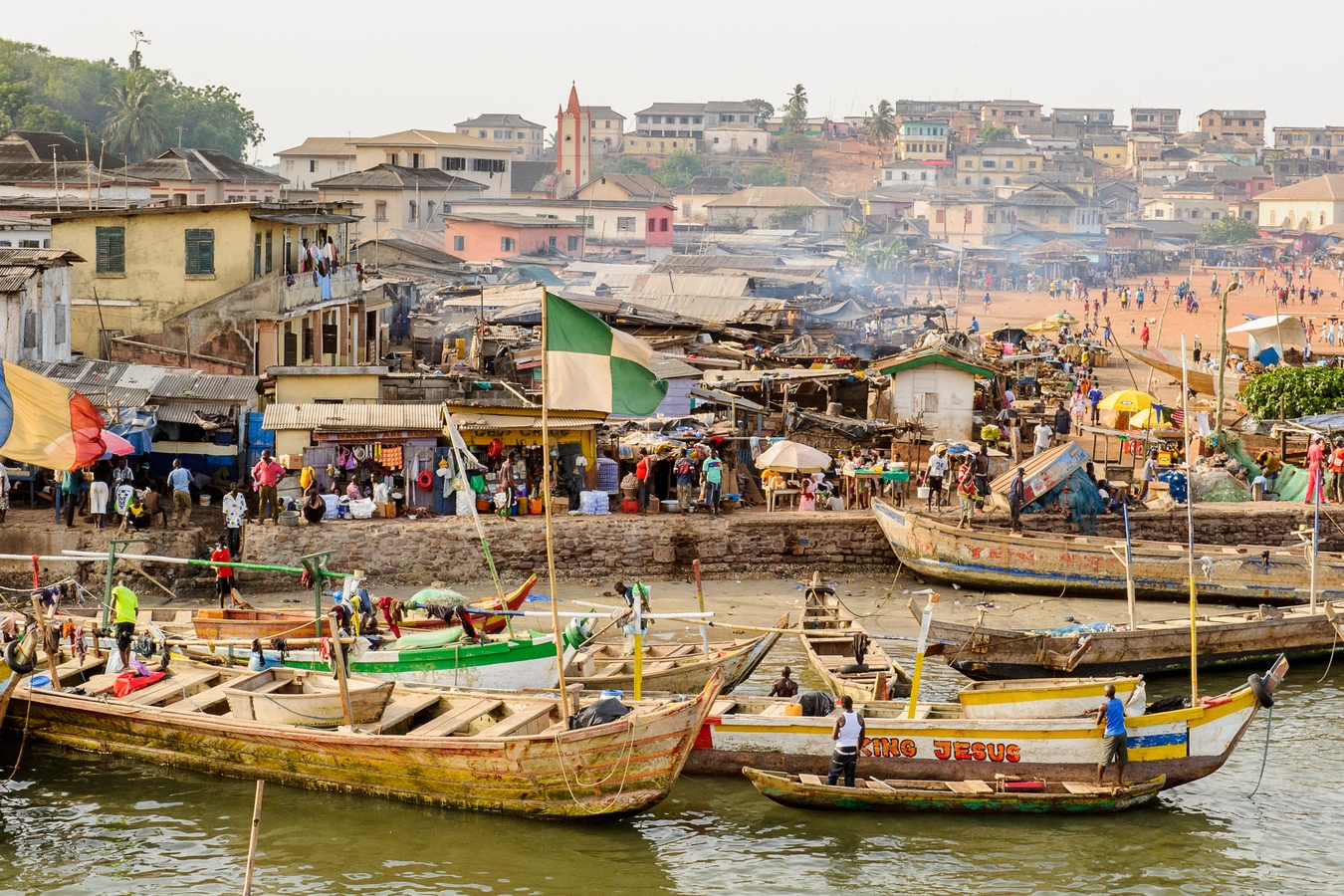 Potential for private funding
Despite these inflows of climate financing stemming from COP27, Africa still offers potential for private funding looking to invest in climate change adaptation. The International Finance Corporation (IFC) study, "Adapting to Natural Disasters in Africa: What's in it for the Private Sector?", estimates that private investment in the continent could reach US$100 billion by 2040, leading to climate resilience and job creation in countries such as Eswatini, Malawi, Namibia, Niger and Mauritania.
Between 1990 and 2019, Africa experienced over 1,000 severe climate events, resulting in almost 44,000 deaths and at least US$14 billion in damages. This is according to the IFC study that used data from the Centre for Research on the Epidemiology of Disasters' Emergency Events Database. Consequently, since 1990, the GDP of African countries has been adversely affected by 0.7% as a result of droughts and 0.4% as a result of floods.
"Extreme weather events are occurring with greater frequency and severity in Africa, with floods and droughts being particularly devastating. However, governments alone cannot finance the investments needed to respond. The private sector will play a key role in providing the investments that will contribute to the climate agenda," said Sérgio Pimenta, IFC Vice President for Africa.
See also: COP27 outcomes: a historical deal on loss and damage and disappointment over mitigation