The International Rescue Committee (IRC) is among the world's leading humanitarian relief and development organizations.
For 80 years, the IRC has been at the forefront of every major humanitarian initiative to assist people uprooted by war, persecution, or civil conflict. IRC staff go to the toughest places on the planet, implement both immediate response and long-lasting programs, and conduct the type of applied research and advocacy that the aid community needs to continually push itself to find better solutions for people.
The IRC partners with local governments and others to improve people's health, education, safety, power and economic well-being. The IRC is operational in more than 40 countries and maintains more than 20 offices across the US with an annual portfolio of US$1.5 billion.
Whether you're just starting out as an expert in the field of international development or are an experienced professional looking to expand your career opportunities, our webinar will walk you through exactly how the IRC and other international agencies recruit talent for their projects and teams.
Invitation to a Webinar

DevelopmentAid and the IRC cordially invite you to attend the webinar, Recruitment Challenges of 2022 and Trends for 2023, which will take place online on February 1, 2023 at 5 PM (Brussels time zone) or 8 AM Eastern (US Pacific time zone).
At the conclusion of the webinar, all logged-in participants will receive a certificate of attendance.
Key Takeaways
Get to know more about IRC's operations
Learn more about the recruitment challenges faced by the IRC and DRS recruiters
Discover how DevelopmentAid and DRS can help you with your recruitment needs
The IRC's expectations for 2023
Speakers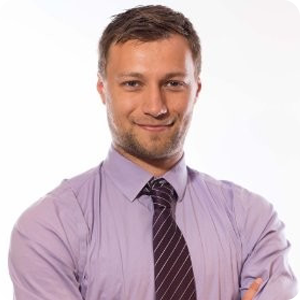 Thomas Legois – Senior Recruiter, Global Proposal Recruitment at the IRC
14 years of international recruitment experience with international development and INGO organizations.
Current Deputy Director for International & Proposal Recruiting with the IRC who he has been with since 2015.
Manager of a team of 20 recruiting professionals based across all the IRC regions.
Professional highlights also include deploying for the emergency response in Greece to help with the displacement of Syrian refugees when the IRC recruited over 200 professionals in about 2 months.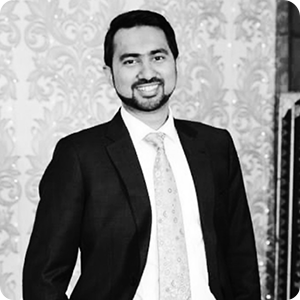 Munib Khan – Senior Recruiter, Global Proposal Recruitment at the IRC
Munib has over 12 years' experience of human resources, business development, and international recruitment in the international development sector.
Munib began his career as an HR professional in the international development sector. Since then he has worked at the country, regional, and global level for various organizations including USAID and FCDO contractors. He has experience recruiting staff from entry-level to executive leadership roles.
Munib has led global proposal recruitment for the IRC since early 2021 where he recruits Chief of Party and Program Directors for IRC's donor-funded projects such as USAID, FCDO, World Bank, GAVI, etc. His notable contributions include helping the IRC to secure over US$100m in 2022 in new business development.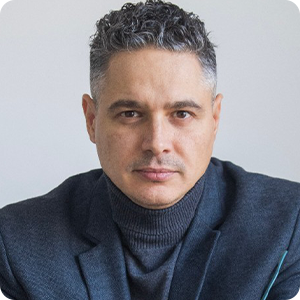 Sergiu Casu – Head of Business Development Unit at DevelopmentAid
Sergiu joined DevelopmentAid in 2010 and has led its remarkable growth from a three-person start-up to over 200 employees today. In 2017, DevelopmentAid became the world's leading information service provider in the field of international development.
Prior to joining DevelopmentAid, Sergiu worked for multiple international organizations and government institutions as well as in the private sector. During his career, Sergiu has visited over 30 countries for business-related activities. He speaks four languages fluently: English, Russian, Romanian and Italian.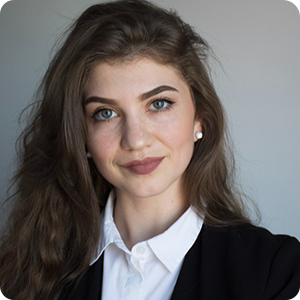 Marina Olari, Senior Client Manager at DevelopmentAid Recruitment Solutions (DRS)
Marina is a Senior Client Manager at DRS and has a valuable track record of developing and sustaining relationships with institutional partners and initiating and maintaining strategic partnerships with NGOs, funders, and international organizations.
Marina offers administrative support to DRS clients including Save the Children, INTERSOS, the European Institute of Peace, and Friends in Global Health among others to ensure high-quality recruitment support to enable clients to grow their teams and positively impact the world.
Host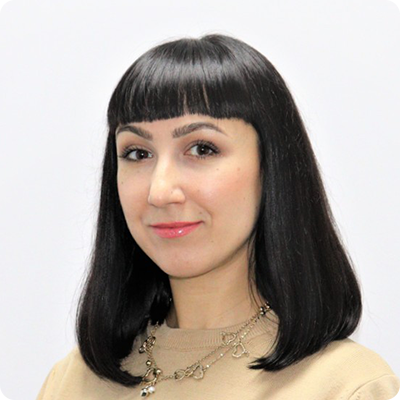 Irina Bondarenco, Head of DevelopmentAid Recruitment Solutions (DRS)