In developing countries, farmers face a high risk of exposure due to the use of toxic chemicals or counterfeit pesticides whose use is either banned or restricted in other countries, improperly regulated application techniques, poorly maintained or totally inadequate spraying equipment and unacceptable storage practices, among many other similar issues. However, giving up pesticide use completely may reduce yields and increase the cost of food, etc. We discussed this topic with several international agricultural experts. Check out their opinions below.


Key Takeaways:
Around one-third of the world's agricultural products are pesticide dependent.
A new report from the Pesticide Action Network finds that pesticide use is expected to increase and become more hazardous as the climate warms.
Pesticides are widely used throughout the developing world, and the demand is increasing due to the current system of crop production which prioritises high agricultural yields.
Despite the advantages of their use in different areas of life, synthetic chemical pesticides represent real danger at three levels: toxicity to users, consumers, and the environment.
DevelopmentAid: What are the harmful effects of illegal pesticides in developing countries?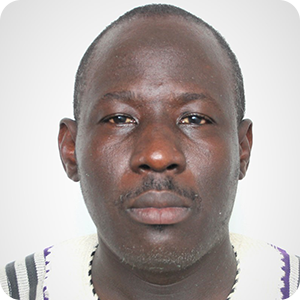 "Pesticides constitute a vast and heterogeneous set of products used in agriculture, hygiene and public health, animal health, etc. They are widely used in agriculture to protect plants against the main crop pests, insects, weeds, fungi, etc. Despite the advantages of their use in different areas of life, synthetic chemical pesticides represent real danger at three levels: toxicity to users, consumers, and the environment. The enormous use of pesticides in developing nations has led to dramatic effects, making this one of the top concerns for global environmentalists. The use of these pesticides, some of which are illegal, has led to intense environmental degradation and a negative effect on the climate at large. Significantly, human health has been affected, with end users of these farm products complaining of neurotoxic, reproductive, and dermatologic effects. These pesticides are often used to secure food supply by countering insect-borne diseases. They are also widely used in the treatment and protection of forests, not to mention controlling pest attacks on fibre farms and plantations. However, the overdependence on such agents has necessitated that global institutions join hands to seek alternatives to what seems to be an ever-growing global menace."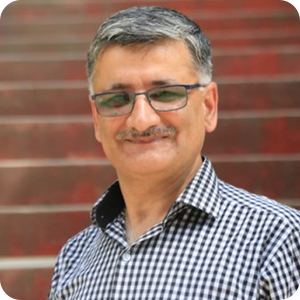 "Illegal pesticides include products that are sold or distributed in developing countries without being evaluated or registered by a local or internationally reputable Environmental Protection Agency. The non-existence of technical expertise and national enforcement laws on the subject and the lack of awareness of the harmful effects of these persistent chemicals to humans, animals, and marine life are enormous. Nations must abide by the safe use and disposal of agricultural pesticides by using appropriate Personal Protection Equipment (PPE). Some of these pesticides are carcinogenic in nature and can cause the deadly disease of cancer. Therefore, the identification of these chemicals must be widely circulated and the creation of awareness of farmers, pesticide dealers, and agriculture workers must be ensured for their safety."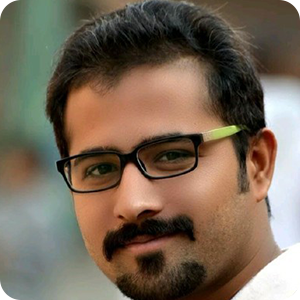 "Illegal pesticides have serious harmful effects on both the environment and human health in developing countries. Firstly, these pesticides are often manufactured without any regulatory oversight and are made with toxic chemicals that are harmful to human health. This results in exposure to these toxic chemicals through inhalation, skin contact, or ingestion, leading to health problems such as respiratory problems, neurological damage, birth defects, and even death. Secondly, these pesticides can have negative effects on the environment, including soil and water contamination. Pesticides can leak into the soil and contaminate water sources, leading to the death of wildlife and other non-targeted species. Additionally, illegal pesticides can harm beneficial insects, such as pollinators, which are crucial for maintaining a healthy ecosystem. Finally, the use of illegal pesticides undermines the efforts of farmers who are trying to produce food in a sustainable and environmentally friendly manner. This can lead to loss of crop yield, economic hardship for farmers, and decreased food security for communities. In conclusion, illegal pesticides have far-reaching harmful effects in developing countries, from environmental degradation and reduced food security to serious health problems for those exposed to these toxic chemicals. It is imperative that governments in these countries work to enforce regulations to curb the use of illegal pesticides and promote the use of sustainable and safe agricultural practices."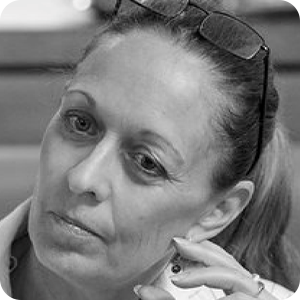 "Food demand and population growth lead to the intensification of agriculture, an ongoing process since the 1960s. The agro-industrial production model involves the increased use of chemical inputs in the form of synthetic fertilizers and pesticides. The most critical harmful effects of pesticides, besides the serious environmental and biodiversity impacts, relate to the impact on human health, particularly hitting the poor and marginalized populations in developing countries, currently accounting for a quarter of global pesticide use. Often being banned in developed countries where the chemicals typically originate and where regulations are stricter, the fact that exposed populations in low-income countries often are illiterate regarding the potential risks means there is a disproportionate impact on these groups. The affected populations mainly include hired manual workers on larger commercial farms or indigenous people living on previously fertile, but now marginalized land peripheral to industrial farms. While the number of affected people remains unknown and includes women and children, it is pointed out that pesticides are responsible for an estimated 200,000 acute poisoning deaths each year, with some 99% of fatalities occurring in developing countries where health, safety, and environmental regulations are weaker. The health burden is of course much larger, as pesticide exposure, direct or through contaminated food, may have long-term and adverse chronic and reproductive effects."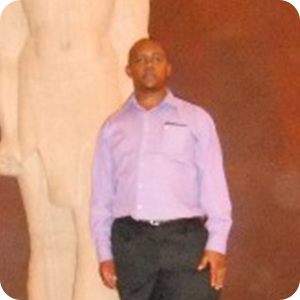 "Aside from the documented harmful effects of illegal pesticides (non-conforming, not registered in the country of use, contraband, and smuggled), these substances have very devastating environmental impacts and are harmful to human health especially where the farmers' knowledge is limited by virtue of age, absence of competent extension services and weak regulatory frameworks. In East Africa, an example is whereby there is continued misuse of acaricides in the control of the resistance in ticks affecting livestock which has now become prevalent in the control of spider mites in tomatoes and other vegetables. The pre-harvest interval is not observed since the product is meant for animal health and not plant protection. Farm workers are increasingly exposed, due to the lack of appropriate protective clothing during application. The other great challenge is the absence of testing facilities for pesticide residues in the market place thereby increasing exposure to consumers. Other pesticides belonging to the organophosphate class are routinely sprayed, and the pre-harvest interval, which is more than 10 days, is not respected because farmers harvest them sometimes only 2 days after spraying."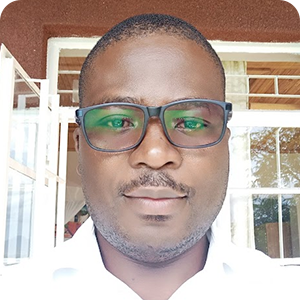 "Unlike developed countries, low and middle-income countries face serious challenges in regulating the pesticide industry which continues to grow because of increased demand. The resistance of pests due to the misuse and overuse of pesticides, the need to intensify agriculture production for food, income, and nutrition security at the household and national level, changes in pest dynamics due to climate change and an over-reliance on pesticides compared to safer alternatives to achieve crop protection are some of the reasons for this increased trend in pesticide use in developing countries. However, pesticides have economic costs besides social and environmental costs as they increase the cost of production. Therefore, smallholder farmers who are a majority in developing countries resort to using illegal or counterfeit pesticide products. The effects of using such pesticides are many. They do not offer value for money and, more often than not, they are not as effective as the approved products because they do not yield the desired results. Illegal pesticides include fake and substandard highly hazardous products that pose a significant risk to both human health and the environment. In some cases, they do not have proper and adequate information on handling, application and disposal."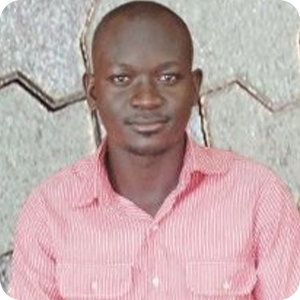 "The harmful effects of illegal pesticides in developing countries include the acute and chronic poisoning of farmworkers, the contamination of soil and water resources, the destruction of non-target species such as pollinators, and long-term ill health effects such as cancer, birth defects, and neurological damage. These pesticides may also contribute to the development of pesticide-resistant pests which can reduce crop yields and increase the use of more toxic pesticides. Additionally, illegal pesticides often lack proper labelling and safety instructions which can increase the risk of accidental exposure and poisoning."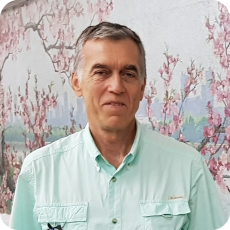 "The use of illegal pesticides significantly increases the risks to humans – either at the health, social, and/or labour level, as well as to the environment, because:
they might contain chemical substances with high acute toxicity; sometimes the same chemicals are banned or restricted in other countries. Pesticide poisoning is a significant problem in developing countries, because of unsafe handling practices.
They may result in unacceptable residue levels in the harvested produce. Often in developing countries there is little awareness about pesticide contamination on food crops and its long-term, adverse effects on the consumers' health.
The labelling of counterfeit and illegal products usually does not comply with the international requirements designed to ensure safety during handling and application.
They may be ineffective, or can damage the treated crops, compromising farmers' livelihood.
They may heavily contaminate water and soil."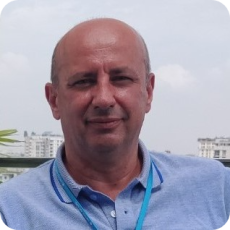 The health concerns associated with the handling and using pesticides are more significant in developing countries because of the lack of knowledge and access to adequate personal protective equipment (PPE). Farmers often need help to understand the instructions that are the only source of safety instructions, and training for farmers on these topics is rarely available. Problems related to illegal pesticide use can extend beyond the farming area when residential areas are nearby. Pesticides pose a particular danger to children, not only through their use but also through their household storage. Data show that pesticides are involved in many suicides every year. Substantial evidence suggests that users' lack of information has led to widespread overuse or misuse of illegal pesticides. As a result, pesticide poisoning and ecological damage have become common in developing countries.
See also: Pesticides: an element of development or regression in agriculture?
DevelopmentAid: What measures should be taken to protect farmers from counterfeit or illegal pesticides?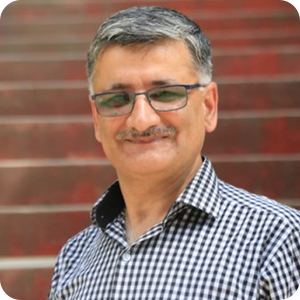 "Farmers need to be made aware of the approved list of pesticides for use on agricultural crops, fruit orchards, vegetable fields, etc. National agricultural departments and ministries must publish such lists at least twice a year before each cropping season. Training must be designed and farmers trained in groups so that their capacities are built in the safe use, handling, and disposal of pesticides. Quality personal protection equipment (PPE) must be made available to farmers and they should be trained in the proper use of PPE. Farmers, pesticide dealers, and agriculture extension staff must be regularly trained in such matters. Agriculture extension staff from the government must have magisterial powers to check pesticide dealers and ensure compliance with national laws regarding the use of approved pesticides. Safe storage facilities are a prerequisite at a pesticide company's premises, pesticide dealers' premises, and also at farmers' sites. All this is achieved by creating awareness through media campaigns, and farmers meetings, and pesticide companies must also play their due part in educating all stakeholders in the safe use, handling, storage and disposal of these agricultural pesticides."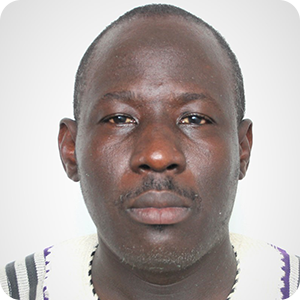 "Several alternatives exist to prevent farmers from buying counterfeit or illegal pesticides, such as choosing the correct seeds, the use of biocontrol products, or the development of digital agriculture, which makes it possible to act with precision on all the crop parameters, including their treatment. Farmers should be sensitised towards SMART Agriculture and alternatives to synthetic chemical pesticides should be promoted:
Take into account the gender aspect in the constitution and implementation of Farmer Field Schools (FFS).
Promote alternatives to synthetic chemical pesticides by building the capacities of actors through the FFS approach.
Disseminate widely the results obtained by the project for the increased adoption by direct and indirect actors.
Train more technicians (for cascade training) on the technologies and best practices identified and tested."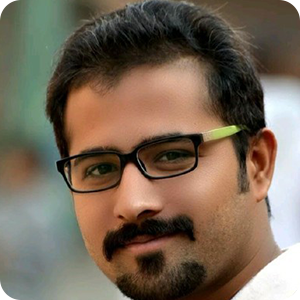 "To protect farmers from buying counterfeit or illegal pesticides, several additional measures need to be taken. Firstly, government authorities should enforce strict regulations for the production and distribution of pesticides. This will help to reduce the sale of fake pesticides as the companies will be under constant scrutiny from the authorities. Secondly, farmers should be educated on how to identify counterfeit products, including information about labelling, packaging, and formulation. Additionally, farmers should be advised to buy their pesticides from reputable suppliers and to check the validity of the product's label, packaging, and formulation before purchasing. It is also important for farmers to keep records of their pesticide purchases and to be vigilant when making future purchases. Another measure that could be taken is to encourage farmers to report any suspected counterfeit or illegal pesticides to the relevant authorities. This will help to build a database of fake products and help to identify the sources of these fake products. Finally, penalties for the production and sale of counterfeit pesticides should be increased, so that the consequences of producing and selling fake products are severe enough to deter would-be counterfeiters. In conclusion, the best way to protect farmers from buying counterfeit or illegal pesticides is through a combination of education, enforcement, and incentives. By implementing these measures, farmers will be better equipped to identify and avoid counterfeit products, and the industry as a whole will benefit from reduced contamination and increased quality control."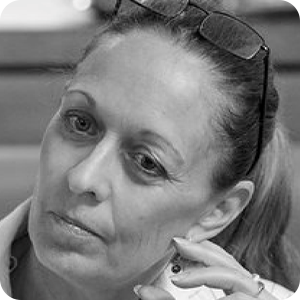 "Despite unregulated pesticide use essentially being an infringement of human rights to life, clearly articulated by the international community, importantly the United Nations, underlying structural governance loopholes largely explain how illegal pesticides (i.e., banned in developed countries) are still being imported, sold and used in developing countries. Double standards and the circumvention of regulations occur widely, enabling a continuous flow of banned, and more hazardous, pesticides from developed to developing countries, which generally have less stringent regulations and more marginalized people being exposed to them. The Rotterdam Convention, an international treaty, includes a prior informed consent procedure for hazardous chemicals and pesticides in international trade – essentially enabling the export of illegal chemicals, as long as the importing country acknowledges that it is familiar with and accepts the risks. Other loopholes involve the (temporary) dispensation of the trade of e.g., pesticide-treated seeds and other pesticides by the national environmental agencies in producing countries. An initially promising ban on the export of illegal pesticides in France from early 2022 has been circumvented by producers by first selling them or shifting production to other EU countries, which could then export them, or they were sold in pure form which the law still allowed. Most recently, PFAS (Per- and Polyfluoroalkyl Substances) have been associated with pesticides (and sludge-derived fertilizers), but these remain legal to trade, despite the increasing knowledge of the toxicity and no safe level of exposure of these 'forever' chemicals."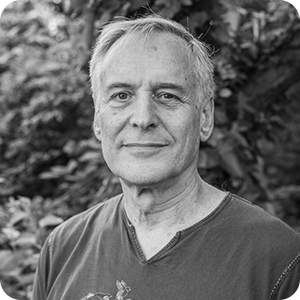 "Policing illegal imports in countries with extensive borders and limited resources is impossible. Even OECD countries don't manage it. The better route is to support farmers to transition to ecologically based and non-chemical pest management strategies of which there are many. Farmers can still be made aware that counterfeit and illegal pesticides have harmed crops and livestock and they should be encouraged to buy only legitimate, registered products from official vendors. The search for cheaper inputs often drives demand for illegal products, so training farmers that free ecosystem services and cultural crop management can reduce input costs and still protect crops will encourage moves away from harmful pesticides."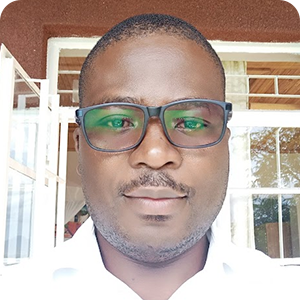 "Strengthening the legal and institutional capacity to regulate and monitor the pesticide industry, including curbing the illegal importation of unregistered pesticides, is key to protecting farmers from such products. This requires collaboration at regional and global levels. At the same time, training farmers in pesticide risk management, which includes areas of safer alternatives such as integrated pest management and the identification and management of pesticides as hazards, is also important. The efforts should include integration into other agriculture-related sectors for success such as issues of pesticide risk management, for example, in agriculture training institutions and also the education system where appropriate. Cases of pesticide poisoning are referred to in the health sector yet often health and agriculture training institutions do not collaborate in areas such as pesticide risk management."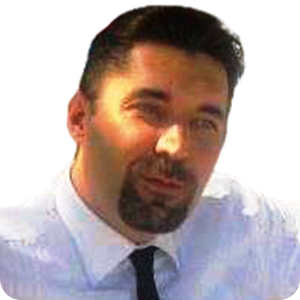 "To manage and minimise the use of banned pesticides, authorities might be interested in implementing some of these measures:
Better border control to stop the smuggling of illegal pesticides.
The use of legal fertilizers and pesticides must be recommended and lists must be issued for legal pesticides by governments and cost reduction funds for farmers must be in place.
Training farmers about the adverse effects of illegal pesticides as well as training on the usage of legal pesticides.
Pre-harvest and post-harvest testing and monitoring.
Cooperation with food safety, export, and trade associations to monitor and raise awareness and undertake monitoring.
Using bonus systems for farmers and exporters who achieve clean results after testing and monitoring.
Supporting the cost of testing and monitoring."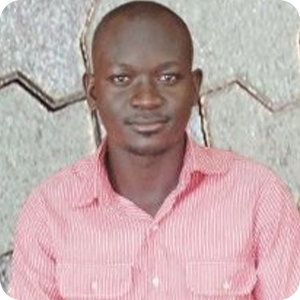 "To protect farmers from buying counterfeit or illegal pesticides, additional measures that could be taken include:
Strengthening the regulation and enforcement of pesticide laws and regulations.
Increasing public awareness about the risks and dangers of illegal pesticides.
Developing and implementing effective monitoring and inspection systems for pesticide distribution channels.
Providing training and education to farmers about proper pesticide use, storage, and disposal.
Promoting the use of integrated pest management techniques that reduce reliance on chemical pesticides.
Supporting the development and use of safer, more environmentally friendly pesticides.
Establishing networks for reporting and tracking incidents of illegal pesticide use and sales;
Strengthening partnerships among government agencies, industry, farmers, and civil society organizations to combat illegal pesticide trade.
Developing and implementing effective measures for the disposal of unused and expired pesticides."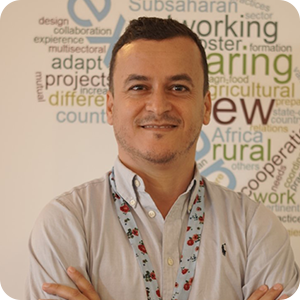 "In my opinion, it is necessary to intervene at several levels to deal with this problem. First, the implementation of a rigorous homologation system which will have the mandate to verify the conformity of the products as well as the substances used. On the other hand, the governments concerned should develop a sensitization strategy for agricultural producers to have the minimum knowledge necessary for the choice of compliant pesticides. Finally, firmer regulations on the marketing of pesticides will also be necessary to be able to identify the operators involved and to demand the conditions for the marketing of pesticides. Furthermore, scientific research could play an important role in highlighting the danger of illegal pesticides through comparative pilot experiments."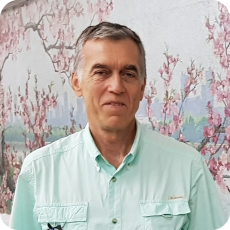 "To limit the use of counterfeit or illegal pesticides by farmers, the following measures should be taken:
train relevant government personnel in the inspection and monitoring of pesticide use, and improve cooperation between customs, phytosanitary and other law enforcement authorities, to minimize the entry of illegal products;
assist developing countries in the development of a suitable legislation / regulation on pesticide use and in the elimination of legislative loopholes;
prevent the export of pesticides that have been banned in advanced countries to countries where regulations regarding their use are less strict;
train farmers and extension personnel in safe use of pesticides and alternative methods for pest-management."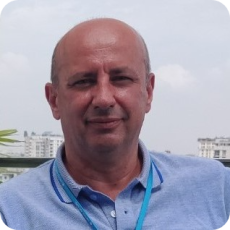 Illegal pesticides use in developing countries are banned or restricted under international agreements. However, counterfeit and illegal pesticides need to be tackled more effectively, which requires:
Raise awareness about the harmful effect of counterfeit and illegal pesticide use.
Strength cross-border cooperation between enforcement authorities: customs, pesticide authorities, police, and industry.
Develop public–private sector cooperation on awareness and education programs.
Explore options to make regulatory risk data more transparent and publicly accessible. This could require long-term changes in the organization and funding of the underlying risk research and the structure of intellectual property rights of risk data.
Strengthen research and extension in agroecology, organic farming, and IPM, mainly supporting network initiatives on these themes among local universities and farmer associations.
Establishing an efficient process of re-evaluating pesticide registrations according to contemporary good regulatory practices in line with the FAO/WHO Code of Conduct.
See also: Diversified farming phases out pesticides and enhances healthy diets
Check out more than 190 job opportunities in the Agriculture sector here. Also, if you are an expert in the field and want your CV to be sent to all the organizations in the agriculture sector at once, try the CV Broadcast – a bonus for Professional Plus members only.