The years 2019 and 2020 will be notable not only for the Coronavirus pandemic. They will also be remembered for the tsunami of protests that swept across six continents and engulfed both liberal democracies and ruthless autocracies. Do these demonstrations and international development intersect somewhere? Let's see what some experts have to say about this.
What are the main reasons for the rise in anti-government protests?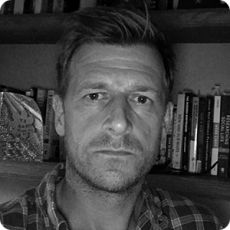 "Arguably, anti-government protests around the world, and more particularly in so-called developing countries, have arisen from disenfranchised groups and large portions of society where inequality is prevalent and/or corruption in government is widespread. Typically, in such states the wealthy become richer by having free reign over the country's commodities and assets, whilst the divide between the rich and the poor is ever-increasing. Marginalized groups may feel they have limited or no political clout and are treated unfairly within society, with their main concerns being access to medical care and education, and the prospect of limited security and employment opportunities. This often leaves families unable to provide for themselves with minimal or no government financial support. This has all been exacerbated in recent months due to COVID-19 which is going to be financially and economically catastrophic for many states, and such groups will no doubt bear the brunt of this unless governments act quickly to protect them. However, globalization and the interconnectedness brought about through the internet, and more particularly the increase in social media over the last 15 years, has given more and more people a voice which can be heard far and wide."
"The main reasons center on the economic recession over the past few years that has resulted in severe inflation among many countries such as Chile, Iraq, India and Lebanon. This has given birth to a rise in the costs of living making it impossible for citizens to provide basic needs to their families. Even bigger economies such as China, the US, Germany and the UK have suffered the consequences of slow economic growth through anti-government protests. When the cost of living rises, combined with stagnant income due to economic collapse, there is a lot of anxiety which is felt first by the poor population who make up the majority. The next class to be squeezed are the middle class who, when angered, have the voice to air their views relating to inequality and who possess the advocacy tools and capacity to launch and sustain bigger protests. This is because, in most cases, the middle class are servicing loans and mortgages with their income and, because of the rise in living costs, they find themselves able to do so."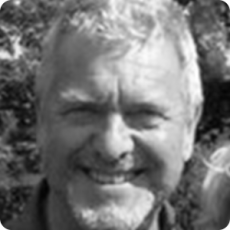 "The rise in anti-government protests is attributable to ordinary people feeling increasingly disenfranchised from decision-making while politicians at national levels feel more and more empowered to believe that they know best and the rate and depth of genuine consultation at local level diminishes. There is an old story related to peacebuilding that is appropriate here. In situations of conflict, important people eventually sit down with jackets and ties on (rarely dresses) and sign a 'peace treaty' which they have drawn up themselves: that's called 'peace-making'. When that doesn't work, they call in the troops: that's called 'peace-keeping'. When that doesn't work, they occasionally turn to the people and ask what they need and how they propose to achieve it: that's called 'peace-building.' Top down support for bottom-up involvement. When that does not happen, and it rarely does in a genuine manner, then protest, anger and division within society are probably the main consequences, expressed in increasingly violent ways."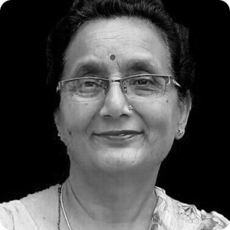 "People choose their representatives to form a government with the hope of achieving better living condition/standards and satisfactory basic need fulfillment. When their aspirations for better living, sufficient basic need fulfillment (food shelter, education health) are ignored and killed by the representatives/politicians, then anti-government protests will arise. This is further fueled when they do not get justice, when they are faced with increased physical, economical and other unexpected unfavorable situations, when there is an unsafe living environment with the absence of the rule of law as well as violation of human rights and political criminalization. People's hope for peace and the fulfillment of their desires is questioned."
"The tragedy with pandemics of any magnitude is that they exacerbate mistrust and heighten suspicion and prejudice and ultimately present a crisis of expectation. When disaster strikes on a global scale, new realities emerge. Governments and their citizens are forced to create new ways of relating to each other despite the deficiency of trust that normally exists. With rising expectations and perceived failures by Governments to prioritize and respond amidst the rising loss of lives, this inevitably triggers anger and acrimony resulting in agitation for anti-government protests."
What could the main consequences of these protests be?
"While many protests were turned peaceful, some have been violent especially when the police have been sent in to quell the protesters using batons, water cannons and teargas. Some organized and peaceful protests have occasionally become violent in some cases as a result of the reaction of the government. People have lost their lives, or been maimed, businesses have been looted and many public and private properties damaged. Protests are usually associated with massive movements of people targeting a lockdown of activities particularly economic activities and some social and essential amenities. In some cases, doctors and nurses have downed tools and patients have suffered with some dying as a result of this. Roads have been blocked damaging the same economy even further in terms of trade and movement."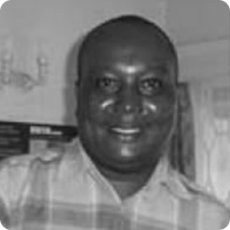 "The main consequences could be the loss of trust by citizens towards the state as a guarantor of sustenance, a provider of the basic minimum in terms of daily sustenance and as a protector of their rights within demanding social, political, economic and environmental spaces. In this regard, citizens will increasingly try to find alternatives to the state with the basic idea being to break it up into sub-national entities in the hope that these will fill the void. There may also be attempts to create regional blocks as experienced in the recent past, especially in Africa and Europe, in order to respond to the needs of the citizens. However, on the realization that this does not also respond to individual needs, more protests, probably more vicious, may be experienced with increased levels of violence."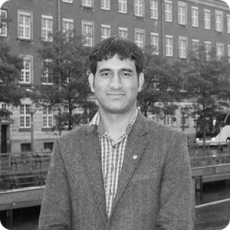 "For me, the main consequences of these protest could be a) existing faith in the government might decrease, and they will be compelled to review their position; b) mal-governance practices in society will be taken into consideration; c) the power dynamic may shift or existing governments may face additional pressure to maintain good governance. This will require solidarity and continuous engagement by the protestors to draw the attention of authorities."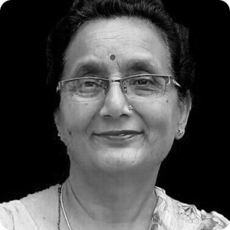 "The main consequences of these protests will be an increased violation of human rights and increased power exercised over the people. People will live in denial with lower living standards than before. People come to the streets to demonstrate against the Government system and this will give a rise to different forms of groups and ways of thinking that can increase conflicts of a different nature. Security and safety will be at risk."
How do these protests affect international aid?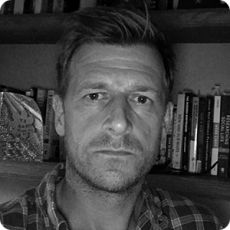 "I think the impact on international aid depends on the extent of the protests – how violent they have become and whether the government (if still in place) allows international assistance by way of aid. Even if governments agree to international aid, they may not be able to offer security or passage such as in Haiti last year (2019) where road blocks and violent clashes meant main supply routes were blocked off and agencies such as the 'World Food Programme' couldn't get through. Unfortunately, aid can also be hijacked upstream (as it often is) which means that the much-needed aid doesn't reach those who most require it and is thus, being siphoned off by political, criminal or militant groups in order to supply their own causes with those much-needed goods and finance. This can result in international aid being held back by donors so as not to give assistance to an unintended recipient, but again this leaves the vulnerable being the most deeply affected. Recent events and protests in Lebanon have forced the government to resign with the international community now pledging huge amounts of aid to a very desperate situation."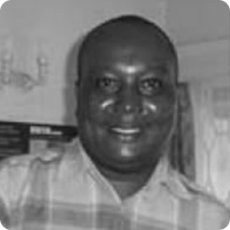 "The challenge for international aid is to package assistance in a way that fits within a given context that is experiencing the above scenario. What this means therefore is that development assistance has to be "people sensitive" meaning being ready and flexible to adopt or change to what the targeted beneficiaries need. The bigger challenge, however, is for development agencies to take an independent approach and try to work towards a people centered development process without necessarily looking at things through "state lenses". This may mean dropping state prescribed solutions, especially at community level, and kick-starting development programs not necessarily based on state policies, guidelines and statistics but based on tangible evidence of what works and what does not from an individual beneficiary perspective."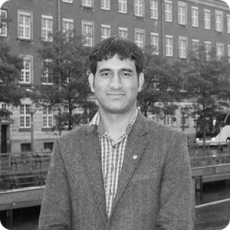 "A number of international aid agencies will face hardship in gaining required aid support due to the economic shutdowns. At the distribution level, international aid might face substantive problems. There will be high demand for supplies and less ability to fulfill this demand. An imbalance in the supply mechanism will also increase dissatisfaction at the citizen level. Priorities of aid should be changed especially in third world counties where small enterprises and agricultural productivity along with other livelihood opportunities could be adopted as an alternative."
Check out more than 30 job opportunities linked to peace building here.