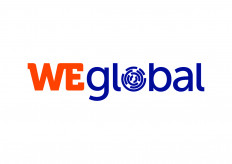 Member
WEglobal (Italy)
Member
General
Partners/Competitors
•

695
General
Partners/Competitors
•
695
About
About WEglobal
We are a fast growing group of consultants, committed to making a lasting impact in supporting countries as they go through change; enabling policies and practices that improve the lives of all their citizens.
We are a learning organisation. Our people are continuously growing their personal and technical skills. We invest in technologies that ensure our internal systems are state of the art. And we push the boundaries of communication, building the latest AI and IoT technologies into our development solutions.
Our clients and partners
We mainly work on assignments financed by the European Union, development banks, such as the World Bank, and other international organisations, like the UN, as well as private sector philanthropists.
Our name
WEglobal means that we work as one team, both within our company and externally with stakeholders and communities around the world.
Formerly Project Group