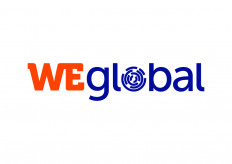 Member
WEglobal - Turkey
Member
General
Partners/Competitors
•

348
General
Partners/Competitors
•
348
Details
Types:
Consulting Organization
Funding agencies:
FCDO, EC, KFW, WB, Other, UN, Horizon Europe
Sectors:
Civil Society & NGOs, Corporate Social Responsibility, Culture, Education, Information & Communication Technology, Inst. Devt. & Cap. building, Media and Communications, Programme & Resource Management, SME & Private Sector, Social Development
About
WEglobal is a fast growing group of consultants, committed to making a lasting impact in supporting countries as they go through change; enabling policies and practices that improve the lives of all their citizens. WEglobal is a learning organization and invests in technologies that ensure its internal systems are state of the art. WEglobal pushes the boundaries of communication, building the latest AI and IoT technologies into its development solutions and mainly works on assignment financed by European Union, development banks, such as the World Bank, and other international organizations, like the UN, as well as private sector philanthropists.