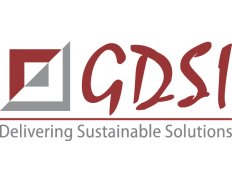 Member
GDSI Limited - Galway Development Services International (HQ)
Member
General
Partners/Competitors
•

901
General
Partners/Competitors
•
901
Details
Types:
Consulting Organization
Funding agencies:
ADB, FCDO, EBRD, EC, EIB, WB, SECO
Sectors:
Agriculture, Audit, Culture, Education, Gender, Human Rights, Information & Communication Technology, Inst. Devt. & Cap. building, Justice Reform, Labour Market & Employment, Law, Macro-Econ. & Public Finance, Media and Communications, Monitoring & Evaluation, Poverty Reduction, Programme & Resource Management, Public Administration, SME & Private Sector, Social Development, Statistics, Tourism, Trade
About
Established in 1991, GDSI is now one of Ireland's most respected international development consulting companies, with an outstanding record of success in delivering sustainable solutions to economic, social and institutional problems in developing and emerging economies.
GDSI has a multi-disciplinary core team of experts in economics, management, enterprise development, public administration and finance, education, social policy, law and human rights. In addition to its core staff, GDSI maintains a carefully registered database of nearly 6,000 international experts in a range of disciplines allowing us to tailor our services to the needs of the client.