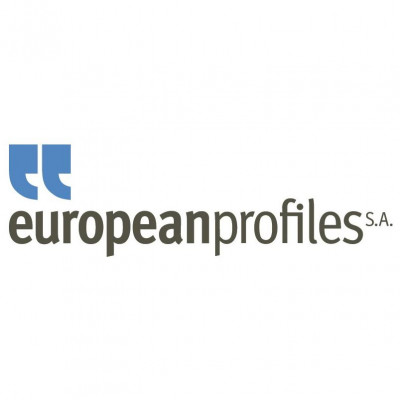 Member
European Profiles S.A. (HQ)
Member
General
Partners/Competitors
•

1044
General
Partners/Competitors
•
1044
Details
Types:
Consulting Organization
Funding agencies:
ADB, EC, EIB, WB, GIZ, Government, ETF, CEDEFOP
Sectors:
Anti-Corruption, Civil Society & NGOs, Culture, Democratization, Education, Energy, Environment & NRM, Finance & Accounting, Food Processing & Safety, Gender, Grants & Grant Schemes, Human Resources, Human Rights, Inst. Devt. & Cap. building, Justice Reform, Labour Market & Employment, Macro-Econ. & Public Finance, Media and Communications, Monitoring & Evaluation, Programme & Resource Management, Public Administration, Science & Innovation, SME & Private Sector, Social Development, Standards & Consumer Protection, Statistics, Trade, Training, Youth
About
Established in 1991, European Profiles is an international consultancy based in Athens, Greece, with presence in over 50 countries around the globe. We offer advice and assistance to public and private institutions on a wide spectrum of domains spanning from economic and social development to hands-on support to businesses. Since our establishment we have provided services to numerous institutional clients in transition and developing economies through the implementation of complex Technical Assistance projects financed by the EU, the World Bank and other international donors. We have also assisted entities from the Private Sector in their efforts for expansion and growth. European Profiles excellence in service provision is underpinned by our commitment to create value for our clients leading to a positive lasting impact. With sustainable growth over the years, a turnover of € 11 million in 2009 and sound financial health, we are positioned among the major European consultancies. We seek to forge relations of trust between us and our clients by delivering solutions that will serve as benchmarks in their respective fields. We thrive to be perceived as a strong and reliable partner that focuses on quality and delivers lasting results. Our vision is to be established as the consultancy of choice for developing and transition economies.