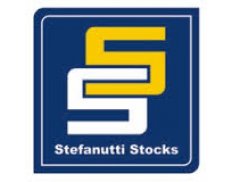 Member
Stefanutti Stocks
Member
General
Partners/Competitors
•

175
General
Partners/Competitors
•
175
Details
Legal residence:
South Africa
Types:
Engineering Firm, Other
Funding agencies:
Expertise France, IFRC, IMF, WWF Global, Caritas Internationalis, Mercy Corps, IRI, CLASP, Gavi, IUCN International, NRC, WOAH, JBIC, Nordic Council, SPREP, ASEAN, GEF, Irish Aid, COMESA, OSF, SlovakAid, UNWTO, TMA, GCF, CDF, OFID, SFD, Arab Fund, ADFD, MFA Netherlands, PROPARCO, Climate-KIC, AFI, GWP, Polish Aid, USADF, ADB, AfDB, DFAT Australia, GA Canada, DANIDA, FCDO, EBRD, EC, EIB, IADB, KFW, MCC, NDF, NZAID, SIDA, UNDP, USAID, WB, Other, AFD, BADEA, Enabel, CDB, GIZ, Government, ISDB, LuxDev, MFA Finland, NADB, NORAD, OSCE, OAS, UNOPS, USTDA, US DoS, UN, CoE, SDC, IFAD, UNICEF, WHO, UNIDO, UNEP, FAO, ILO, ETF, UNHCR, UNESCO, CIP, FP7, ACTED, EBA, EIOPA, ESMA, Horizon 2020, NHA, CABEI / BCIE, CEDEFOP, ComSec, DBSA, AICS / DGDC, FRONTEX, Alliance, IFES, IRW, JICA, JICS, JSIF, OECD, PIFS, SADC, UEMOA, NPO, AECID, APEC, AU, BOAD, EAC Secretariat, Global Fund, NUFFIC, SPC, UN Women, UNFPA, UNAIDS, CZDA, ECB, BCEAO, CTBTO, EITI, GGGI, IAEA, ICC, ITC, ITU, UNRWA, WFP, WIPO, WMO, CEI, Fairtrade International, IOM, Gates Foundation, AIIB, UNFCCC, UNODC, UNV, NDB, UNU, IRENA, EDB, NIB, CEB, ADA, US CDC, UNCDF, KOICA, FSD Africa, IMO, OPCW, UN-Habitat, UNITAR, ICAO, WTO, BEAC, KFAED, IDC, USDA, US DOL, AGRA, Goal Global, Oxfam International, CEPF, FRRR, NEFCO, CAF, ECOWAS, BEIS, NEH, SCI, CILSS, PFAN, OECS Commission, UKRI, US DFC, SECO, Blumont Inc, ACF, FHI 360, DRC, CI, CRS, WVI, AKDN, ESA, Horizon Europe, GCA
Sectors:
Agriculture, Air & Aviation, Architecture, Border Management, Civil Engineering, Corporate Social Responsibility, Decentralization & Local Development, Disaster Reduction , Electrical Engineering, Energy, Environment & NRM, Fisheries & Aquaculture, Health, Heating, Industry, Commerce & Services, Information & Communication Technology, Inst. Devt. & Cap. building, Land & Erosion & Soil, Logistics, Mechanical Engineering, Migration, Mining, Nuclear, Other, Procurement, Refrigeration, Regional Integration, Roads & Bridges, Rural Development, SME & Private Sector, Social Development, Telecommunications, Transport, Urban Development, Vehicles, Water & Sanitation, Water Navigation & Ports & Shipping
Nr. of employees:
5001-10000
About
Pioneering multidisciplinary construction group Stefanutti Stocks delivers infrastructure development projects to diverse sectors across the built environment in South Africa and neighbouring regions.
We are a Level One-B-BBEE contributor and have a Grade 9 rating from the South African Construction Industry Development Board (CIDB), providing our company with unlimited tender capability.
We work in close partnership with clients and consultants, to develop innovative solutions that address project-specific requirements. Our broad spectrum of expertise also means that we have the capability and capacity to offer a single point accountability on any scale of multidisciplinary infrastructure development, effectively removing the interface risk from our clients' domain.
Our geographic footprint spans all provinces of South Africa and Sub-Saharan Africa. We have regional offices across South Africa, and our operations within Botswana, Mozambique, Eswatini and Zambia are also established local contractors and industry partners of choice.