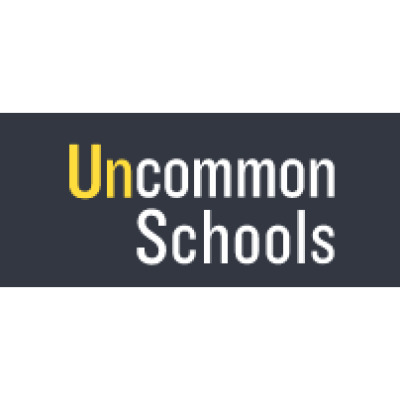 Details
Types:
Academic Institution
Sectors:
Education, Youth
Nr. of employees:
1001-5000
About
Uncommon Schools operates outstanding urban public schools that close the opportunity gap and prepare students from low-income communities to graduate from college.
In 1997, Uncommon Schools opened the doors of our first public charter school in Newark, New Jersey. We made a promise to those first 72 students and their families—to provide an outstanding education that would prepare them to graduate from college and achieve their dreams. For more than 20 years, we have remained dedicated to our founding mission. We are proud to operate 53 schools serving 20,000 students across Boston, Camden, New York City, Newark, and Rochester. By 2022, we will send more than 1,000 young people from low-income communities to college every year.
They believe that every child deserves an outstanding education, and we are committed to working beyond the walls of our schools to achieve that goal. They partner with more than 3,000 teachers and leaders from public school districts in New York and New Jersey to improve classroom instruction. Our books—including Get Better Faster: A 90-Day Plan for Coaching New Teachers and Driven by Data—and professional development workshops have helped millions of teachers around the world achieve better outcomes for their students.