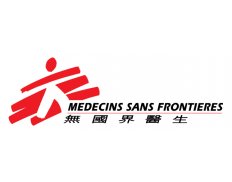 MSF - Médecins Sans Frontières Hong Kong
Details
Legal residence:
Hong Kong
Types:
Consulting Organization
Sectors:
Health, Humanitarian Aid & Emergency
Nr. of employees:
5001-10000
About
MSF - Médecins Sans Frontières Hong Kong recruits field workers from: Cambodia, China, Hong Kong, Indonesia, Laos, Macau, Malaysia, Myanmar, The Philippines, Taiwan, Thailand, Singapore and Vietnam

Due to changes in operational needs and corresponding vacancies in the field, MSF-HK is suspending the recruitment of certain positions until further notice. These positions are: Nurses, Laboratory Scientist/Technician and Pharmacist. However, exceptions will be considered for applicants having extensive field experiences with international humanitarian organisations and with specific language skills besides English (French or Arabic, at level B2 or above). The recruitment of all other positions remains unchanged.

MSF is intensifying surgical activities in the field, especially in conflict settings, and launching more programs focusing on mother-child and reproductive healthcare. The need for obstetricians/ gynaecologists, midwives, medical doctors, general surgeons, orthopedic surgeons, anesthesiologists, nurse anesthetists and operating theatre nurses has increased tremendously, and we very much welcome applicants from these profiles, regardless whether you are English speakers or French speakers.