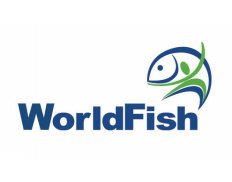 Details
Legal residence:
Malaysia
Types:
Consulting Organization
Funding agencies:
ADB, DFAT, GA Canada, DANIDA, EC, NZAID, SIDA, UNDP, USAID, WB, Other, GIZ, UN, IFAD, FAO, Horizon 2020, NPO, SPC
Sectors:
Civil Society & NGOs, Fisheries & Aquaculture, Food Security, Poverty Reduction, Research
Nr. of employees:
201-500
About
WorldFish , a member of the CGIAR Consortium, is an international, nonprofit research organization. CGIAR is a global partnership that unites organizations engaged in research for a food secure future. CGIAR research is dedicated to reducing rural poverty, increasing food security, improving human health and nutrition, and ensuring more sustainable management of natural resources. It is carried out by the 15 centers who are members of the CGIAR Consortium in close collaboration with hundreds of partner organizations, including national and regional research institutes, civil society organizations, academia, and the private sector.
WorldFish is committed to meeting two key development challenges: 1) improving the livelihoods of those who are especially poor and vulnerable in places where fisheries and aquaculture can make a difference and 2) achieving large scale, environmentally sustainable, increases in supply and access to fish at affordable prices for poor consumers in developing countries.
In Africa, WorldFish aims to increase the productivity of fisheries and aquaculture and improve livelihoods for poor women and men. Specifically, WorldFish conducts research focused on: mariculture development, reducing post-harvest losses, strengthening fishery governance and co-management systems, gender equity and increasing productivity and strengthening resources.