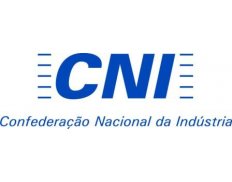 Member
CNI - Confederaçao Nacional da Indústria / BRAZILIAN NATIONAL CONFEDERATION OF INDUSTRY
Member
Details
Funding agencies:
EC, Horizon 2020
Sectors:
Civil Society & NGOs, Education, Industry, Commerce & Services, Law, Science & Innovation, Trade
Nr. of employees:
501-1000
About
The Brazilian National Confederation of Industry (Confederação Nacional da Industria – CNI) is the official and highest-level organization representing Brazilian industry. Since its founding in 1938, CNI has defended domestic business and manufacturing interests, acting as the main interlocutor with the executive, legislative, and judicial branches of government, as well as with various organizations and entities in Brazil and around the world.
CNI represents Brazil's 27 state-level federations of industries and 1,245 sectorial employer's unions, to which almost 700,000 companies are affiliated with. In addition, it directly administers the following organizations: Social Service of Industry (Serviço Social da Indústria – SESI), the National Service of Industrial Training (Serviço Nacional de Aprendizagem Industrial – SENAI) and the Euvaldo Lodi Institute (Instituto Euvaldo Lodi – IEL).
Since its founding, CNI has played a leading role in Brazilian society, promoting debate and seeking consensus around key national issues, especially those that impact the performance of the Brazilian industry and economy. - See more at: http://www.portaldaindustria.com.br/cni/en/about/cni/#sthash.lIqxY6hY.dpuf