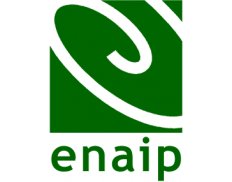 ENAIP - Ente Nazionale ACLI Istruzione Professionale
Details
Funding agencies:
EC, Other
Sectors:
Education, Training
About
ENAIP (ACLI National Agency of Vocational Training), founded in 1951, is a non-profit organization recognized by D.P.R. (Presidential Decree) of 4/5/1961.
Promoted by ACLI (Italian Workers' Christian Association), it operates institutionally in the field of vocational training, offering a variety of services within the different stages of the educational process, with public financing or by orders from businesses, agencies, associations, the Public Administration.
Currently Enaip represents - for its financed activities, the interventions it carries out, the clients/ users involved, the structures, the human resources and the technical and organizational supplies - one of the most important vocational training organizations present in Italy.
Enaip initiatives and its interventions, aimed to pursue first and foremost the interests of the workers and those marginal groups of the population, are carried out in Italy, in the countries of the European Union and in third-world countries for their self-development.