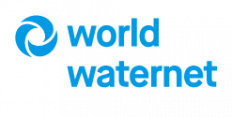 Member
Details
Legal residence:
Netherlands
Funding agencies:
MFA Netherlands, ADB, AfDB, DFAT, GA Canada, DANIDA, FCDO, EBRD, EC, EIB, IADB, MCC, NDF, NZAID, SIDA, UNDP, USAID, WB, Other, BADEA, Enabel, CDB, GIZ, Government, ISDB, LuxDev, MFA Finland, NADB, NORAD, OAS, UNOPS, USTDA, UN, OSI, CoE, SDC, IFAD, WHO, UNEP, FAO, ILO, ETF, UNESCO, CIP, FP7, EBA, Horizon 2020, ComSec, DBSA, AICS / DGDC, FRONTEX, Alliance, IFES, IRW, JICA, JICS, OECD, PIFS, SADC, UEMOA, NPO, APEC, AU, BOAD, EAC Secretariat, Global Fund, NUFFIC, SPC, UN Women, UNFPA, CZDA, ECB, BCEAO, GGGI, ITC, WFP, CEI, Gates Foundation, UNFCCC, UNV, NDB, UNU, IRENA, EDB, NIB, CEB, UNCDF, KOICA, IMO, UN-Habitat, UNITAR, WTO, BEAC, KFAED, IDC, USDA
Sectors:
Environment & NRM, Land & Erosion & Soil, Pollution & Waste Management (incl. treatment), Rural Development, Training, Urban Development, Water & Sanitation
About
World Waternet is a non-profit organisation, dedicated to improving sustainable access to clean, sufficient and safe water for all. World Waternet supports public water organisations through peer-to-peer knowledge exchange in water cycle management. We do this through long-term Water Operators' Partnerships with water organisations in more than 15 countries in Africa, Asia and South America to strengthen capacity, improve performance and enable them to provide a better service to more people.
World Waternet was founded by Waternet, the public water organisation of Amsterdam and surroundings, the only water company in the Netherlands that covers the entire water cycle. Waternet provides water services to 1.3 million people and is the only water company in the Netherlands that covers the entire water cycle.