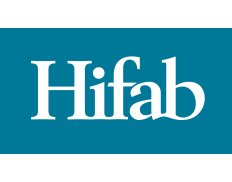 Member
Hifab International AB - Sweden
Member
General
Partners/Competitors
•

574
General
Partners/Competitors
•
574
Details
Types:
Consulting Organization
Funding agencies:
ADB, DANIDA, FCDO, EBRD, EC, EIB, KFW, MCC, NDF, SIDA, WB, AFD, GIZ, Government, MFA Finland, NORAD, IFAD, ILO, Horizon 2020, AICS / DGDC, ECB, NIB
Sectors:
Civil Engineering, Disaster Reduction , Education, Energy, Environment & NRM, Inst. Devt. & Cap. building, Monitoring & Evaluation, Pollution & Waste Management (incl. treatment), Procurement, Roads & Bridges, Rural Development, Training, Transport, Urban Development, Water & Sanitation
About
Hifab is the leading project management company in Sweden. It was founded in 1947 with the vision to act as the developer's independent representative which at the time was a completely new concept in the Swedish construction industry. The model proved to be successful, and the company flourished. Hifab operated exclusively on the Swedish market until Hifab International AB was founded in 1973.
During the 1990s, we expanded into new sectors such as energy, environmental engineering, IT, telecoms, and in 2002 entered the highly specialized Power Transmission and Distribution market through our Finnish subsidiary Hifab Oy, which can trace its roots to 1932 when the Finnish state-owned power company Imatran Voima (IVO) was founded.
With more than 40 years of continuous operation, we have built a close relationship with most of the international development funding agencies and institutions, including the World Bank, Asian Development Bank, other Regional Development Banks, UN and the European Union as well as bilateral organizations. Services are provided through a combination of experts and advisers in various fields, and professional back-up from the Head and Regional offices, forming a set of skills offering comprehensive solutions to meet the demands of our clients. Reflecting our commitment to quality of services and environmental safeguards; Hifab is ISO 9001 certified since 1996, and ISO 14001 certified since 2001.
What we do
Over the years, we have positioned ourselves as an experienced and reputed partner in the fields of international development. Our project references now cover the following sectors:
Infrastructure Development
Rural Development
Urban Development
Water Supply and Sanitation
Education
Skills Development
Power Transmission and Distribution
Rural and Urban Electrification
Climate Change
Human Resource Development
International Training Programmes
The majority of our services are performed as technical advisory contracts where management of projects is combined with technical expertise. Common to all our projects is that they include components of institutional capacity building, skills development training and mainstreaming of gender and environmental issues. In short, our services include:
Project Management Support, including Financial and Physical Monitoring
Technical Support
Institutional Support and Organizational Development
Training and Competence Development
Pre-Investment and Feasibility Studies
Evaluations and Assessments
International Procurement
Contract Management
Where we operate
Hifab operates in Sweden as well as in the international market, and together, the Swedish and international operations complement each other and strengthen the company, providing organic growth and spreading the risk. Hifab International AB, since its inception, has effectively and efficiently managed approximately 800 projects in Asia, Africa, Latin America and Europe. With permanent representation in Bangladesh since 1987, and several project offices all over the world, we have the means to both maintain current clients and to expand into new markets. The global demand for our core sectors - infrastructure development, power transmission and distribution and skills development – remains very high, and we therefore look forward to many years of continued operation.