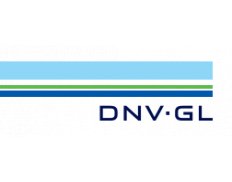 Details
Types:
Consulting Organization
Funding agencies:
ADB, EC, UNDP, WB, Other, FP7, Horizon 2020
Sectors:
Air & Aviation, Energy, Environment & NRM, Food Processing & Safety, Health, Information & Communication Technology, Standards & Consumer Protection, Transport, Water Navigation & Ports & Shipping
About
Det Norske Veritas (DNV) is a global provider of services for managing risk. An independent foundation with the objective of safeguarding life, property and the environment, DNV comprises 300 offices in 100 countries, with more than 10,000 employees.
We provide classification, technical assurance, software and independent expert advisory services to the maritime, oil & gas, power and renewables industries. We also provide certification, supply chain and data management services to customers across a wide range of industries. Combining technical, digital and operational expertise, risk methodology and in-depth industry knowledge, we empower our customers' decisions and actions with trust and confidence. We continuously invest in research and collaborative innovation to provide customers and society with operational and technological foresight. With origins stretching back to 1864 and operations in more than 100 countries, our experts are dedicated to helping customers make the world safer, smarter and greener.
DNV's unique risk management approach to services provides us with the possibility to offer innovative services that meet customers' needs across industries and countries. DNV is recognised as a trusted partner for improved quality, safety and efficient operations in high risk global industries. The foundation was established in Norway in 1864, and has its headquarters outside Oslo.