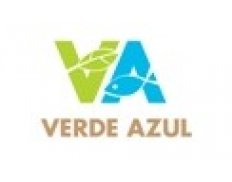 Details
Legal residence:
Mozambique
Types:
Consulting Organization
Funding agencies:
DANIDA, MCC, SIDA, USAID, WB, Other, UNICEF, FAO
Sectors:
Agriculture, Architecture, Energy, Environment & NRM, Fisheries & Aquaculture, Gender, Mapping & Cadastre, Monitoring & Evaluation, Risk Management (incl. insurance), Rural Development, SME & Private Sector
About
VerdeAzul is a Mozambican company which has been in operation for over twelve years. VerdeAzul started off with Grass Root Development, Private Sector assistance, Baseline Studies and HIV AIDS community support schemes. VerdeAzul has transitioned into a company with a strong base in land and environment as well as project management. Today VerdeAzul is managing a land right and land use program covering all the northern provinces in Mozambique, VerdeAzul is closely involved with Private Sector, chairing one raw, unrefined, organic sugar estate and factory in Cabo Delgado, one banana plantation corporation in the same province and two Eco Tourism projects with local community stake-holding, one in the south and one in the center of the nation. Furthermore VerdeAzul hosts AMAIA a nation-wide association of environmental experts, where the focus is in sustainability. In the last two years VerdeAzul has also participated actively in the forecasting and response to weather changes and the involvement of Private Sector in mitigation and adaptation.