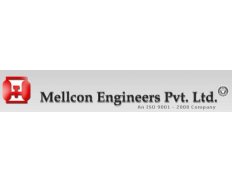 Mellcon Engineers Pvt. Ltd.
Details
Funding agencies:
ADB, AfDB, DFAT, GA Canada, DANIDA, FCDO, EBRD, EC, EIB, IADB, KFW, MCC, NDF, NZAID, SIDA, UNDP, USAID, WB, Other, AFD, BADEA, Enabel, CDB, GIZ, Government, ISDB, LuxDev, MFA Finland, NADB, NORAD, OSCE, OAS, UNOPS, USTDA, US DoS, UN, CoE, SDC, IFAD, UNICEF, WHO, UNIDO, UNEP, FAO, ILO, ETF, UNHCR, UNESCO
Sectors:
Civil Engineering, Electrical Engineering, Heating, Industry, Commerce & Services, Mechanical Engineering, Printing, Refrigeration
About
Mellcon Engineers INDIA is a closely held Company. It has Production units in Okhla Industrial Area Phase - I New Delhi, India manufacturing a complete range of Compressed Air Dryers ( Air Dryer ) Control air Dryers for Navy surface ships and submarines Gas Dryers for CNG Nitrogen Co2 Nitrous oxide ( N2O ) gas , Hydrogen etc. and moisture removal equipments for oil and moisture free instrument quality air like Refrigerant and Refrigerated Air Dryers, dessicant Air Dryer heatless air dryer heat reactivated air dryers, Air Receivers, air compressor tanks and Industrial AirCooled and Water cooled water Chiller plant and chilled water system for various process cooling applications like laser hydraulic oil cooling etc. We are also manufacturers of sea water chilling machine and liquid co2 storage tanks .

We have been supplying our air dryer & water chiller systems to various OEMs like air compressor suppliers Ingersol Rand , Atlas Copco , Chicago Pneumatics, Elgi Equipments and Kirloskar Pneumatic company India etc. regularly for their turnkey projects like GAIL, DVC, NTPC, BHEL, etc. Okhla Industrial Area is the premier Industrial Location in New Delhi India infrastructurally well served and with good communication facilities attached. The company is professionally managed and the Chief Executive is assisted by top level professionals.
Recruitment Overview
No information available