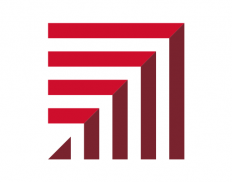 Member
Pragma Corporation
Member
Details
Types:
Consulting Organization
Funding agencies:
ADB, FCDO, EC, USAID, WB, Other
Sectors:
Border Management, Finance & Accounting, SME & Private Sector, Trade, Training
About
Pragma advances economic growth and reform in some of the world's most challenging environments. From its founding in 1977, the company has implemented more than 600 projects in over 75 countries. They provide technical and management consulting services for a range of clients, including bilateral and multilateral donors, private firms, voluntary organizations, and academic institutions.
Pragma's international team of experts leverages public and private partnerships to create jobs, promote reform, and boost opportunities for trade and investment. The company is known for providing organizations with state-of-the-art knowledge management tools to put best practices into action.The company is headquartered in the greater Washington, DC area with branch offices in Jordan, Libya, Tunisia, and Yemen.
Pragma specializes in the following areas:
1. Enterprise Competitiveness and Job Creation - Access to Finance; Agribusiness Development; Innovation and Entrepreneurship; Small and Medium-Sized Business Development; Value Chain and Market Systems Development; Workforce Development
2. Governance and Reform - Accounting Reform; Business Environment Reform; Capital and Financial Market Development; Credit Bureau Development; Energy Reform; Financial Sector Reform; Monetary Policy Reform; Mortgage Market Development; Pension Development Program; Public Financial Management; Telecommunications Reform
3. Trade and Investment - Customs Reform and Cross Border Trade; Foreign Investment; Regional Trade Promotion; Quality Management, Standards, and Metrology; WTO Accession