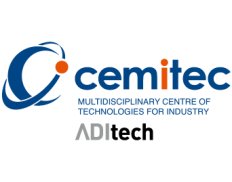 Details
Sectors:
Information & Communication Technology, Inst. Devt. & Cap. building, Marketing
About
The Foundation for the R+D in Nanotechnology is a non-profit research centre constituted in 2007 promoted by SODENA following an initiative by the Government of Navarra, beginning it´s activity in August 2008.
The Public University of Navarra (UPNA) joined this initiative and together opened a research centre in Nanotechnology in Navarra, in the Campus of the Public University, which has been operational since August 2008.
The foundational aim of FideNa is to achieve the impact of Nanotechnology in the business base of Navarra while increasing wealth and welfare of society.
Towards this end, the strategy of FideNa seeks to establish firm foundations of knowledge throughout the implementation of r+d projects, generally in collaboration, which generate critical mass for research into higher performance techniques and technologies. This critical mass is what enables FideNa to implement further developments that could be exploited economically.
The ultimate aim is, therefore, to work mainly in applied projects in which technology in key stages of development could be transferred to products with real competitive advantages.
Recruitment Overview
No information available