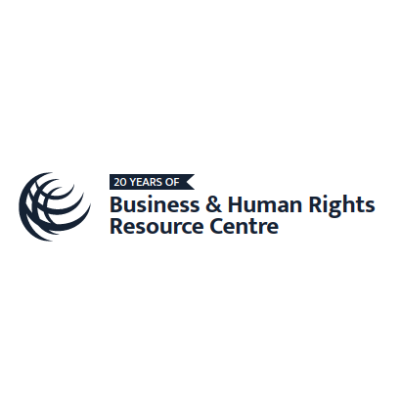 Business and Human Rights Resource Centre (Colombia)
Details
Legal residence:
Colombia
Sectors:
Human Rights, Law, SME & Private Sector
About
We work with everyone to advance human rights in business and eradicate abuse.
We empower advocates….
We amplify the voices of the vulnerable, and human rights advocates in civil society, media, companies, and governments.
Our Regional Researchers – located all over the world – go to local communities to understand the impacts of businesses on the ground, and regularly talk with businesspeople and government officials.
We release briefings and analysis, synthesising the work of hundreds of advocates across the world and make recommendations for companies, governments, regions, and sectors.
We strengthen corporate accountability…
We help communities and NGOs get companies to address human rights concerns, and provide companies an opportunity to present their response in full.
We take up alleged abuse quickly and directly with companies. We've made over 6,000 approaches to companies asking them to respond to specific human rights allegations. Our global response rate is 55-60%.
We systematically follow up on company responses, pursuing companies that fail to respond adequately to allegations of egregious abuse. See examples of our impact.
Advocates and communities thank us for eliciting responses from companies. Companies thank us for providing them the opportunity to present their responses in full.