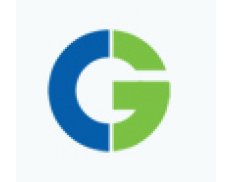 CG Power and Industrial Solutions Limited (formerly Crompton Greaves Ltd)
General
Partners/Competitors
•

163
General
Partners/Competitors
•
163
About
CG is an engineering conglomerate with an impressive and diverse portfolio of products, solutions and services for Power and Industrial equipment and solutions, addressing myriad needs.
CG was established in 1937 in India and since then the Company has been a pioneer and has retained its leadership position in the management and application of electrical energy.
Enjoying a reputation of stature for over seven decades, CG, which originates in India, has transformed itself into a global corporation. With a permanent footprint and manufacturing facilities in nine countries across Asia, Europe and North America, CG is fast emerging as a first choice supplier of high quality, "smart" electrical, industrial and consumer products and solutions all over the world.
Our unique and diverse portfolio ranges from transformers, switchgear, circuit breakers, network protection & control gear, project engineering, HT and LT motors, drives, Power Automation Products and turnkey solutions in all these areas; thus enhancing the many aspects of industrial and personal life. This portfolio has been structured into 3 SBUs - Industrial, Power & Railways.
Recruitment Overview
No information available