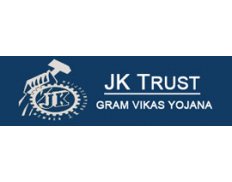 Details
Sectors:
Livestock (incl. animal/bird production & health), Poverty Reduction
Nr. of employees:
5001-10000
About
J.K.Trust Gram Vikas Yojana is a programme "To bring about a significant improvement in the quality of life in the rural areas. This is being done by leveraging superior technology, providing effective extension and creating employment opportunities for rural youth".
The mission of J.K. Trust Gram Vikas Yojana is to significantly improve the quality of life in Indias rural areas through a 'Cattle Breed Improvement Programme' (CBIP) that achieves the following goals:
Reducing Infant Mortality and Malnutrition : Surplus milk generated by high milk yielding cows and buffaloes helps to reduce infant mortality [especially caused by malnutrition in the age group of less than 12 months] and malnutrition among children.
Creating Employment : To provide employment opportunities for rural educated, unemployed youth.
Alleviating Poverty : Increased milk production enables participating farmers to effectively supplement their income by sale of surplus milk.