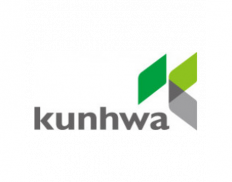 Member
Kunhwa Engineering & Consulting Co., Ltd
Member
General
Partners/Competitors
•

234
General
Partners/Competitors
•
234
Details
Legal residence:
South Korea
Types:
Consulting Organization, Engineering Firm
Funding agencies:
ADB, AfDB, EBRD, EIB, MCC, UNDP, USAID, WB, Other, NHA, JICA, AIIB
Sectors:
Civil Engineering, Roads & Bridges, Rural Development, Transport, Urban Development, Water & Sanitation, Water Navigation & Ports & Shipping
Nr. of employees:
1001-5000
About
KUNHWA Engineering & Consulting Co., Ltd. (KUNHWA), established in 1990, has grown into a major independent international multi-disciplinary engineering consulting firm in Korea and the overseas. As leading construction supervision in Korea with an excellent reputation for management competency, technical competence and financial stability.
KUNHWA is one of the Top 3 Korean based engineering firm. And KUNHWA ranked No. 1 by contract amount in last 6years on "Business Opportunities with the World Bank Group" held in Korea on March 2016 during 'Top Ten Korea Consultants in Eastern Asia Projects (EAP) (FY10~16)' announce.
KUNHWA draws upon the experience, skills and versatility of its staff to understand the customers' challenges, anticipate their future needs, and provide innovative solutions. This has enabled KUNHWA to build a reputation for delivering high quality, on-time and on-budget performance.
KUNHWA has gained the trust of clients at home and abroad through accomplishments in road/transportation and structures, land planning and urban development, water/wastewater, environmental and social, public utilities project, etc. Our interdisciplinary teams, built up as leaders in Korea's top engineering firm, provide fast track and integrated solutions that aim at total customer satisfactions. As of December 2016, KUNHWA has successfully carried out more than 6,000 projects involving construction supervision/management, feasibility study, engineering design and bidding preparation for government organizations and private sector clients in Korea and other countries overseas with a total worth of over US$1.6 billion.
At present, the company permanent staffs are currently 1,152 consisting of 632 design engineers, 345 construction supervision engineers, 80 research &development, contracting and administration staffs.
KUNHWA has optimized project management and project support system defined within the framework of KUNHWA's quality management system certified with international standard: ISO 9001(Quality System Model for Quality Assurance), ISO 14001(Environmental Management System) and VE (Value Engineering for Road and Railroad). KUNHWA has been registered as an international Consultant in EDCF (Economic Development Cooperation Fund) and KOICA (Korea International Cooperation Agency) under Korea Government, ADB (Asian Development Bank), IBRD/IDA (World Bank) and AfDB (African Development Bank).