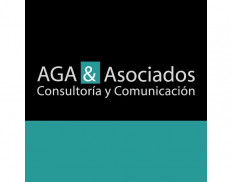 Member
Details
Legal residence:
El Salvador
Types:
Consulting Organization
Funding agencies:
DANIDA, EC, IADB, MCC, UNDP, USAID, WB, GIZ, LuxDev, UNOPS, UNICEF, FAO, CABEI / BCIE, AECID, UNFPA, WFP, IOM, CRS, WVI
Sectors:
Marketing, Media and Communications, Training
About
AGA & Asociados is a company founded in El Salvador, with 20 years of experience in strategic communication whose mission is to contribute to the achievement of the objectives of the organizations for which it works, from a communicational perspective, with high technical quality and ethical principles.
AGA & Asociados has implemented different communication and visibility plans and strategies funded by the United States Agency for International Development (USAID) and the European Union (EU), mainly. AGA & Asociados has knowledge and experience in the different technical and administrative procedures of the main international cooperation organizations. She has been a strategic partner of international companies for the implementation of communication and visibility projects in El Salvador, Honduras and Guatemala.