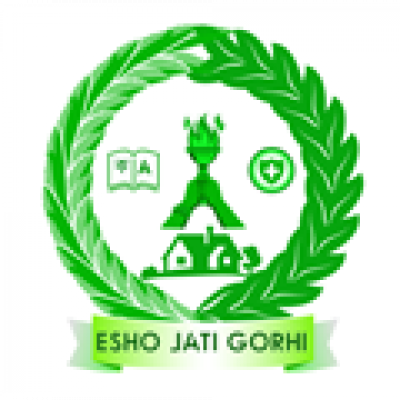 Details
Legal residence:
Bangladesh
Sectors:
Civil Society & NGOs, Education, Environment & NRM, Gender, Health, Human Rights, Poverty Reduction, Youth
About
ESHO JATI GORHI(EJAG) is a national leading NGO, established in 2001 and has been working in 5582(27 slums) villages of 124 Unions & 06 Pourashava under 16 Upazillas of 07 'Districts in Bangladesh and has been implemented/implementing a total of 40 projects supported by 27 donors of different national, local, Embassies, Bilateral, foreign, international donors, UN donors.
Among them are ADB, SDC/BNFE, Department of Women Affairs (DWA), European Union/UNDP, SZ, a partner of United Nation, German Technical Co-operation-GIZ, Lillian Funds Netherlands, Asia Foundation, World Bank/IDCOL, AH- Germany, Bangladesh Agriculture Development Cooperation (BADC), ILO/BAWA, Muslim Aid Bangladesh, Dhaka City Cooperation, HYSAWA fund, FAO, Hope for Children-UK, Ministry of Health & Family Planning, Bangladesh, BRAC, Bangladesh NGO Foundation, British High Commission/Madaripur Legal Aid Association, Prosika etc. Already 36 projects have been completed from 2001 to 2013 and still 11 projects are being carried out with the help of 1411 staffs & volunteers.
EJAG has been covered 120400 beneficiaries. EJAG has 280 (280×90=2520) Centre Management Committee in 8 upazila. EJAG has 540 (10×15×54=8100) CBO of 54 union in Faridpur District. EJAG has established two offices in Faridpur Sadar and one Training centre. So one head office and with lodging 16 Upazilla offices. Each office has training centre with sufficient space, transportation facilities, equipments, materials, manpower and logistics. It has 01 clinic in with sufficient medical personnel & Equipments. EJAG has own Lands-22 decimal for Office & Clinic