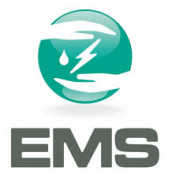 EMS - Energy Management Services - Jordan
Details
Types:
Consulting Organization
Funding agencies:
EC, Other
Sectors:
Energy, Environment & NRM, Programme & Resource Management, Water & Sanitation
About
EMS - Energy Management Services - Jordan is the first and leading company in the Middle East to provide energy management solutions. With over 20 years of regional experience in energy efficiency EMS operates across multiple locations including the UAE, Saudi Arabia, Kuwait, Bahrain, Qatar, Jordan, Djibouti, Egypt and Lebanon.
Our mission is to plan, source, deliver and manage energy, water and environmental solutions; aspiring to realize measurable value to our clients through innovative and progressive expertise.
EMS is a fully-accredited ESCO under RSB the Regulatory & Supervisory Bureau for Electricity and Water Sector; Supreme Council of Energy.